by Sun's Dragon   
The weather is glorious, the summer season is on its way and the beaches are once more the centre of attention in the Algarve. And, let's face it, the beaches here are spectacular. A record number now have Blue Flags, many have access for those with disabilities and their golden sands stretch for miles and miles.

Everybody and their dog seems to be on a diet of one sort or another and the shops are bursting with beachwear. So, whether you want to kick back, chill out and soak up the rays, or get stuck into all the water sports going on and expend some energy, here's where you'll find it all.
Out west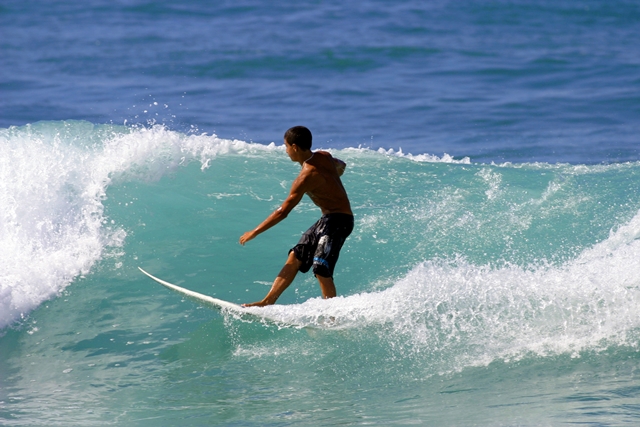 The surf is up and rising each day in the wild west of Sagres.The surf schools are filling up with eager pupils and surfboards are appearing on the airport carousels as I write. The thrill of catching "a big one" is addictive and everyone is comparing notes on how high, how long and how far, they managed to ride on their surfboard.
Body boarders are cutting the waves and getting airtime; an exhilarating experience.
Windsurfers are in their element too, as they race through the waters, tipping their sails this way and that to catch yet more wind.
There are three main beaches at Sagres. Praia de Tonel faces west and this is where the wind blows hard and fast for the water sports experts. Praia Mareta* is south facing and therefore somewhat calmer, while Praia de Baleeria faces east and is next to the fishing harbour. Of course there are many more beaches along the coast of Sagres where Praia de Martinel* is the largest, the most sheltered and the most popular.

Lagos and Portimâo are also popular destinations for all water sports and they have fantastic beaches too.
Lagos has many beaches to choose from, one being the Blue Flagged Dona Ana beach, which is nestled under the cliffs with its fantastic rock formations jutting into the sea; it's a spectacular sight to see.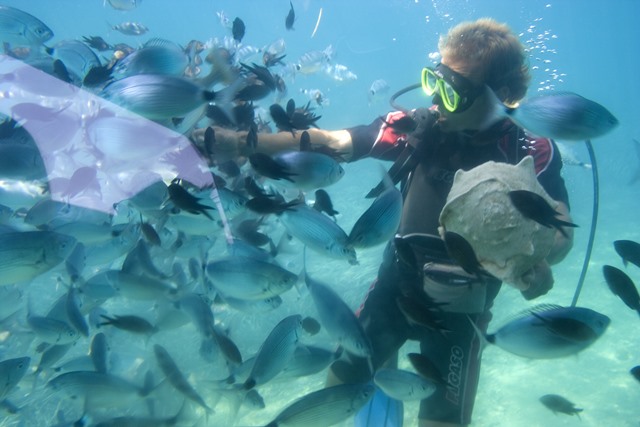 Praia de Rocha in Portimâo has to be the longest and widest beach in the area; it never gets full – even in the height of summer. It too boasts a Blue Flag and has a boardwalk the entire length of the beach giving pushchairs and wheelchairs easy access. Behind the boardwalk there are cafes and restaurants. Yet more beaches are located on either side of the town and are well worth exploring.
Praia de Luz* has somewhat calmer waters, which makes it a hit with water skiers, snorkelers, scuba divers and folks in paddle boats. With its gently sloping beach, lifeguards and shallow waters, it's popular both with families and the sporting set alike.
In the middle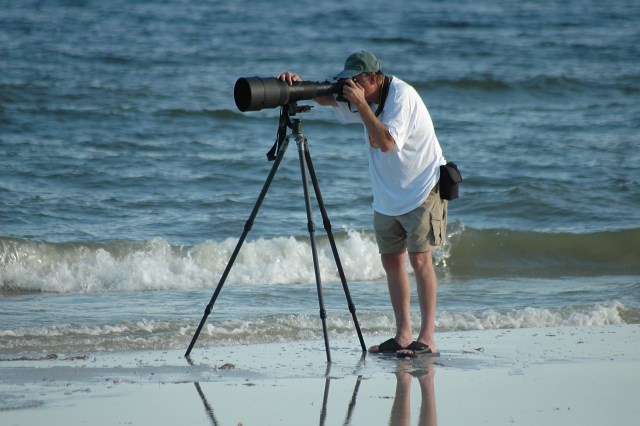 This certainly is the centre of much of the tourist action.
Praia Grande*, in the resort of Armação de Péra, is situated right in front of the town. Once you're ensconced on the fine, golden sands of this stunning beach, you'll see more beaches stretching as far as the eye can see in both directions. To the west are the imposing rock formations and grottos of Senhora da Rocha* and to the east is Salgados*, with Albufeira in the distance. The eastern part of Praia Grande* is where nature lovers go to bird watch; it is a natural resting place for migrating birds, especially flamingos.
Armação de Péra has no harbour, but is still a fishing village and it's not uncommon to see fishermen mending nets beside their boats on the beach.
Albufeira is the capital of tourism in the Algarve and has many beautiful, pristine beaches. No less than 23 of them in its jurisdiction boast the coveted Blue Flag. Probably the most famous of the beaches here is the Fisherman's Beach (Pescadores)* which hosts many concerts and parties and is right in front of the Old Town. Albufeira lives up to its name of the party town, having many attractions and festivals. However, it's also equally popular for families with children; so many beaches, so many food outlets and so many hotels catering to its visitors.
| | |
| --- | --- |
| | Vilamoura and Quarteira are within a stone's throw of each other. Vilamoura beach* is on the eastern side of its famous Vilamoura Marina*, with a large car park beside it. It offers sun loungers, beach bars and all kinds of water sports too. Just down the road is Quarteira* beach with its beautiful palm lined promenade filled with shops, cafes and restaurants. There are several places that provide disabled visitors with easy access to the sands. The beach itself is pristine and very popular; it actually stretches all the way to Faro! |
Vilamoura is a slightly more upmarket destination than its neighbour, Quarteira, which boasts a famous Wednesday Gypsy market and usually caters to the average pocket.
Faro beach* is close to the airport and is the only beach accessible by car from the town. Water taxis can ferry you across to the islands that form the Ria Formosa Nature Reserve where peace and quiet reigns. All these beaches are immaculate and most have wheelchair access. Just a short drive from this beach puts you into the capital of the Algarve where the renowned pedestrian shopping area is.
Along the east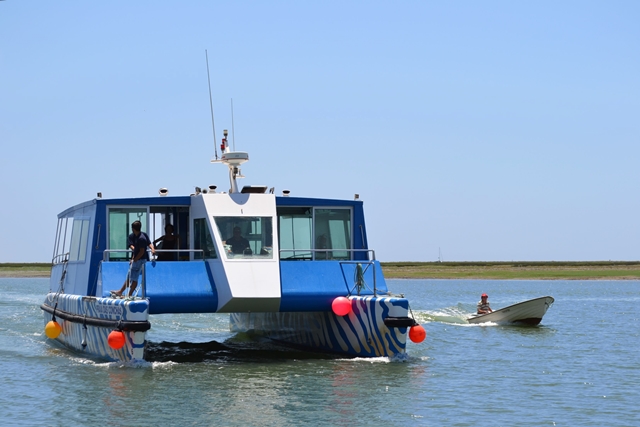 Olhão is where many ferries and water taxis are waiting to take you to the two main islands of Ilha da Culatra* and Ilha Armona* and the smaller islands of Ilha do Farol* and Ilha Deserta. Pack your parasol, sun lotion and a picnic for a super day out on the beach. Olhão is also famous for its fresh fish and sea food.
Another place for an island beach is Fuzeta where, once again, a ferry will take you to an isle of pristine sandy beaches. The ocean side of the island can occasionally be rough, but on the lagoon side it's always calm and peaceful. There's also a small beach in the town where the lagoon guarantees that the waters are calm.
The historical town of Tavira is a quaint town with not only ferries, but also a train to take you to the island beaches. There are more than thirty places of worship here, a genuine Roman bridge and a cleverly restored indoor market.
Apart from the beaches mentioned here, there are hundreds more! They are dotted all along the coastline from west to east.There are naturist beaches, deserted beaches, party beaches, island beaches, accessible beaches, Blue Flag beaches and beaches with bars, cafes and restaurants on them.

A parasol, sun lotion, towel and possibly your bucket and spade, make for a super day out for folks of all ages.
*These beaches and marinas fly the coveted Blue Flag, there are many more of them (82 to be precise).
Brought to you by Meravista – the place where smart people search for Algarve property for sale.