by Almonds & Oranges    
Always keep to the national speed limits
Speed limits are enforced by unmarked police cars and radar traps.
The national speed limits are:
50 KPH in built up areas

90 KPH on rural roads

120 KPH on motorways (with a minimum speed of 40km per hour)

70/80 KPH for cars towing trailers
The conversion from kilometres to miles per hour is 1 kilometre = 0.62 miles. Therefore the speed limit in Portuguese towns is 30 miles per hour.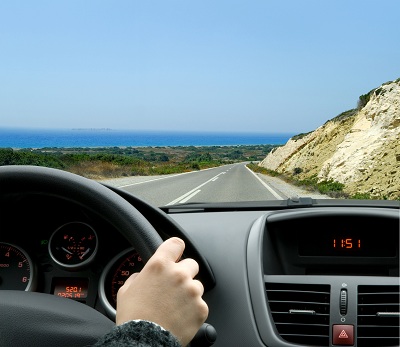 Follow the safety rules
It's compulsory to wear seat belts (both front and back seats if fitted). It's the driver's responsibility to ensure all passengers wear their belts (and it's the driver who'll be fined if the passengers aren't belted)

Children under 12 years of age may not ride in the front passenger seats unless they're over 150cm tall. If possible, special child seat belts should be used

It's illegal to drive with headphones connected to a sound device

Mobile phones may only be used with a handsfree system

Dogs must be restrained in a moving car

Suitcases and baggage carried on the vehicle mustn't exceed the vehicle's length by more than 45cm at the rear and 55cm at the front

It's illegal for a motorbike to carry passengers under the age of seven

Should you break down and attempt to carry out repairs you're required to wear a 

reflective jacket. It's also necessary to put out a warning triangle (motorbikes excluded)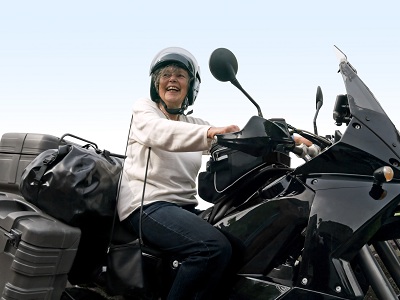 If you breakdown on a motorway
There are free emergency telephones at roughly three to five kilometre intervals along the roadside. To use an emergency telephone, simply press the SOS button and wait for an answer. Should you break down on the motorway, wear your reflective jacket and place the reflective triangle 30m behind your vehicle to warn other drivers.
Know how to deal with an accident
If involved in a car accident, the driver is obliged to stop and help injured people, collaborate in avoiding danger and other possible accidents, and call the police on 112 if there are injured people or the vehicle is blocking the road and cannot be moved.
Your vehicle insurance company should issue you with a standard form (Declaração Europeia de Acidente) which should be used to record details in the event of an accident.
If you would like to take a look at the Algarve's roads in real-time, don't forget you can see most of the Algarve's towns with Google Street Views on Meravista's map!  
Do you drive a car or a motorbike in the Algarve? Any tips for new drivers or those not used to driving in Portugal?
Do you want to find out more about driving in the Algarve? You can read about it on Meravista's blogs:
Driving in the Algarve - Part 6: Owning a car in Portugal
Driving in the Algarve - Part 5: Using Toll Roads
Driving in the Algarve - Part 4: Driving Licenses
Driving in the Algarve - Part 3: What to have with you
Driving in the Algarve - Part 1: Rules and Regs
   Brought to you by Meravista – the place where smart people search for Algarve property for sale.