by Sun's Dragon
 

The Algarve saw some heavy rain recently and washed out the Portugal Masters – is that Murphy's law or what? But for many avid gardeners across the region the rain was most welcome.

If you wish to avoid irrigation systems and heavy water usage, large lawns and thirsty flowerbeds, you might prefer a Mediterranean style garden full of indigenous plants which take their water from the earth and need little to no extra help.

The Algarve usually sees a few light showers between September and January, and sometimes a little heavier rain falls between February and April. It's this water that keeps drought-tolerant plants, shrubs and trees going throughout the rest of the year.

You can read more about Mediterranean gardens and gardening in the Algarve in our Information section.

 
Learn the best way to grow a low cost, no irrigation garden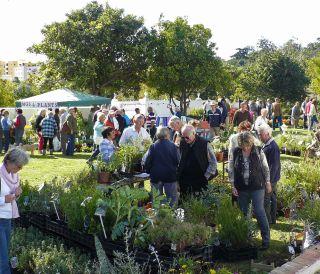 On Saturday 1st November from 11am to 4pm the Mediterranean Garden Fair takes place in the fabulous gardens of the Palace of Estoi. Once again the Mediterranean Garden Association will be giving advice, holding workshops and talks to help you with your garden.
Here is where you can learn all about the do's and don'ts for planting your Mediterranean garden. Propagation techniques, culinary herbs and edible flowers will be shown and discussed; there will be a plant clinic for all your queries and you'll be able to actually buy many of these plants at the fair. In fact all the information you require will be right there along with the experts to show and tell.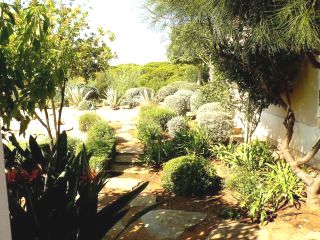 .
Entry is only €1 and special rates for 'joining the club' will be on offer during the fair. Refreshments will be served in the indoor conference area so you can relax whilst meeting and enjoying like minded folks.
More information is available on the MGA fair information sheet.
You can also visit the MGA website, or email Rosie Peddle, the Association's secretary, or call her on 289 791 869.
Brought to you by Meravista – the place where smart people search for Algarve property for sale. Contact Meravista