by Lady Golfer   
After all our careful planning, buying and sorting out our new apartments, all I can say is: I'm so glad I found the Meravista website and thank God we bumped into those nice ladies from Meravista at the BLIP exhibition last year. They gave us such good advice. I really think we would have made some awful blunders to say the least, if we hadn't had them to guide us. This is what happened.
The adventure begins

Once we'd decided on our travel date back to the Algarve and some welcome sunshine, our opinions of what to do and how to do it all began to differ and, for the first time we were having "discussions" on how to go about accomplishing everything we needed to do in order to get us off to a good start in the Algarve. So, we looked on the Resources section of the trusty Meravista website and there we found the answers to all our questions and advice on the best way to go about it. No more "discussions", peace reigned and we got on with it all in harmony. Phew!
We had chosen our apartments well; we had bought in Quarteira, which fitted in with our plans of golf, beaches and shopping and, just as importantly, renting our apartments out for the summer months. It was only when we arrived and realised how much there was to do without the hassle of furnishing, that it dawned on us that buying ready furnished had been such a boon. However, both flats were in need of a paint job.
Getting started

Without further ado, we all bunked down in one apartment whilst a lovely Portuguese man came and painted the other. When it was done, we all trooped over to the newly painted one and had the second flat painted. We had made lists of what each apartment needed for us to put our stamp on it and make it homely for when we lived there in the winter months. So while the painting and decorating was going on, we went shopping! We knew exactly where to start, because we had all the shopping information from – yup, you've guessed it – Meravista again!
Naturally we were on tight budgets, so we began our shopping expeditions at the Quarteira market on the Wednesday, which was conveniently next to the no frill supermarket, Lidl. We returned to the apartment laden with shopping and full of joie de vivre.

The next day we went to Leroy Merlin in Guia and, just as we had read, they had everything you could possibly want or need to refurbish a home. We also popped into Makro next door, using a card from the UK without problems, and we filled our cool box.
We knew exactly where to go for lunch, having chatted to those ladies at the BLIP last year, so we headed just down the road to Ramires chicken place in Guia, where we had the best chicken piripiri in the world (for next to nothing we noticed when the bill came).
| | |
| --- | --- |
| | After lunch we headed back to the huge Algarve Shopping mall opposite Leroy's and spent a very pleasant few hours browsing in the mall, followed by more browsing in the outlet complex next door. This was our last stop and we couldn't resist checking out Iceland while we were at it, and that completed our foray for the day. We were exhausted, loaded down, but triumphant. |
Some R & R and exploring

After sorting out all the "goodies" we had purchased during the week, we decided a break was in order and duly took ourselves off to the beautiful beach in Quarteira. Meandering down the lovely promenade, we couldn't help but notice how pristine the beach was, no wonder it has a Blue Flag. The shops, restaurants and kiosks along the way were a delight and sunbathing in April was a novelty; although the sea was chilly we enjoyed our dips, it was certainly a huge improvement on the North Sea, that's for sure.
| | |
| --- | --- |
| | Next, we explored our town. We spent hours mooching around, poking into tiny cobbled streets, finding out where the bank, post office and health centre were, what supermarkets were where and, of course, the fresh produce and fish market had to be visited. It was tiring but oh so relaxing. We even wandered across to Vilamoura next door and explored there too. The marina with its yachts, shops, bars and restaurants; the shops ranging from cheap and cheerful to top designer labels and, it goes without saying that we had to check out the booze outlets. We had a late dinner on the way back in a super churrasqueira; lamb chops and a carafe of house red, yummy, and so affordable. |
The following day we took the short drive to Loulé and had a good look around this ancient city with its beautifully restored municipal market place, castle and cathedral and all the wonderful shops. We could just picture it at carnival time and were itching to participate next year.

We drove up into the hills and gasped at the carpet of pure yellow Bermuda buttercups, wild fruit trees in blossom and the citrus groves in full fruit, it was all just so colourful and the scents were delicious. We took lots of pictures of course, but how I wished I could paint! We had lunch in a rustic, local cafe, enjoyed a ramble through the countryside, and eventually made our way home.
Down to business

R & R time over for a while at least, we set out to find a reputable management company to run our apartment rentals for the summer. We were surprised at just how many there were and the huge range of fees that they charged. After many discussions and taking notes, we retreated to our apartment to go over each of them and their offers. We also spoke with many other "landlords" who were doing the same as us; renting out their apartments for the summer and living in them themselves during the winter. The input we got from them was invaluable and we finally made our choice and got it all sorted out.
| | |
| --- | --- |
| Our next step was to move into our respective apartments, now that the painting and decorating was finished. We helped each other put all our new bits and bobs into place and turned each apartment into our own little paradise. Oh the joy of seeing them all neat and tidy without boxes and bags all over the place, with freshly laundered curtains hung, as well as pictures and paintings and the new "goodies" in their rightful places. We took the very best photographs we could and wrote first class (well, we thought they were) descriptions of each of the apartments, extolling all their virtues for summer visitors; all of which we gave to the management team and left the rest to them. | |
Golf – what to do?
It was then definitely time for wine and stocktaking (the wine is so cheap in the Algarve)! We went through our "to do" lists and our "to buy" lists and ticked the majority of items off – so satisfying don't you think? So, we then had to decide about our golf and how we were going to play it (pardon the pun).
• Should we join the Pestana Group with six golf courses, five of them in the Algarve, one of which is Vila Sol, just round the corner from our apartments? It would give us the opportunity to pay half year fees instead of annual fees.
OR
• Should we join the Oceanico Group just down the road, with their five championship courses in Vilamoura?
OR
• We could join an association such as Golf for Greys and get discounted green fees, join in the organised competitions and get discounts on various other facilities such as restaurants, shops etc.
OR
• Should each of us join a separate golf course and benefit from being able to invite each other to enjoy special rate green fees? Or maybe two join one course and two join another?
Decisions, decisions!

I have to say, we mulled this conundrum over for quite some time; in fact we needed another bottle of wine to fortify us as we just couldn't make up our minds. Eventually, we decided the best course (another pun!) would be to suss out each of these options by playing their courses to see which we preferred. We knew we had to be realistic as far as costs were concerned, but we also wanted to play as often as we could.
More decisions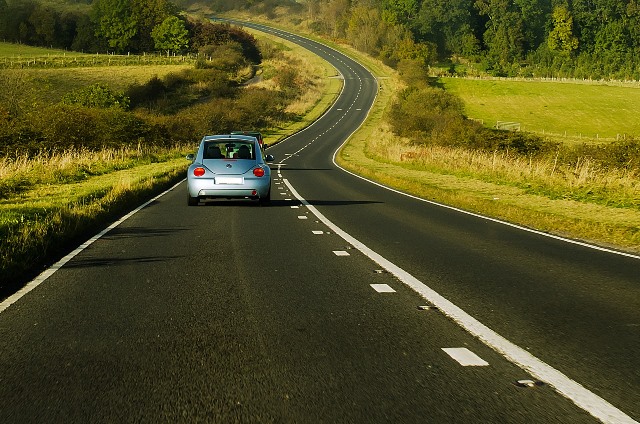 Once we hit the subject of costs, we realised that, although we've hired a car for this month of settling in, it's not an option for six months of residence. Although the cost of living is cheap on the whole, cars are expensive in Portugal, so what should we do? Once again we resorted to the Meravista website and found out all about buying a car, importing a car and what's required in either case. We learned about insurance, road tax and documents required. In fact there was so much information we felt quite knowledgeable at the end of it all. Apart from the price of petrol, running a car was definitely cheaper in Portugal than in the UK.
On the other hand, we could drive to the Algarve, or even drive two cars over and have one for each apartment! We could fill them with goodies and save even more money. True to our current policy, we decided to think about it later.
Happy ladies

So, with all major purchases made, apartments looking spiffing and inviting, all we had to do next was play golf!!!!! We tried so many golf courses in the next two weeks that we were bushed at the end of it. And, if truth be told, at a loss as to which were the best. We kept our score cards, we kept all the stroke saver booklets, as well as all our notes of each club and their prices etc, etc. We decided this would help us to make an informed decision once we were back in England and had the summer to assimilate. (Procrastination is what it boiled down to really).

Our management company contacted us to say that they were very optimistic about renting out our apartments and thought this year would be a good year. Good news indeed, as the initial outlay had been slightly over budget; isn't it always? However, looking on the bright side, we may get Easter bookings next year and, hopefully, repeat clients. I'm sure that with property prices rising now, we have made a sound investment and just think of the warm winters and all the golf!
Our month in the Algarve flew by. We achieved everything we set out to do and got in some good golfing too. Now we're back in Blighty and we have the whole summer to make some decisions; let's see how the rentals shape up before we commit to anything.
Read episodes one and two in this series by Meravista's Lady Golfer.
Brought to you by Meravista – the place where smart people search for Algarve property for sale.