by Almonds and Oranges   
How it started
Riding waves on a wooden board originated in Western Polynesia between 3,000 to 4,000 years ago, where it proved an efficient way for fishermen to get to shore with their catch. I bet those ancient fishermen had no idea just how well surfing would catch on!
There's considerable debate on when stand-up surfing actually became a sport. It's known that during the 15th century, people of Hawaii were skilled in "wave-sliding", a simple form of surfing. Early historical records of surfing appear in the late 1700s, when Europeans and Polynesians first came into contact in Tahiti. By 1779, riding waves lying down or standing on long, hardwood surfboards was a major part of Hawaiian culture; chiefs liked to demonstrate their mastery by their skill in the surf.
Algarve surf spots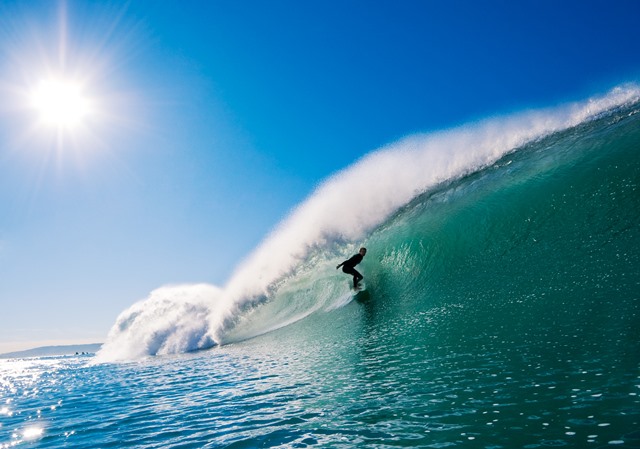 West Algarve boasts some of the best surf spots in Europe and some seriously amazing waves. There's a huge choice of beaches and sheltered bays, and the temperate climate and consistent Atlantic swells make the region a perfect year-round surfing destination. During the winter months it's not uncommon to experience wave faces up to 2.5 metres. In January this year, winter storm Hercules was responsible for generating some enormous waves along the Algarve coast. Skilled surfer, Alex Botelho, managed to ride the longest wave in the history of Lagos, staying on it for an incredible one minute and 40 seconds, riding all the way from Batata beach to Meia beach.
| | |
| --- | --- |
| | Summer in the Algarve is a better time for beginners, as the waves are not as powerful. But, whether you're a complete novice or a seasoned surfer, you'll find plenty of surf camps and surf schools to help you ride your first wave or improve your technique. There are several surf shops too, where you can buy gear or rent a board. |
| | |
| --- | --- |
| Surfing is one of few sports with its own culture and lifestyle, and its own language. This is clearly evident along Portugal's southern stretch of the Atlantic. There are good surfing beaches the length and breadth of the Algarve, but the best surf spots can be found further west, from Praia da Rocha down to Cape St Vincent, then heading north up the coast to Aljezur. Watch out though, the surf along some of the Aljezur coast is reserved for experienced surfers. If you're looking for surf culture, check out Sagres. The town's Tonel beach is probably one of the most popular with local and visiting surfers. | |
| | |
| --- | --- |
| | If you've never surfed before and you're thinking of giving it a try, trust me when I say that surfing is not for the faint-hearted. If you're a rank novice like me, be prepared to spend more time paddling out and waiting on the 'line-up' for a wave that you then don't catch at the right moment or miss altogether, either finding yourself underneath it with the board somewhere above you or still lying, ungracefully, straddle legged on your board, watching the wave roll in without you. But it's all good fun and totally awesome when you crack how to get from your belly to your feet and actually ride. |
Wherever and whenever you surf, take care and have fun!
To view property for sale near your favourite surf spot, simply click the location on the Meravista map. 
You can read about the sports and lifestyle options available in the Algarve in our information section.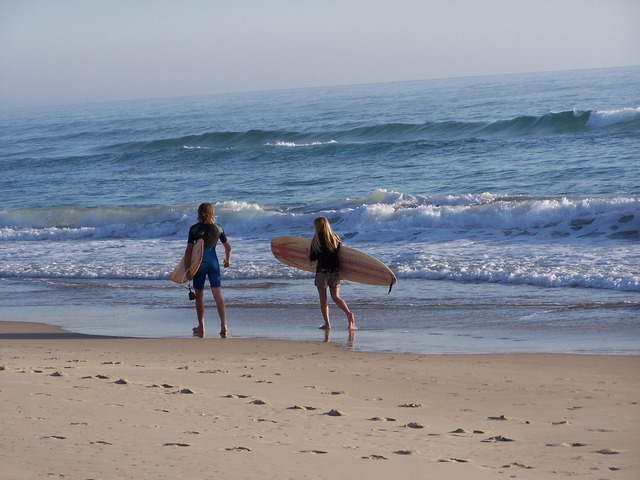 Brought to you by Meravista – the place where smart people search for Algarve property for sale.