What our survey of Algarve expats revealed about where they live
by Almonds and Oranges
As the newest and largest property website for the Algarve, it won't surprise you to hear that we are very interested in the types of properties favoured by expats living in the region, where they choose to live and why. Our 2013 survey asked Algarve expats where in the region they lived, what type of home they occupied and what made them decide to put down roots in a particular area. Here's what we learnt.
Younger expats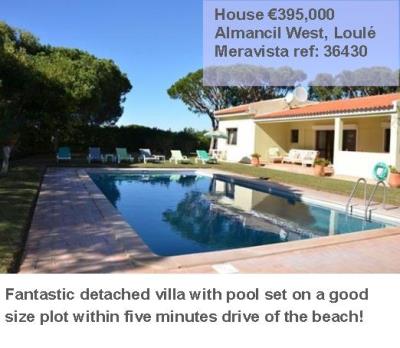 The majority of 18 to 35 year old respondents told us that they were apartment dwellers. They had all lived in their present homes for fewer than five years. Over half said that one of the reasons they chose where they live was because it was close to the beach. Maybe Algarve nightspots are reserved for the tourists, as less than a fifth said that the local nightlife persuaded them to move there. However, a third of respondents were drawn to the availability of shops and restaurants in the locality, plus the fact that property prices were cheaper and they had been able to get more for their money. Other reasons given for choosing a particular district were business opportunities and being close to family.
For almost 60% of our younger participants, this was the first home they had lived in in the Algarve. Renters were in the majority at 43%, with just under a quarter having a mortgage on their home and less than 10% owing their property outright.
36 to 50 year olds
A fifth of expats who took part in our survey were aged between 35 and 50. Their homes spanned the Algarve, from Tavira to Aljezur and inland to Monchique. Just 3% said they had moved to the region to retire and only 20% said that lower prices and/or getting more for their money encouraged them to buy in a specific locality.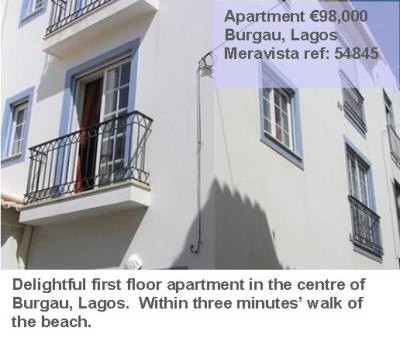 For 32% of residents in this age group, a business opportunity, job offer or a 'better opportunity' prompted their move. For 15% it was important to be close to schools and, for all respondents in this category, the Algarve's natural beauty was a big pull; 38% claimed that being close to the beach was an attraction and 32% said they came here in pursuit of a back-to-nature, quiet lifestyle.
Again, close proximity of shops and restaurants was a draw for a quarter of respondents from this age range. Living in a traditional Portuguese community also ranked highly, with 37% citing this as one of the reasons for selecting the area. Other factors included being close to work and family.
Villas and houses were the most popular abode among the 36 to 50 year olds. 48% of respondents told us they lived in a house or villa, over half of these being located in a rural setting. 35% were apartment dwellers, but only 3% lived in townhouses. 27% of all 36 to 50 year olds surveyed, said they had their own swimming pool.
A third of those surveyed in this age group told us they'd lived in their present home for between five and 10 years and almost 7% had lived at their current address for over 10 years. Having said that, there were many who had made several moves within the Algarve. A quarter had lived at more than three addresses and, for just under a quarter, it was the second home they'd had in the region. A third owned their properties outright, with a quarter owning with a mortgage and just under a quarter renting their homes.
51 to 65 year olds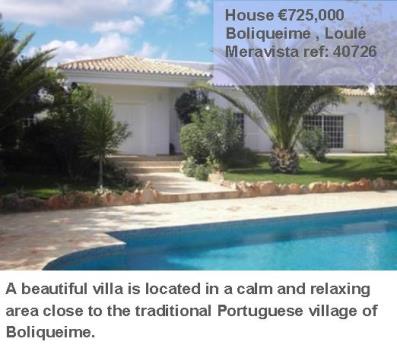 Just over 50% of those surveyed in this age range chose to retire to the Algarve. Similarly to the 36 to 50 year olds, their homes were spread across the region. A third of all respondents in this group of expats looked for lower prices and value for money. 44% said they chose their district because it was traditionally Portuguese and 45% declared that the peaceful back-to-nature and quiet environment influenced their choice. Unlike the younger age groups, who didn't consider an upmarket neighbourhood or being close to golf courses important, just over 10% cited a chic district as a reason for moving there and 18% had considered the availability of golfing facilities. As with the younger age groups, being close to shops and restaurants played a major part in their choice of location.
60% of 51 to 65 year olds surveyed lived in a villa or a house and almost a third had chosen a rural location. Just over a fifth had apartments and a quarter of these were in small towns or villages. Swimming pools were popular with this age group too, with over 40% having their own facilities. A quarter of all respondents in this age range had lived in the Algarve for less than two years, but just over a fifth had resided in the region for more than 10 years. 63% said they owned their homes outright and, of the remaining 37%, there was a more-or-less even split between mortgage holders and renters. For 50% their present property had been their only home since moving to the Algarve, while 12% had lived at more than three addresses.
Over 65s
Over three quarters of expats aged 65 plus who completed our survey, moved to the Algarve to enjoy their retirement. More than 50% of these participants told us that they chose where they live for its back-to-nature and quiet qualities. A third said they'd looked for areas where property prices were lower and they could buy more for their money. Over a quarter told us that being close to a beach was a deciding factor in their choice of location, as was being close to shops and restaurants and having plenty to explore. 38% opted to settle in a location that provided a traditional Portuguese lifestyle, 16% wanted a golf course close by and 10% picked somewhere that offered plenty of opportunity for physical activity. For 13% of over 65s, an upmarket neighbourhood was on their tick list and 9% wanted to live close to other expats.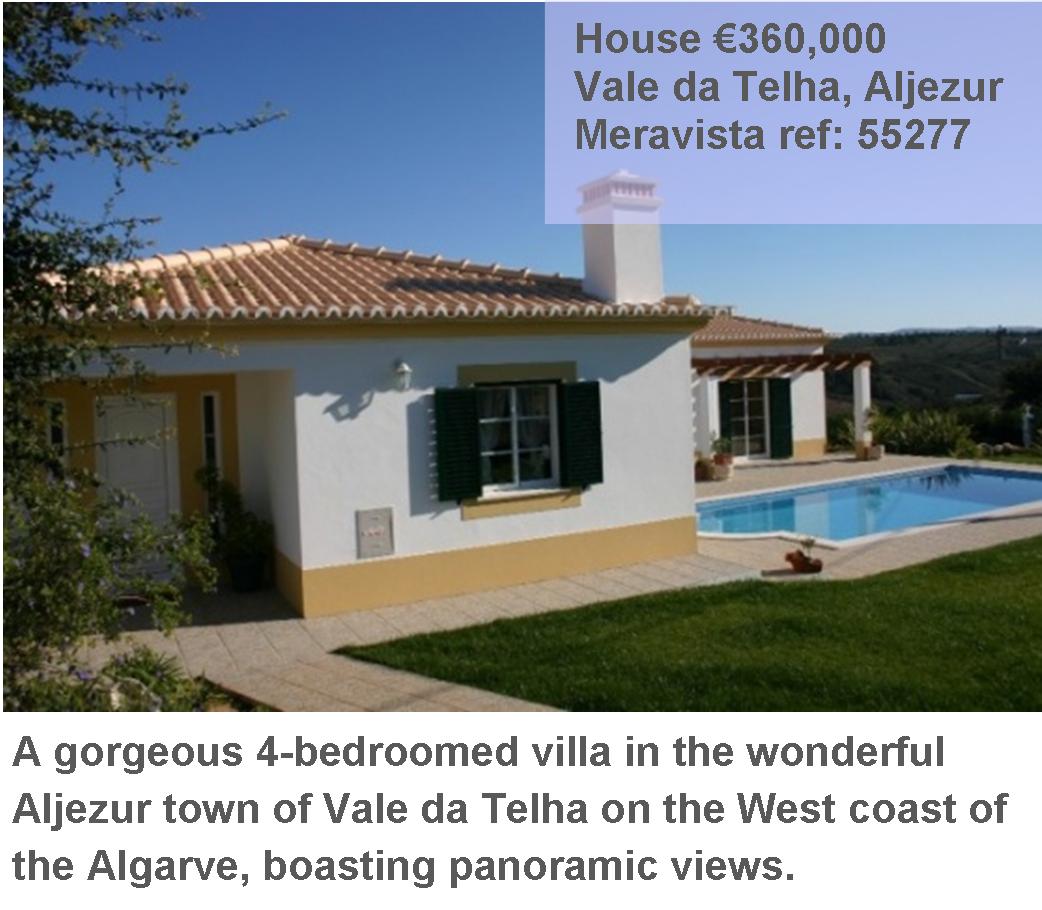 So, where in the Algarve do the over 65 expats live? Over a quarter who took part in our survey lived in the Lagos area. A further 16% had a home in the Loulé district and the remaining participants were widely spread across the region, from Vila Real de Santo António, close to the Spanish border, to Vila do Bispo and Aljezur in the west.
It was clear that a number of very experienced expats had taken part in our survey! Just over a fifth had lived in the Algarve between 16 and 30 years and 5% had resided in the region for more than 30 years. Conversely, 11% had moved to the Algarve within the past three years, indicating that the region is continuing to attract those looking to retire abroad. The majority (82%) said they lived in a house or villa and 42% of these homes occupied a rural location. Maybe keeping fit or just keeping cool was the motive for 62% of all over 65s surveyed having their own pool. The vast majority (93%) said they owned their properties outright. Interestingly, over half of expats in this age range have not moved on from their first home in the Algarve, while for just over a quarter, this was the second address they'd lived at in the region.
What we concluded
We concluded that people of all ages and nationality are drawn to life in the Algarve. As you may expect, the types of property and locations they prefer tend to be based on their age and budget. However, regardless of age and whether their motives for moving here were to work, play or retire, the majority of the expats we surveyed have achieved a common goal; enjoying a better lifestyle in a quiet and naturally beautiful environment, where they can make the most of their leisure time and where they can embrace a traditionally Portuguese way of life.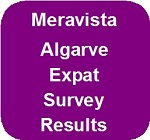 You can read or download our headline survey results 
Whether you're considering relocating to the Algarve, or you live here already and are looking to move within the region, Meravista can help you to find your ideal home. Try our unique map search and see how easy it is to find and view property for sale in different areas of the Algarve. Our search tools help you to refine your search too, so you can select your price range, type of property and other requirements such as whether you'd like a pool.
The data provided here is based on responses gathered from those who completed the Meravista Algarve Expat Survey 2013.
   Brought to you by Meravista – the place where smart people search for Algarve property for sale.