by Almonds & Oranges    
The latest in this series is all about what the local requirements are around driving licences in the Algarve, Portugal, with information for both visitors and residents.
Requirements for driving licences
If you get stopped by the police in Portugal, or you're involved in an accident, it's important to make sure that you're carrying a driving licence (and accompanying documentation if required) which is valid for you and the vehicle you're driving.
Visiting drivers
If you're not resident in Portugal or if you don't spend more than 90 days each year in the country, you're considered a visitor. If you're an EU resident, you can drive using the licence issued by your home country. Certain non-EU licences are accepted for a period of time if accompanied by an International Driving Licence.
Many people don't realise that, with the exception of hired vehicles, it's against the law to drive a Portuguese registered vehicle without having registered your licence with the Portuguese authorities. So, if you're visiting friends or family who own a car, their insurance may allow you to drive, but the law doesn't.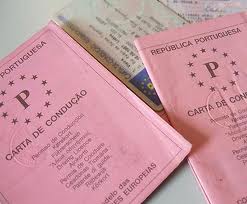 Resident drivers
If you spend more than 90 days a year in Portugal, the law considers you a resident, regardless of whether or not you've registered your residency. As a resident, you're required to register your driving licence with the Portuguese driving authorities (IMTT). They'll issue you with a document to carry with your licence.
As a resident you have the option of exchanging your licence for one issued by the Portuguese authorities. The law doesn't require you to exchange your licence, even if you decide to make Portugal your permanent home, but remember, you will need to exchange it when your existing licence expires or, if you have a photo-card licence, when the photograph expires.
If you register your residency in Portugal, you have 30 days following the receipt of your Residência (residence permit) to either register or exchange your current licence. You can drive in the EU on a Portuguese-issued licence provided the full entitlement for the vehicle you're driving is shown on the licence.
More information on the documents required for registering or changing your licence and the forms that you need to complete can be found on the IMTT website. The main content is only available in Portuguese, so you'll need to translate it.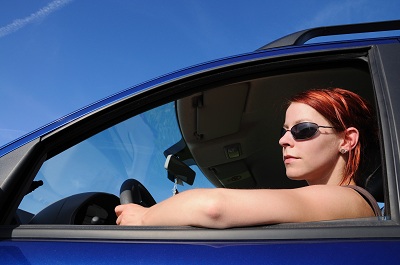 Documentation assistance and services
If you need help with your documentation, you'll find there are a number of individuals or small businesses offering this type of service, including driving schools. I exchanged my UK licence and, for a small fee, my form was completed and submitted to the IMTT with the relevant documents and I received my Portuguese licence in the post.
There have been recent changes in the rules around driving licences and there's a great deal of conflicting information being bandied about on the Internet about registering and exchanging licences in Portugal. To the best of my knowledge the details I've provided here are accurate and up-to-date, but I'd welcome your comments on this post.
Have you registered or exchanged your licence in Portugal? What documentation did you receive from the IMTT? How easy was the process?
Do you want to find out more about driving in the Algarve? You can read about it on Meravista's blogs:
Driving in the Algarve - Part 6: Owning a car in Portugal
Driving in the Algarve - Part 5: Using Toll Roads
Driving in the Algarve - Part 3: What to have with you
Driving in the Algarve - Part 2: Safety First
Driving in the Algarve - Part 1: Rules and Regs
   Brought to you by Meravista – the place where smart people search for Algarve property for sale.