by Almonds and Oranges
If you haven't yet discovered Salir, it's worth adding it to your list of places to visit in the Algarve. Set in the hills 13 kilometres north of Loulé town, Salir is one the region's many jewels. Spanning an area of around 188 square kilometres, Salir has a population of just under 3,000.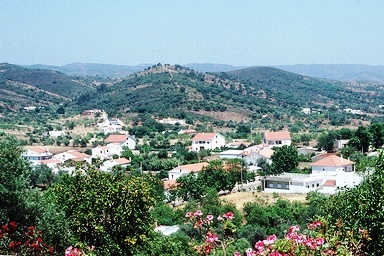 Why Salir?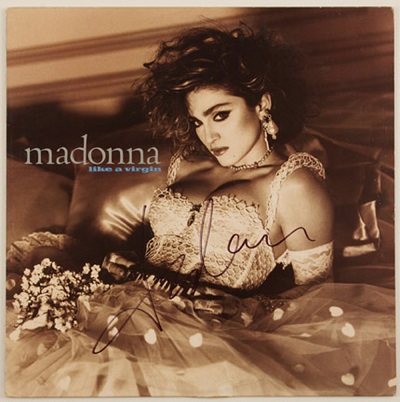 Rumour has it that queen of pop Madonna, is planning on buying property just south of Salir, close to Querença. If you're wondering why she should choose this location over those considered exclusive and better-known, visit the area and you may find you have your answer.
During different periods in its history, Salir is believed to have been inhabited by Celts, Romans and Moors. The village church, which boasts a treasured Papal Bull on parchment dated 1550, and the Medieval castle ruins, are reminders of Salir's curious and uncertain past.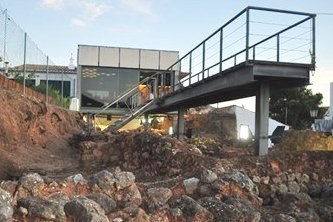 The landscape of modern day Salir may have changed a little over the centuries, but the locals have held fast to its traditions.
Whilst normally a quiet and peaceful community in the countryside, this unassuming village is the venue for the region's annual Festa da Espiga, a traditional celebration held 40 days after Easter, with dancing, music, food and fun.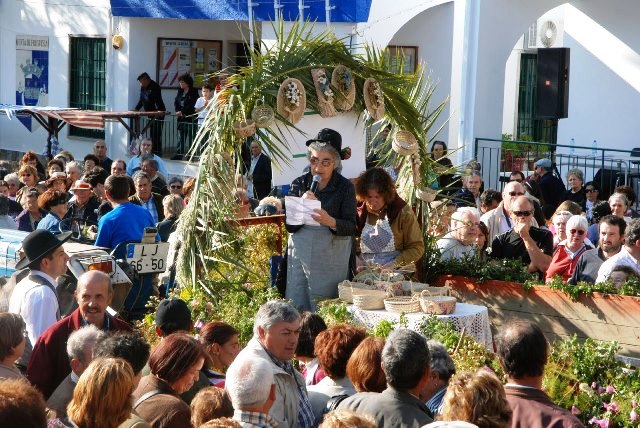 Salir's Buddhist community
Aside from the stunning views and seriously fresh air, the hills above Salir are host to a unique treasure – Portugal's first Stupa. Lama Kunzang Dorje  founded Humkara Dzong, a Tibetan Buddhist community, here in 1982 and in 2008 the Stupa was built and consecrated.
In the Buddhist faith, the Stupa is symbolic of the potential that everyone has to achieve enlightenment. And, whether you're a believer or not, take a few minutes out to look around you and you'll find it hard not to feel moved by the overwhelming natural beauty.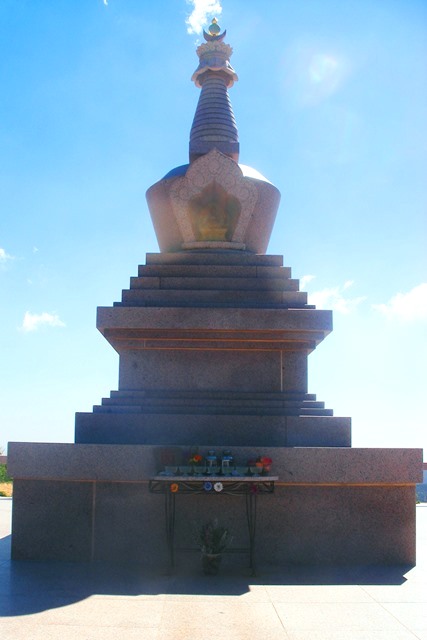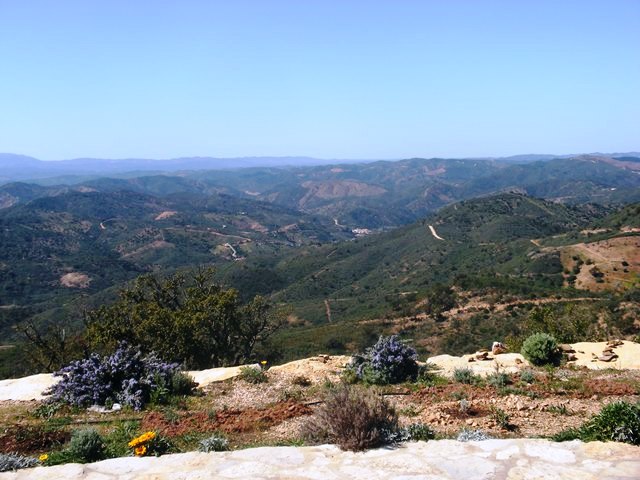 Living in Salir
Salir is a great place to live if you enjoy tranquility but don't like to be too far from the action. The town of Salir itself offers a small selection of local bars and restaurants. Just down the road is the village of Alte offering more attractions. Within half an hour you can be in the centre of Loulé, the venue for the biggest and most flamboyant annual Brazilian-style carnival in Portugal. Loulé has numerous shops, bars, restaurants and markets too, while less than an hour's drive will find you with a choice of beautiful beaches and seaside towns, not to mention the vibrancy of Vilamoura with its award-winning marina.
Property for sale in Salir
For property hunters with a rather more limited budget than the 'Like a Virgin' diva, we've found a selection of great buys.
Beautifully rebuilt Quinta
Just outside Salir in a peaceful hamlet, this attractive three-bedroom rebuilt Quinta is up for sale at just €199,000.
Constructed from local stone with many charming features, this home is in effect brand new. It has a pool and a lawned area, plus an outhouse that could be used for storage or a workshop, and plenty of parking space too.
The property provides a sense of solitude without being isolated and it has beautiful views over the surrounding countryside.
A real bargain and worth viewing.
New home with traditional character
This four-bedroom property has recently been built, but it has all the character of a traditional Algarvean home with wonderful country views.
Priced at €350,000, it's both spacious and bright, and is located about 2km from the centre of Salir, within a small group of homes. The house has a large basement which could be converted into a separate apartment.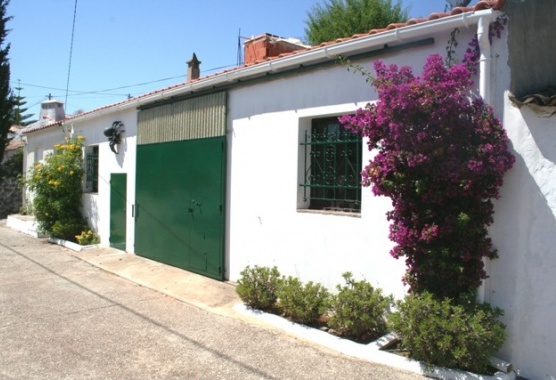 In addition, there's a small cottage adjacent to the property, which is owned by the same seller, and this is also for sale at €80,000.
The two bedroom cottage has the potential to be renovated and would be perfect for long term or holiday rentals.
A great investment opportunity.
Large cottage in the hills
On the market for just €250,000, this delightful three bedroom cottage with a lovely pool, was built in 1950 and has been fully renovated. It's situated towards Barranco do Velho, approximately 3 kms from the centre of Salir. Surrounded by a green and hilly landscape, it's both quiet and private.
Sitting on a 3000 sqm plot, this property would be ideal as a family home; there's plenty of space inside and out, including three bathrooms, a garage with a workshop, and a store, which would make an excellent family room, or a fourth bedroom/studio.
Perfect for a family relocating to the Algarve.
Property for sale in Querença - Spacious home with guest annex
Close to the village of Querença, this amazingly spacious four bedroom home is on the market for just €275,000. The property was carefully renovated in 2002, to provide for modern living while retaining its traditional ambiance.
In addition to the primary living space; lounge with wood burning stove, dining room and fitted kitchen, there's a laundry room and a mezzanine area above the main bedroom. The accommodation also includes a guest annex with a bedroom and en suite shower room. The property benefits from under floor heating in the bedrooms and bathrooms, and it's connected to mains electricity, water and sewage. The secluded garden has a well and a wooden shed. There are several fruit trees too and a BBQ with a covered area for al-fresco dining.
Real value for money.
A great house with a self-contained studio in Querença
Located within walking distance of Querença village, this is another example of great value. The property is well maintained, with countryside views and four bedrooms. The living area and three of the bedrooms are located on the ground floor, together with a long entrance hall, kitchen, sitting room and dining room. The upper floor has recently been converted into a self-contained studio with its own kitchen and bathroom. The house has central heating and air conditioning, it's double glazed and fitted with fly screens and shutters.
Outside there is a swimming pool and a mature landscaped garden. What's more, it's on the market for only €299,500.  
A lot of property for your money.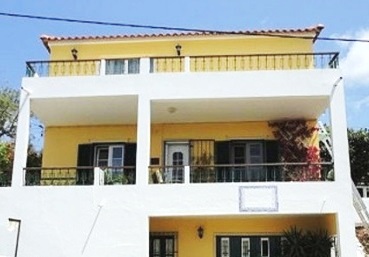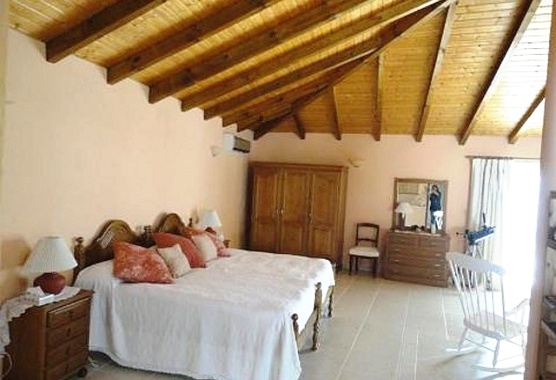 Large warm and cosy farmhouse
The configuration of this large yet cosy farmhouse near Querença gives it the potential to be a five bedroom property, or a four or three bedroom home with a separate one to two bedroom apartment. At present four rooms are used as bedrooms and there are two offices and two kitchens. The house is centrally heated and is served by mains water.
Priced at €395,000, the property stands on a partly landscaped plot of just under 3000 sqm, with a vegetable garden and an intimate walled area around a pretty pool and dining terrace. There is a double garage too.
A superb year-round residence.
There's a wide range of property for sale at very reasonable prices in and around Salir, but it's doubtful that Madonna is looking for a bargain. It's said that she intends to establish a spiritual retreat in this neck of the Algarve, but we suspect that, secretly, she has a penchant for Portuguese Chouriço.
If you aspire to having a famous neighbour, are addicted to spicy sausage, or simply crave a peaceful existence and a great lifestyle, take a look at the many other properties for sale in the Salir area, by clicking the location on the Meravista.com map.
Find out more about Salir - Jewel of the Algarve.
*The properties featured in this article were listed for sale on Meravista.com at the time of publication, but may have since been sold or removed from the website
Brought to you by Meravista.com – the place where smart people search for Algarve property for sale. Contact Meravista.com