By Sun's Dragon
Before I actually go into detail of some of the events coming up I'd just like to mention a group of well-known singers and musicians from the Algarve who have published a Christmas CD in aid of two of the region's worthy causes: the Peta Birch Community Association and the Associação Oncológica do Algarve (AOA).

The Christmas album will not be sold: instead, the CD's will be available at various events and locations leading up to Christmas and people will be invited to make a donation in return for a copy. To find out more now contact Dirk Schubert Tel: 289 501 104 or keep an eye on our blog for further details.
1st November starts us off with a really busy and diverse time. It's All Saints Day (a public holiday) and traditionally the Portuguese will be honouring their dear departed family and friends. Flower stalls magically appear at every cemetery where all the graves will be cleaned and cleared; new flowers and candles will be placed and prayers offered for the souls of those gone before.
Many children will be knocking on doors and singing songs or reciting poetry for a treat. Years ago this would be bread, scones or cakes but in our modern times these are often replaced with sweets or a few coins.
All Saints Fair in Silves

From the 31st October until the 2nd November, Silves will be holding their annual fair to celebrate this auspicious time. Gone is the doom and gloom to be replaced with a super fairground, chestnuts galore and many stalls selling a huge variety of goods including local products. This all takes place behind the stunning Silves castle and to find out more just call 282 440 800.
A Mediterranean garden

On Saturday 1st November from 11am to 4pm in the historic gardens at the Palace of Estoi is the Mediterranean Garden Association garden fair. Here is where you can learn all about the indigenous plants needed for the perfect Mediterranean garden. New for this year will be expert advice on Agaves, Aloes and Yucca, ground cover succulents plus specially chosen plants for the Algarve. Come and find out more about the rare and beautiful Salvia discolor, the Black Salvia. 

The attached printable flyer has all the details or check out our recent Mediterranean Garden blog.
Roasted chestnuts – yum!

Hooray! The chestnuts are back, brassieres are being lit on street corners everywhere and I'm in seventh heaven.

Held in Marmelete on the 1st November, this will be their 21st Festa Castanha (chestnut festival). Starting at 3pm there will be a free sampling of traditionally roasted chestnuts as well as lots of food and drink from various stalls. One of the highlights of the entertainment will be provided by Jorge Guerreiro and his Dancers at 6pm.
Singers wanted
Come on all you singers out there – and I happen to know there are lots of you and I also happen to know that you like to have fun! So, take note (pardon the pun):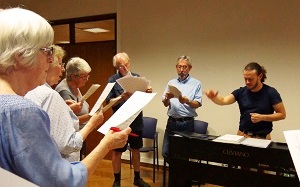 Women with deep voices; men with high voices; men with any sort of voice; in fact – any one - as long as you can hold a tune. You don't have to be able to read music, you only need to love singing in a choir.
We sing the best music from medieval and baroque to 20th century and we have the best maestro in the Algarve to train us. We also have a lot of fun. But we need more gravitas! More tenors and basses.
'We' are the choir of the Amigos do Museu, based in São Brás de Alportel. We meet Mondays in the library of São Brás, from 18h30 to 20h00.
Come and help provide a solid foundation for our singing, before we get carried away by flighty sopranos!  Contact Diane Cantillon Ings.
Theatre dates

On Friday 7th November for one spectacular night you can be transported back to the good old days with the annual Grand Variety Night at the Lagoa auditorium. Starting at 8.30pm, Mr Ray Bentley and Miss Jenny Grainer will be presenting a splendid array of local artists, including tribute act Ricki Ryan as Elvis Presley, the King of rock and roll himself.

This year's event is in aid of Centro Popular de Lagoa who support both the elderly and children.

The doors (and the bar!) opens at 7pm and tickets cost €12. Call 282 789 608 or email for tickets and information.
From 27th to 29th November, also at the Lagoa Auditorium, is an extremely comical adult play, full of sexual tension. "Going Dutch" is all about two couples and their dilemmas when they go to see Bruce Springsteen in concert in Amsterdam.

Starting at 8pm at a cost of €10 per ticket you can't afford to miss it. If you want to book now or find out more call: 913 723 611 or 966 211 634 or  282 496 635 or email for tickets.
For the ladies

Women & Success is an initiative of Ria van Doorn that started in 2012. Together with a group of inspiring women she organizes workshops, meetings and events to stimulate women to unleash their potential, enabling them to reach and exceed their goals.  

On Saturday the 8th of November, Women & Success will host a Conference for Creativity, Innovation and Success, dedicated to all professional women in the Algarve. From 2pm until 6pm there will be four speakers (English and Portuguese) at the Hilton Hotel in Vilamoura and the cost of a ticket is €20 per person.  Click here for more information on the project's activities, and check out Women an Success on Facebook.

 
 

The Legend of São Martinho

Saint Martin, or São Martinho as he is known in Portugal, is the patron saint of beggars. As a Roman soldier trudging through a bad rain storm on his trusty horse, he came across a half naked beggar man. Not having food or money to give, the generous saint cut his uniform cape in two with his sword and gave half the cloth to the beggar.

As he did so, the rain stopped, the skies parted and the sun sent down beams to the two men. It is rumoured that if it rains on St. Martin's feast day, the weather will be sunny for the following week!
Is this the oldest festival in the Algarve?
On 11th November, Portimão will be holding its annual Festeja o Sao Martinho, a fair that dates back to 1662: that's 352 years of celebrations!
Food on offer will be the famous roasted chestnuts, fritters, popcorn and bread with sausage and much more to tempt your tastebuds. Hundreds of stalls selling everything from table cloths to shoes to toys. There'll be lots of entertainment venues with games, bumper cars and carousels that will thrill kids of all ages. This all takes place at the Parque de Feiras e Exposições de Portimão, and best of all it costs nothing to get in!
A helping paw
This recession has adversely affected so many charities that many of the people who are out there helping the community at large are desperately trying to find different ways to raise some badly needed funds. So, here's how we can all help.
Most of us like to lunch anyway and knowing the money we spend will be helping a charity will no doubt help the digestion too. On Saturday 22nd November the Friends of the new Goldra dog sanctuary are hosting a lunch at A Gaivota Restaurant in Quarteira. At a cost of €20 per person including wine, no doubt everyone will enjoy the food as well as the ambience since A Gaivota is right on the beach!
Make a reservation by email or leave a message on the Friends of Goldra Facebook page.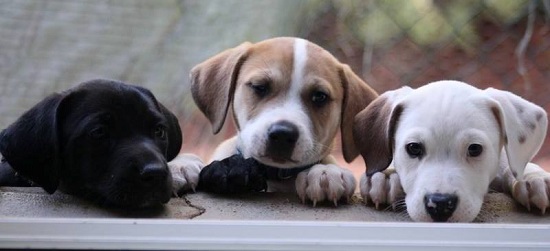 Meanwhile in early November, SOS Algarve Animals is holding their next sterilisation campaign for street dogs and cats and for those unable to afford the surgery. If you know of any animals who need sterilisation please contact the SOS team.  
To help with this very worthwhile campaign, SOS are looking for cat boxes, small dog boxes, small wire cages and towels. Cash donations are also always welcome of course!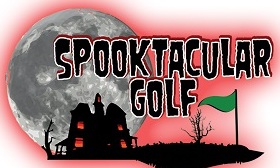 Spooky golf
Golfers can get into the ghostly spirit with the annual Halloween golf tournament which will be returning on Saturday, 1st November at Vale do Lobo. Find out more about this event and even more spooky happenings at the resort.
More Golf
Now that the North Course at Quinta do Lago has been newly renovated and is once more in pristine condition, there's a World Classic competition being held on Saturday 15th November. So here's a golden opportunity to get in on the action and join the field. For booking or more information: call 289 390 705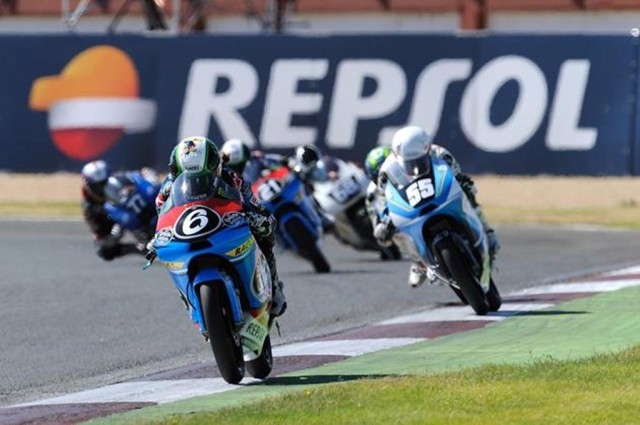 Bike Race
On the 31st October and the 1st and 2nd of November FIM CEV CHAMPIONSHIP REPSOL INTERNATIONAL will be holding their 7th round of the season at the circuit in Portimão. This is premier bike racing and will no doubt prove to be extremely exciting for all biker fans. Call 282 405 642 for tickets and information.
Uplifting organ music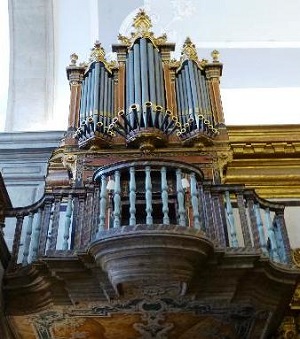 Faro is once again hosting a month long of resounding organ music on each Saturday - here is the list of participating churches:
8th November - José Carlos Araújo – Igreja da Sé
15th November - Vasco Soeiro – Igreja da Sé
22nd November - Nuno Mimoso – Igreja do Carmo
29th November - Rafael Reis – Igreja do Carmo
 
More music
Lagoa is hosting a series of guitar concerts in Lagoa, Estõmbar, Ferragudo and Porches. For information regarding the whole programme check with the Municipio de Lagoa. Or go to the Porches church on 2nd November where a free concert starts at 6pm.
Sweet potato festival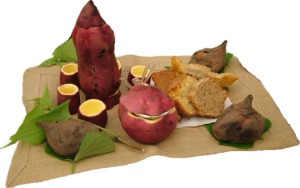 According to local legend, the Knights of Santiago used vitamin supplements from the sweet potato before going into battle. So in 1249, with lightening speed, the knights fought the moors and retook the castle of Aljezur. 
So now every year, on the last weekend of November from Friday to Sunday, Aljezur holds a Festival da Batata-doce (sweet potato festival) in celebration of that magnificent win. Make a date in your diary to visit this lovely town from the 28th to 30thNovember and see the cooking displays and partake of this delicious food!  Our recent article also tells you lots more about living in Aljezur!
I've said it before and I'll say it again – there really is something for everybody in this wonderful Algarve. What a huge variety of events there are, and this is definitely not tourist season – although you wouldn't think so with this glorious weather.
Brought to you by Meravista – the place where smart people search for Algarve property for sale. Contact Meravista