As the Algarve goes, there is little encroachment of sprawl or congestion to accompany even  the most modern of its populated areas; yet Aljezur strips away all notion of 'urban' and 'population' and leaves you with nothing but  the community you live in and the natural world around you. There are affordable opportunities to live in Aljezur and a quality of life that can be found nowhere else in Europe. It is for these reasons that Meravista is featuring Aljezur as the first detailed property report of the Algarve's 16 wonderful counties.
They don't make beaches much wider than
Praia da Bordeira

Praia da Arrifana next to Vale de Telha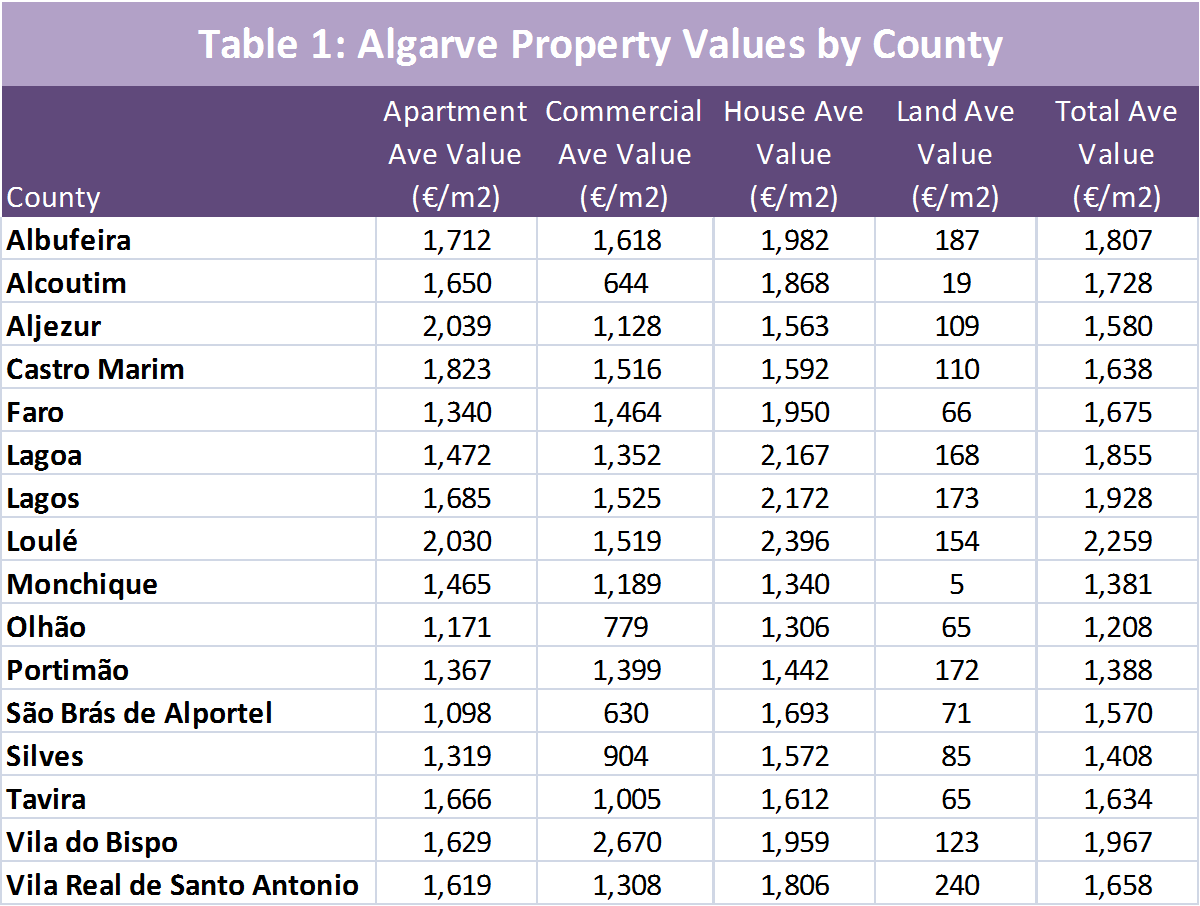 Aljezur is the westernmost concelho (county) of the Algarve and is comprised of the gentle hills of the Serra de Espinhaco de Cão mountain range as it pours into the Costa Vicentina: the huge Atlantic coastline that features nearly 40 kilometers of unspoiled, wide beaches below majestic cliffs. It is a treasured area and celebrated with many nature trails including the massive, recently-opened Rota Vicentina that stretches nearly 230km from Santiago do Casém in the north to Cape St. Vincent - the most southern point in Europe.
Rugged and peaceful, Aljezur has enough inherent charm to attract people to live there on those merits alone. However, one of the best kept secrets is that the Aljezur housing market is one of the most affordable in the Algarve, and possibly in the whole of Europe. Graeme Sands, representative of the Aljezur arm of Marcela Properties explains the lure of Aljezur property: "Over the last decade it has been a popular location for clients of all nationalities looking for affordable second homes or properties to retire to as it has offered very good value compared to equivalent sized properties on the south coast [of the Algarve]"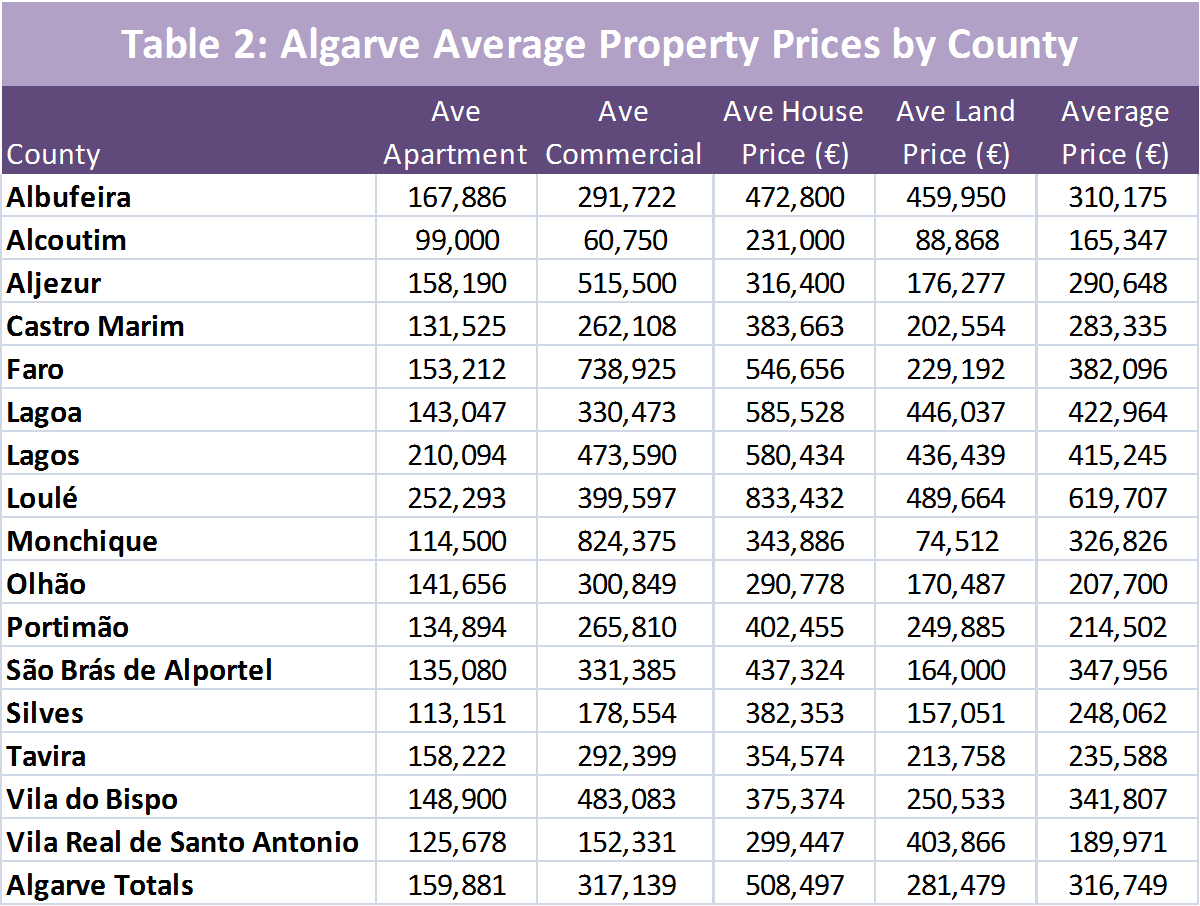 Mr Sand's assertions of value are affirmed by the statistical arm of the Portuguese government (INE) where the conservative bank valuation (rock bottom) for all Algarve dwellings is €1201/m2. Meravista's database shows that the list price valuation for Aljezur housing is €1580/m2 giving Aljezur property an appropriate markup from cost.
Compared with the other 15 concelhos (counties) of the Algarve, Aljezur's average house price is the fourth lowest and is also 9% below the average for the entire Algarve (Table 2). A remarkable 35% of the dwellings in Aljezur are priced under €200,000 (Table 3).
To say that this is undiscovered country is not an overstatement. Until recently there were not many dwellings at all in the entire concelho. Most of the Aljezur properties on offer todayhave been built within the last 10 years, representing some of the youngest stock in the Algarve.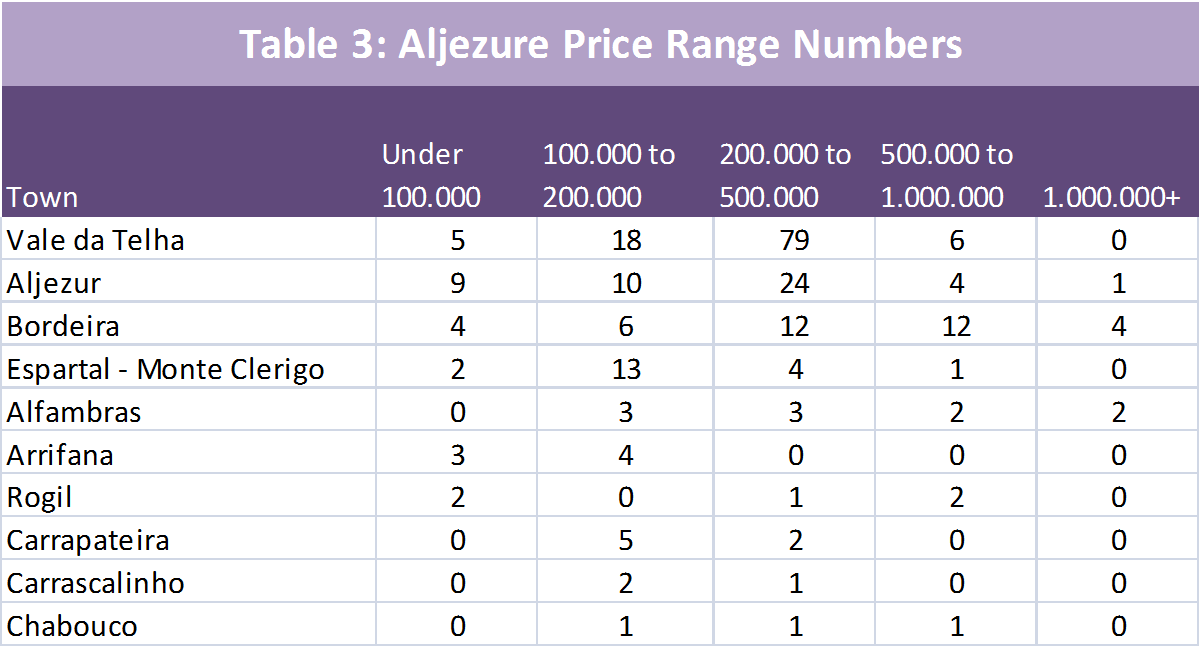 Two examples are the purpose built communities of Vale da Telha and Espartal - Monte Clerigo: each occupying a different section of the same large oceanfront plateau. Vale da Telha and Espartal – Monte Clerigo each have their own surf camps and overlook their very own blue flag beaches of Praia Arrifana and Monte Clerigo respectively. The modern houses in these communities retain the architecture and look of typical Algarvean villas. Nearly every single house in Vale da Telha has a swimming pool.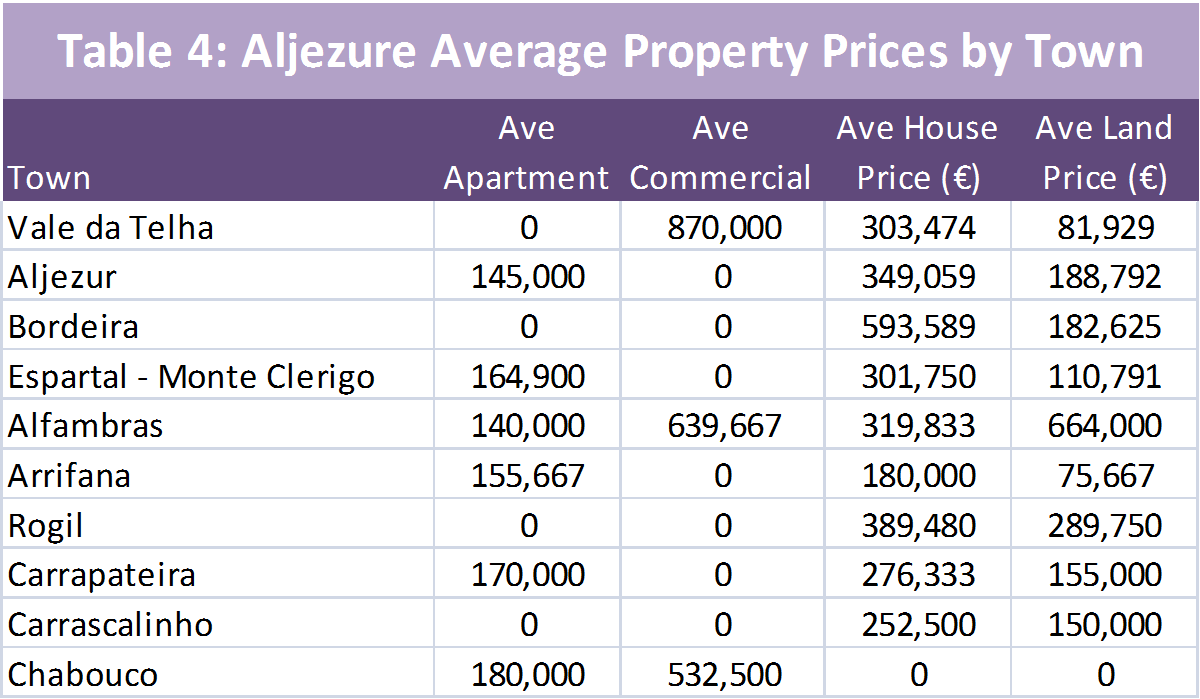 Regarding Vale da Telha, Mr Sands relates that: "The great attraction of the place is that although it is an urbanised development with all the usual amenities, it sits inside the Costa Vicentina Natural Park with easy access to some of the West Coast's most beautiful and dramatic beaches: Arrifana, Monte Clerígo, Amoreira, Vale Figueiras, Carrapateira et al - only ten minutes by car from Aljezur and thirty from Lagos." He continues: "Most people are attracted to the area because it offers easy access to nature and the outdoors right on their doorstep."
Regarding price and availability in Vale da Telha, Mr Sands says that: "there are currently some great deals to be had in the €200k bracket; three bedrooms with pool on well-maintained plots." Indeed it must be stated that new or nearly new large detached 3 bedroom houses, with plot, pool and access to a beach less that 400 meters away would be hundreds of thousands, and in some cases millions, of Euros more in any other location in the Algarve. In many places such a situation is no longer possible at any price. Yet it is indeed possible in Aljezur, and is actually happening right now.
Recommended for you in Aljezur for under €200,000:
 
---
Holiday Home with Rental Potential in Aljezur

This modern 3 bedroom home in the town of Aljezur is in immaculate condition with a pool, an expansive patio for entertaining, garage and a large plot of over 1000m2.  In addition this property also has an Alojamento Local (Letting License) and a successful rental history.

Price €199,500

To find out more click here.

 
---
Four Bedroom Villa with Heated Pool in Vale da Telha

This lovingly restored and renovated villa has good access to both Arrifana and Monte Clerigo beaches. The current owner has recently turned the garage and attic into a separate studio apartment offering the opportunity to rent separately from the main house.

Price €185,000

To find out more click here

    
---
Immaculate South Facing 2 Bedroom Villa with Swimming Pool in Vale da Telha

Located on a spacious 1010m2 plot, this large villa has terraced doors to the outside, built in BBQ and a roof deck with ocean views. Price has been reduced for a quick sale.

Price €199,500

To find out more click here

  

 
 

 
Article provided by Meravista.com
Meravista is the world's largest property portal devoted exclusively to the Algarve. It brings visitors the latest state-of-the art search technology, making it easy to find their perfect property in the Algarve.
View maps, listings and property details at the same time
Over 300 standardised property details
Compare properties side by side
Save your favourite properties and searches