Bird watching in the Algarve
by Sun's Dragon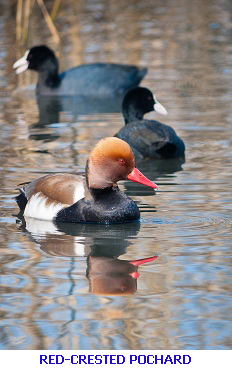 The Algarve is a wonderful place to live and watch the bird life that abounds there. It's the Southern-most tip of Europe and is an ideal stopping off place for migrating birds in the spring and autumn.
Here is a brief list of the places and some of the rarer species to be found in the region:
Eastern Algarve
Ria Formosa Park – Wetlands
Due to its international significance, Ria Formosa is included in the prestigious RAMSAR Convention, a status only granted to the most important wetlands around the globe. It is also an IBA (important bird area) and is included in the Natura 2000 network of specially protected sites. There are more than 200 species of birds that visit the park regularly.
Breeding species include:
►   Red-crested Porchard
►   Little and Cattle Egrets
►   Purple Swamp hen
►   Kingfisher
Migrating breeding species include:
►   Purple Heron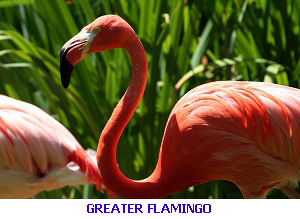 ►   Nightingale
►   Little Tern
Wintering birds include:
►   Greater Flamingo
►   Osprey
►   Water pipit
Quinta do Ludo & Quinta do Lago are excellent areas with wetlands, stone pine woodlands, farmland and scrub. Waders here include the Black Tailed Godwits and the Kentish Plover. The rare Red Crested Porchard can also be found here.
Fuseta, between Faro and Olhão, is home to Greater Flamingos and wintering waders can be found here too.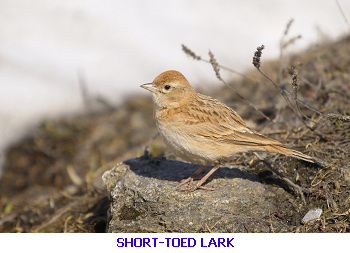 Castro Marim & Vila Real San Antonio is known as the Reserve Natural where you can find, among many others, the Avocet, Black Wing Stilts and Little Terns. This is the only breeding ground in the country for Short Toed Larks.
Western Algarve
Sagres has a salt marsh that dries out in the spring and summer, where you can find the Spectacled Warbler. Other species found here include Little Bustards and Stone Curlews.
Lagoa dos Salgardos, another designated IBA, is a large brackish lagoon and is a favourite of the endangered Ferruginous Duck as well as Little Bitterns and Spoonbills among many others.
Ria de Alvor is a staging point for migrating Waders as well as wintering Waders.
Paul de Lagos has an abundance of fresh water and reeds. In the breeding season you will find the Great Reed Warbler and in the winter the Penduline Tit.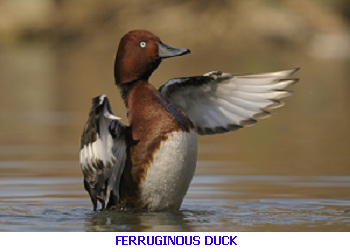 Ornithologists come from all over the world to enjoy the bounteous opportunities to see and note a vast variety of birdlife in the Algarve. By making the Algarve their permanent home, they can enjoy birding here all year round.
Algarve bird watching guide
Last year the Turismo de Algarve (Algarve tourism board) created an excellent 91 page guide for Bird watching in the Algarve. The guide is full of information about the birds found here, how to go about bird watching, the types of habitat, the national parks as well as lots of great photos.
There is also a 2-page leaflet aimed at tourist bird watchers, which has some excellent photos of various birds as well as a map of all the best bird watching sites.
If you're considering spending part of your year here, why not take a look at property for sale in the Algarve?
More info:
Information provided by www.meravista.com: your best online resource for property for sale in the Algarve