by Sun's Dragon      
Plato, the great philosopher, mathematician and founder of the Academy in Athens, born 400 years BC; student of the illustrious Socrates and teacher to Aristotle, he waxed lyrical about the fabulous lost city of Atlantis.
For more than 2000 years, scholars, historians and archaeologists have tried to discover the whereabouts of the fabled city reputed to have sunk beneath the waves almost 12,000 years ago. Films have been made, books written and ballads sung to the glory of Atlantis, but it has never been 'discovered'.
In recent times a theory was put forward that volcanic island of Santorini, in Greece, was the location of the Lost City. Many came to believe this as fact. However, Santorini only matches a few of Plato's clues, whereas the Algarve, as it was 12,000 years ago, matched an amazing sixty of those tantalizing clues left by Plato.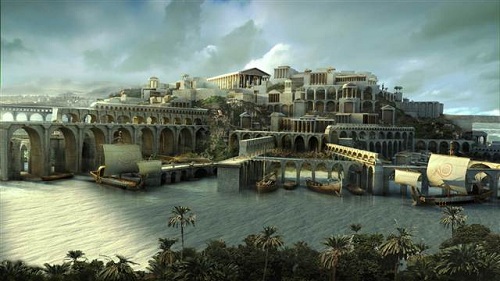 Is Atlantis here in the Algarve?
So it seems that the Algarve, already steeped in history, could be the place where the glittering Atlantis found its final resting place. Peter Daughtrey and Dr. Roger Coghill have both put forward theories that Silves and Faro are in the running for this accolade. In 2002 Dr. Coghill, a world-renowned authority on the legend of Atlantis, came up with his theory that Faro was the most likely resting place of the lost city. Peter Daughtrey is equally convinced that Silves should take that honour, and has recently published a book entitled Atlantis and the Silver City.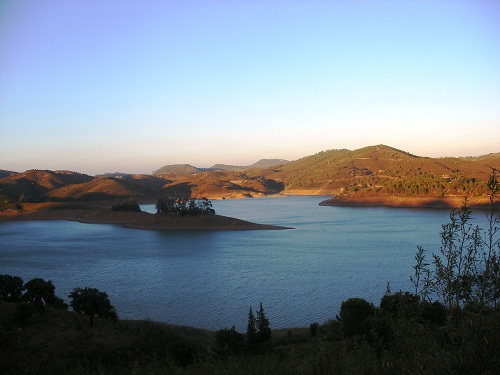 Plato described the route to Atlantis in great detail, so one would assume that it would be easy to follow - but seemingly not. If you take the Pillars of Hercules to mean the Straits of Gibraltar and Gadeira as Cadiz, and go north, north west as Plato's instructions say, you will arrive at a large island or peninsula. Well, this route certainly brings you to the Algarve: however Faro is not an island, but then nor is Silves.
Estoi, that ancient, historical village just north of Faro, is smothered in seashells. So ok, it's possible that 12,000 years ago Estoi was under water; and that means Faro was once an island and therefore, it could once have been the City of Atlantis.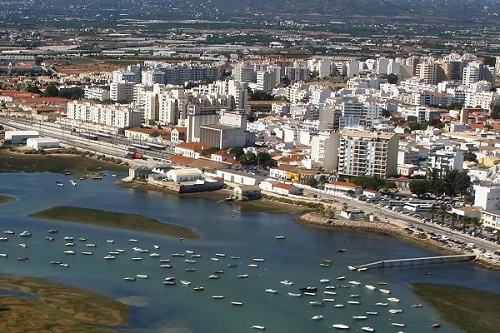 On the other hand, landlocked Silves is connected to the sea by a tidal waterway and is the exact distance specified by Plato. According to Peter Daughtrey, the remains of the surrounding earth embankments to the city are in the exact predicted positions too. The 'rocks' on the nearby sea floor could be stone buildings from the sunken city and, with modern technology, this could easily be proven or disproved.
So we have two very credible theories by two very learned gentlemen, placing the mythological Atlantis squarely in the sunshine of the Algarve.
Now I wonder what Portugal will make of all this? Will they capitalise on these findings and build great monuments to Atlantis? Erect huge themed parks in its honour? Or even set up exhibitions to lure tourists to 'The Lost City' that has been found?  What do you think?
   Brought to you by Meravista – the place where smart people search for Algarve property for sale.