by Sun's Dragon       
PART 3:  Exploring the traditional shops
The next leg of our tour takes us a little way inland to explore. You won't find modern shopping malls in these towns, but they are the places to go for individual and often family-owned stores, where the local pharmacy, the post office and the baker are all within yards of each other.
These towns date back hundreds of years and retain their individual characters.  Each of them has embraced their growing expatriate communities as well as the annual influx of tourists that help to boost their economies.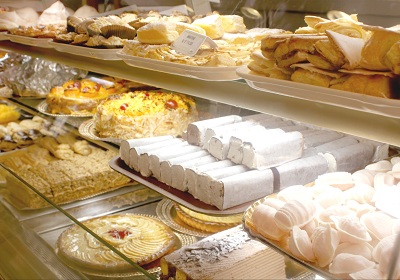 Moncarapacho
Moncarapacho is a small town with a very large market on the first Sunday of each month. People come from far and wide to visit this busy bazaar that sells everything from horses to hair ribbons. There are a couple of large garden centres with a vast array of plants, shrubs, trees and herbs for sale and a large pottery retailer for your entire garden decor. The small cobbled streets add to the charm of this quaint town.
São Brás de Alportel
Venture a little further north west to this typical Portuguese town. Its claim to fame being that the Moor poet Ibn Ammar was born there in the 12th century. It was also the hub for the cork industry in the 19th and 20th centuries. Once the cork industry moved to the Alentejo and further north, São Brás reinvented itself as a rural tourist attraction.
The main shopping area is along the Avenida and around the town square where the fruit and vegetable market stands. There are charity shops and Chinese shops to browse for the bargains and the unexpected 'treasure'. Clothes shops with distinctive items, shoe shops offering soft leather, handcrafted cork items, and cafes to whet your whistle in between shops, are all there for you.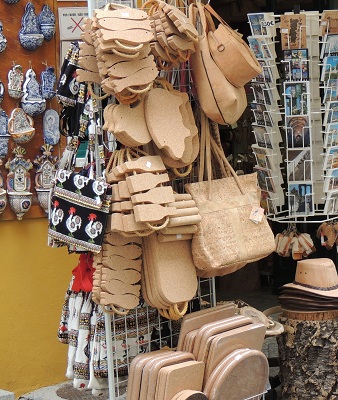 Almancil
Now head south west, back towards the coast to Almancil, where Apolonia supermarket is situated; the Mecca for international food shopping and the favourite of expatriates living in the Algarve. Apolonia stocks a vast array of quality foods from around the world.
There are many Chinese shops with a veritable feast of cheap and cheerful goods.  La Dolce Vita is the area's designer clothes shop and there are many good hairdressers and beauty salons too. There are also some good restaurants around Almancil, serving everything from local Portuguese cuisine to a huge variety of international food.
On the third Sunday of every month is a car boot sale where lots of bargains can be found.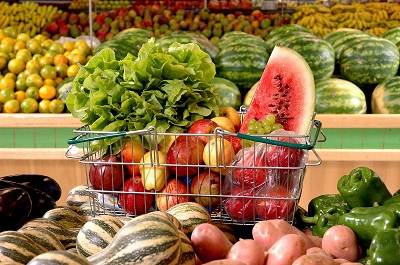 Some of the markets in this area are:
    Moncarapacho – 1st Sunday of the month

   

Estoi

– 2nd Sunday of the month
    Almancil – 1st and 4th Sunday of the month
Some of the major car boot sales:
    Fuzeta – 1st Sunday of the month
    Almancil – 2nd and 3rd Sunday of the month
    São Brás – 3rd Sunday of the month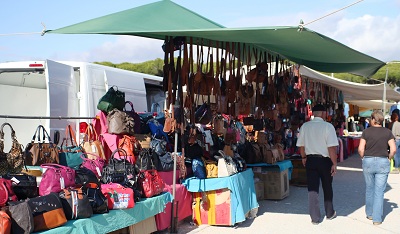 Have you visited these towns? Did you discover any interesting shops? Have you picked up any bargains in the local markets?
Find out more about Algarve shopping options in our other blogs in this series:
Shopaholics' Algarve – Part 6: Westward bound, from Porches to Sagres
Shopaholics' Algarve – Part 5: Shopping in the Algarve's tourist capital, featuring Albufeira and Guia
Shopaholics' Algarve – Part 4: A diverse triangle of top-end shops and farmers' markets
Shopaholics' Algarve – Part 2: East Algarve - Olhão and Faro
Shopaholics' Algarve – Part 1: East Algarve - Vila Real, Tavira and Fuzeta
   Brought to you by Meravista – the place where smart people search for Algarve property for sale.