by Sun's Dragon    
PART 6 – Westward bound, from Porches to Sagres
The last leg of our tour takes us along the Algarve's west coast, where there are many different shopping opportunities.  
Porches
Porches is the centre of the Portuguese pottery and ceramics industry and there are some interesting artistic outlets on the N125 road. It's worth stopping to spend some time browsing through some of the best pottery in the world, and at some places you can even watch the artists at work.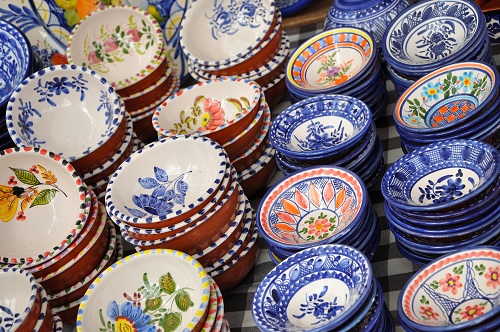 Lagoa
Each year in August, Lagoa hosts the Algarve's largest shopping fair at its Fatacil complex. This is well worth a visit if you are buying property in the Algarve and want to refurbish locally. There are also some very large furniture stores, kitchen outlets and a DIY centre, all of which are helpful when buying for a new home. Parking is fairly easy here and a satisfying few hours can be spent admiring or buying all the latest furnishings and equipment the market has to offer.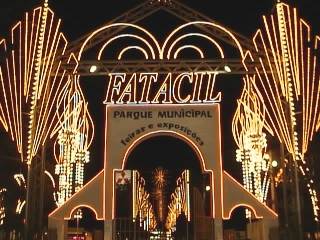 Portimão
From Lagoa to Portimão on the N125 is a scenic drive, crossing the stunning suspension bridge over the River Arade. In the town there is a brand new mall, Aqua Portimão, the largest mall in Western Algarve. This mall is indoor and outdoor with its own cinemas, food court and shops such as Primark and H&M as well as plenty of free underground car parking.
Portimão is a seafront town and has many of the beach stores you would expect to find at the seaside. There are some very good antique shops and art galleries to be found here too and a pleasant day can be spent shopping with plenty of cafes and restaurants when a rest is needed.
Portimão plays host to the Better Living in Portugal annual exhibition, known as BLIP. At this October exhibition, you'll find many stands promoting property for sale in the Algarve, indoor and outdoor furnishings and everything that is new on the market for making life more comfortable. Other exhibitors include insurance companies, health clinics and many more. This exhibition is well worth a visit.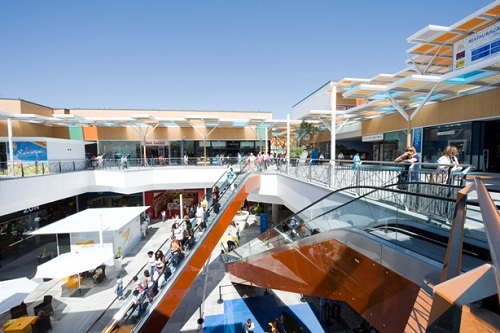 Lagos
Continuing along the picturesque N125 from Portimão, passing the quaint and ancient fishing village of Alvor on the way, you arrive at Lagos. A pretty town set on the coast, Lagos is also famous for its cafes and restaurants set slightly inland on the river and facing the marina. Although it has no big mall, the town centre is quaint and the shops are small but varied. It is the ideal browsing area for those who want something other than the big main brands or who are seeking something unusual to buy. Lagos does have some of the big supermarkets with a variety of local and imported goods from the EU. The fresh fish market has been renovated to a very high standard and this is where you can get the catch of the day at its freshest from 6am.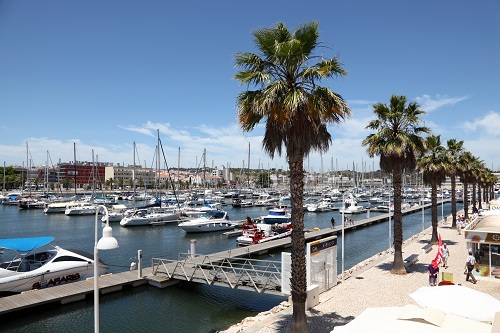 Sagres
Driving from Lagos along the N125 you will pass more typical Portuguese villages that seem to be timeless, arriving in a short time at Sagres on the Cape St. Vincent, the most south-westerly port in Europe and the last stop on our tour. Sagres town is a calm and peaceful place filled with history.
Aside from the usual supermarkets, flea markets and car boot sales, Sagres is considered to be one of the best surf places in Europe. If you're shopping for surfing gear, this is the place to head for. There are great surf shops with a range of boards for sale and rent, for all levels of surfing ability, plus all the kit you need to ride the waves. What's more, you won't need to travel far to test out your new gear.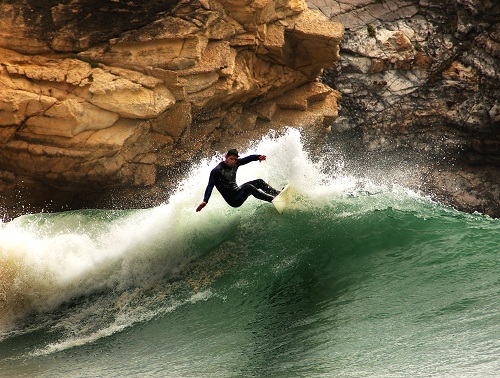 Both Portimão and Lagos have marinas in their midst with all the trappings of marina shopping. Sagres is famous for its history and well worth a roam around with shopping palls.
Some of the major markets are:
Lagoa – 2nd Sunday of the month
Portimao – 2nd Monday of the month
Lagos – 1st Saturday of the month
Sagres – 1st Friday of the month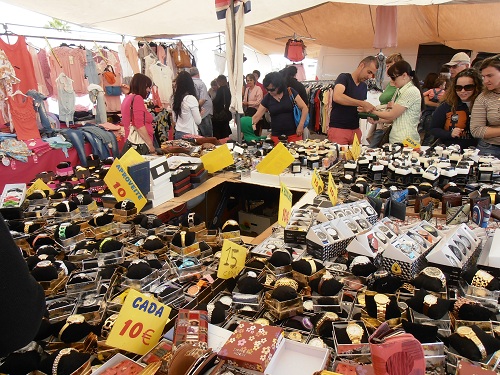 Where in western Algarve would you recommend shopping? Do you have any favourite stores?
Find out more about Algarve shopping options in our other blogs in this series:
Shopaholics' Algarve – Part 5: Shopping in the Algarve's tourist capital, featuring Albufeira and Guia
Shopaholics' Algarve – Part 4: A diverse triangle of top-end shops and farmers' markets
Shopaholics' Algarve – Part 3: Exploring the traditional shops
Shopaholics' Algarve – Part 2: East Algarve - Olhão and Faro
Shopaholics' Algarve – Part 1: East Algarve - Vila Real, Tavira and Fuzeta
   Brought to you by Meravista – the place where smart people search for Algarve property for sale.