By Sun's Dragon
When it comes to the perfect celebrity holiday, the Algarve seems to have it all: luxury resorts, award-winning golf courses, Michelin-starred restaurants, VIP nightclubs, fantastic weather and pristine golden sandy beaches. But it's the privacy that they can find here that makes the destination one of the most sought-after by the world's famous people.
We're all going on a summer holiday
Since the 60s, when the Algarve was 'discovered' by foreigners from Northern Europe, the region's holiday appeal has been unchanging, with the exception that now, more than ever, high-profile personalities are finding its attractions irresistible, not least because they can get away from the flashlights and media frenzy, and enjoy peace and tranquility.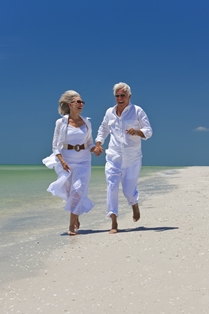 We all know the Algarve is the perfect holiday destination and now more and more celebs are arriving for some chill out time in the sun. They are just about guaranteed privacy if that's what they want (not all of them want it); then there's the safety aspect for them and their children too, and the luxury that they can find here.
Home sweet home
However, not all the famous celebs use the Algarve just for holidays, many have opted to buy homes here and enjoy the year round benefits of sun, sand and surf. Of course, many of the "resident celebrities" have homes elsewhere in the world where they go for some time out, but they always return to the irresistible draw of the timeless Algarve.
The super rich are just like the rest of us when it comes to choice. Some opt for a quiet and secluded villa in the hills, far from the madding crowd, where they can relax and be themselves. Others go for ostentatious or even brash homes that make a bold statement of wealth, where their owners can pose, see and be seen. Whatever or wherever they choose to call home, you can be sure they love living in the Algarve.
The Algarve's Golden Triangle is the most luxurious area imaginable with everything you could want, right on your doorstep. Prestigious is the word – golf courses, horse riding, tennis, restaurants, shopping and beaches. However, everything comes with a price tag, but if you're willing and able to pay for this luxury, why not?
Get in on the action
Did you know there are properties within the fabulous Golden Triangle that are well within the reach of Mr. and Mrs. Average? Go to Meravista.com and search under Loulé and the surrounding area, you'll find many properties on offer for less than €500,000, right in the heart of this elite area!
We've picked out a small selection for you, but there are many more to choose from. Click on any of the properties below, to view it on Meravista.com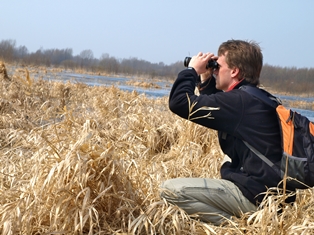 There are also great local Portuguese restaurants, pubs and bars that won't break the bank for an evening out. Don't forget this is also a paradise for bird watching, walking, rambling, relaxing on the beach and swimming, all of which are free of charge! A short drive will take you to the famous Vilamoura Marina with all it has to offer, or to Loulé, the ancient market town of central Algarve, where you can explore the marvelous architecture. Golf is everywhere with prices to suit all pockets, just check around for the best deals.
So you don't have to be a millionaire to enjoy yourself in the lap of luxury, you just have to be canny and know where to look for the right property. Have fun!
   Brought to you by Meravista – the place where smart people search for Algarve property for sale.