By Sun's Dragon
Things to do in the Algarve in July 2015
Now that summer is truly upon us, the Algarve is filled with sunshine, with people, and with events and activities. There is so much going on you can literally stay busy every day of the summer without ever coming near a beach! Most of us will pick and choose our favourites: here is an update of just some of the many things going on in the Algarve this July.
Daily entertainment at Vale de Lobo Praça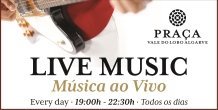 Enjoy a variety of live music with different bands and performances every evening throughout the summer months at the Vale do Lobo Praça – the square in Vale do Lobo. The summer entertainment at the Praça is popular and often sees the crowd singing along to the wonderful live music. The fun starts at 7.30 pm each evening.
At the same time, the Praça provides a children's summer entertainment schedule from 6.30 pm to 11 pm every evening until 30th September. With child minders in attendance, kids can play on bouncy castles, have their faces painted, enjoy balloon modelling, learn handicrafts as well as daily themed workshops.
Find out all the information on both the adults and children's summer events on the Vale de Lobo website.  You can also read more about kids activities in the Algarve with Meravista.com.
More summer music in Carvoeiro
Then, in the centre of the Algarve, there's more summer evening music at Carvoeiro Square, in front of the beach. Each evening, from 7pm to 11pm, you can enjoy live music and entertainment where you may join in the singing or have a dance.
There are plenty of places to eat and drink in the vicinity and the whole family will enjoy the atmosphere.
Sand Sculptures and Sand Castles
All summer long you can enjoy the FIESA sand sculptures at Pêra. This 13th year of the exhibition continues last year's 'Music' theme and includes sculptures of modern artists such as Bono, Amy Winehouse all the way to classical composers such as Mozart and Beethoven. The show is open every day from 10 am until midnight and there are also occasional dance shows and other events. With tickets at €9 for adults, half price for kids, little ones under five can enter free of charge.  Check the FIESA website for more info.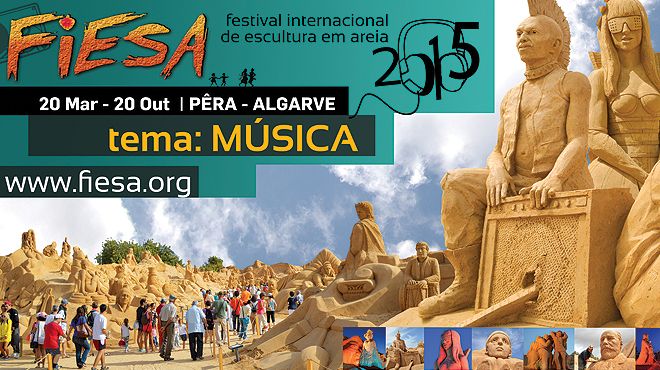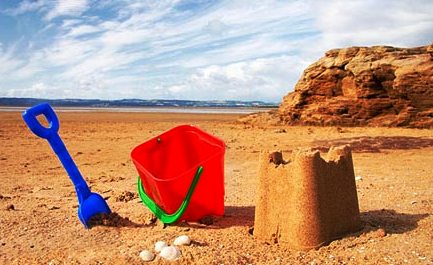 If you fancy doing a bit of sand carving of your own, register your team for the Quinta do Lago Sand Castle competition. On 16th and 30th this month and on 6th and 20th August, you and your friends and family can compete for the most creative and original sand castle, with a reward promised by the Quinta do Lago resort.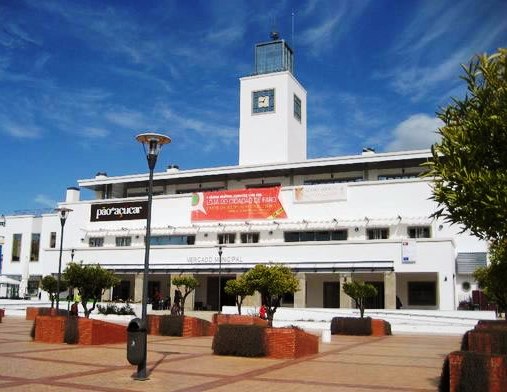 For art lovers…
There's a wonderful art display going on at the Mercado Municipal in Faro. The Feira de Arte is open every Saturday from now until 30th September. Various artists will be displaying their work for everyone to enjoy. Tthis will certainly liven up your veggie shopping time. For more information phone 916 096 006.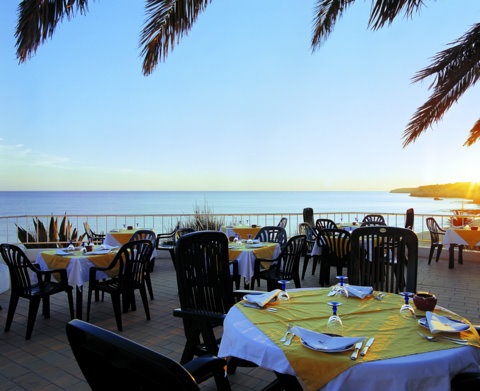 For food lovers…
Holiday Inn Armação de Péra are hosting a Saturday night BBQ all through the summer months. Here you can feast your eyes as well as your tummies as you look out to the ocean. It's €25 per person for the BBQ but the view is free! Call 282 320 260 for bookings or visit the Holiday Inn website for more information.
That's a small selection of ongoing events across the Algarve. Here are some annual and one-time events not to be missed.
Beer, beer and more beer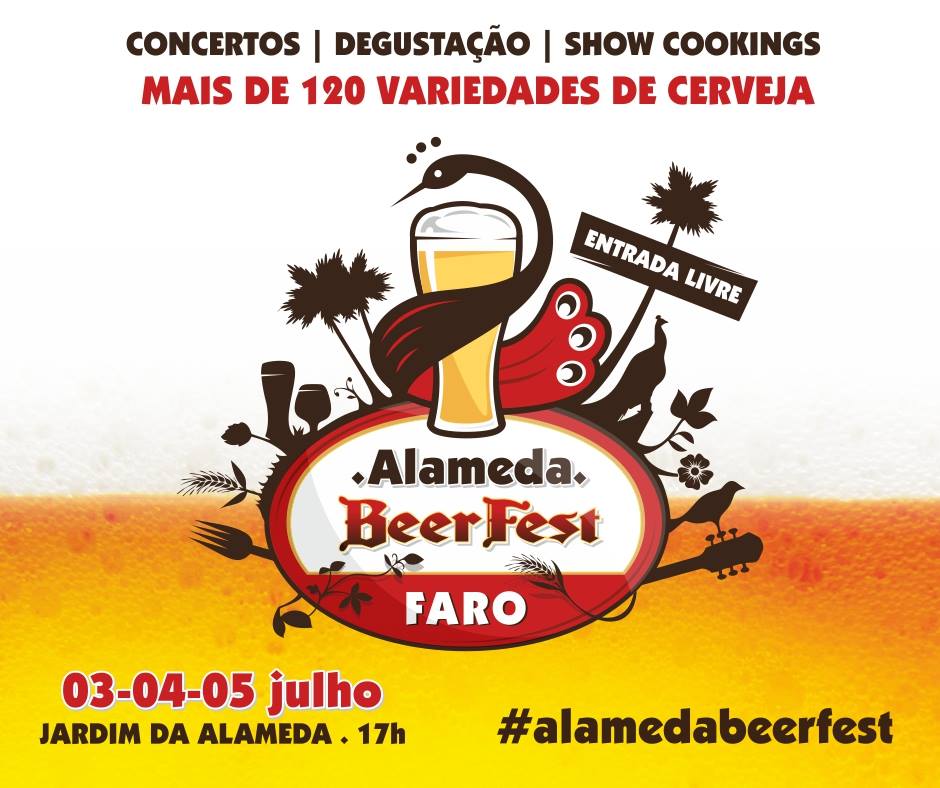 From the 3rd to the 5th July there'll be an outpouring of beer at the Alameda Beer Fest, held at the Jardim da Alameda in Faro.  Each day, from 5pm until 2am, over 120 types of beer from all over the world will be on offer. You can learn about how each beer is made and where it comes from.
In addition to beer tasting, there will be cooking demonstrations and tastings, and of course concerts with live music too! Get your commemorative Alameda Beer Fest glass for just €2.50. This festival is considered by many as a run up to the huge annual Motorbike Meet (see more below).  Find out more on the Alameda Beer Fest Facebook page.
Incidentally, Albufeira had a very successful beer festival in 2014 and promised another for this year but to date it seems to be a well kept secret!
Moorish and Medieval Festivals
Faro is once again laying on a traditional Arabian market from Thursday 2nd July until Monday 6th July in the Vila Adentro Area, (Old Town).  The souq will also feature belly dancers, Arabic music, Arabic food, workshops and more. Take the family and enjoy a Middle Eastern flavoured night out.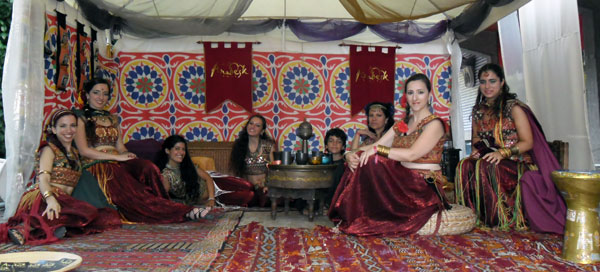 Whereas in Salir, in Loule county, the Medieval Arts Festival starts at 6pm on the 10th and closes at 2 am on the 13th July. Featuring medieval music, dance groups, medieval weaponry, tournaments on horseback and a medieval market too. There'll be demonstrations of medieval craft making and the food outlets will be serving their wares on wooden boards with drinks served in earthenware vessels. This should be a great experience for everyone.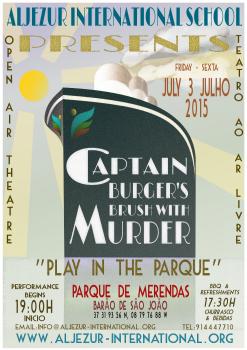 Laughter is the best medicine
Now this next event is becoming quite famous, and rightfully so. The Aljezur International School is staging their annual play on the 3rd of July at Parque de Merendas, Perimetre of Florestal de Barão de São João. This is an evening's entertainment for the whole family with "Captain Burger's Brush with Murder".
Full of colourful characters, this is a playful plot with loads of humour. Set on a cruise ship on its way to New York in the Roaring Forties, HMS Blunder is about to be "sent to the breakers", as is Captain Angus Burger who is taking his last voyage aboard his ship with sidekick Chief Engineer Scottie.
Curtain up is 7pm but if you go early (5.30) you can have a picnic, refreshments and snacks from the BBQ. You'll also have the opportunity to get front row seating on rugs provided! If you want to book tickets or find out more you can call: 282 997 407 or 914 447 710, or send an email.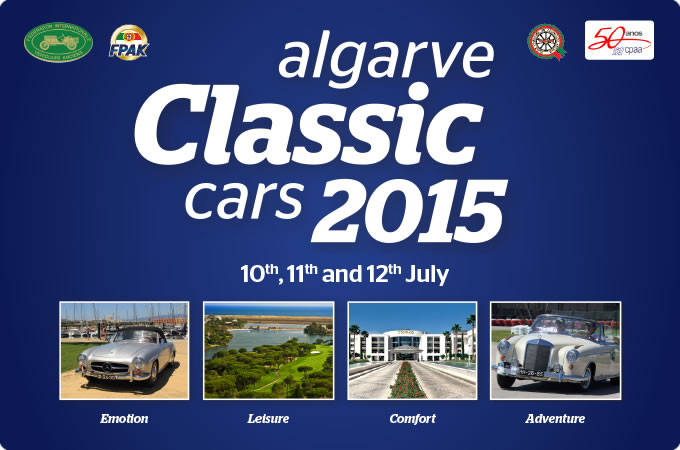 Classic wheels
The 22nd annual Classic Cars event will be taking place from Friday 10th July until Sunday the 12th.  Based at the Tivoli Marina Hotel, Vilamoura is once more hosting this wonderful event and you can see some fabulous classical cars from around the world here. Check the Algarve Classic Cars website to know just where the cars will be and where they will be touring around the region during the event.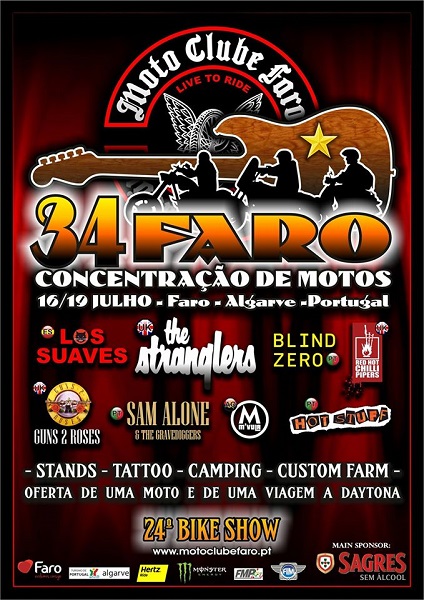 The 34th Faro bikers meet
Once again the intrepid Moto Clube Faro has organised the annual Algarve Bikers Festival – the 34 FARO Concentração de Motos which draws in thousands of bikers from all over the world. Taking place from Thursday16th July until Sunday the 19th July at Vale das Almas, Faro, the meet also incorporates the Algarve's 29th Bike Show. Colourful, exciting and thrilling are just some of the superlatives used when describing this event.
Kids are catered for, with special supervised play and activity areas; food and drink are in great demand and supply, plenty of loos are available and there's a Medical Centre too. Beautifully organised, this is a camping trip, biker meet, music festival and giant party all in one! This year The Stranglers are top of the bill for entertainment but there will be more, much more - so get out your bikes, leathers and helmets and make your way to Faro for great fun over a long weekend.
For more information check the Moto Clube Faro website or the Moto Clube Facebook page.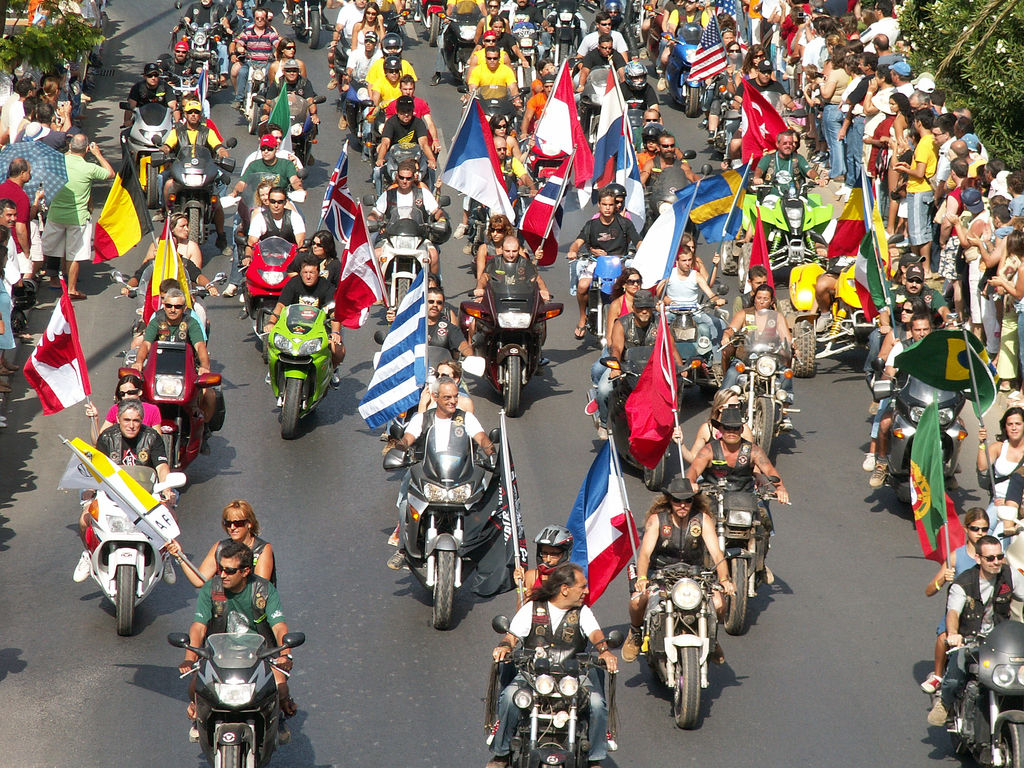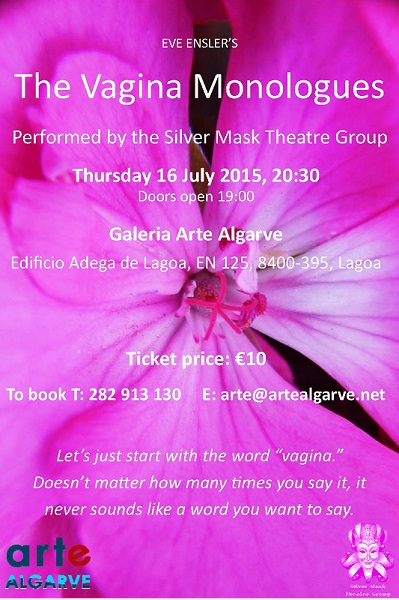 Theatre
Having shocked and delighted audiences across the world, Eve Ensler's ground-breaking play, The Vagina Monologues, is to be performed by the Silver Mask Theatre Group here in the Algarve on 16th July 2015. The venue is Galeria Arte Algarve in Lagoa and the doors open at 7pm with the play commencing at 8.30pm.
The Vagina Monologues was first performed as a one woman show by Ensler in 1997. In the first year the show had became a controversial sell-out around the globe and by 2013 it had been staged in 140 countries in 50 languages.
The play has been performed in London, New York and Los Angeles, and while it has recently returned to the West End of London, the Algarve has the chance to see it now. The Vagina Monologues is moving and poignant, yet laugh-out-loud funny in places.  
Tickets cost €10 and if you need more information or want to book your seats just call 282 913 130 or email Arte Algarve.
Fine Dining
After their fantastically successful Summer Festival at São Bras in June, the New Goldra Dog Sanctuary are having another fund raiser. This time it's at the prestigious Le Marquis restaurant at Monte da Palhagueira, near Santa Barbara de Nexe.
This is where you can enjoy a fabulous feast with live music, knowing you are among friends and contributing to a worthwhile cause. Taking place on Saturday 18th July, the evening starts at 7.30 and tickets are just €25 per person. Don't dilly dally getting your booking in, this will be popular and space will be limited.
View or download the details and menu, and also find the contact details for booking.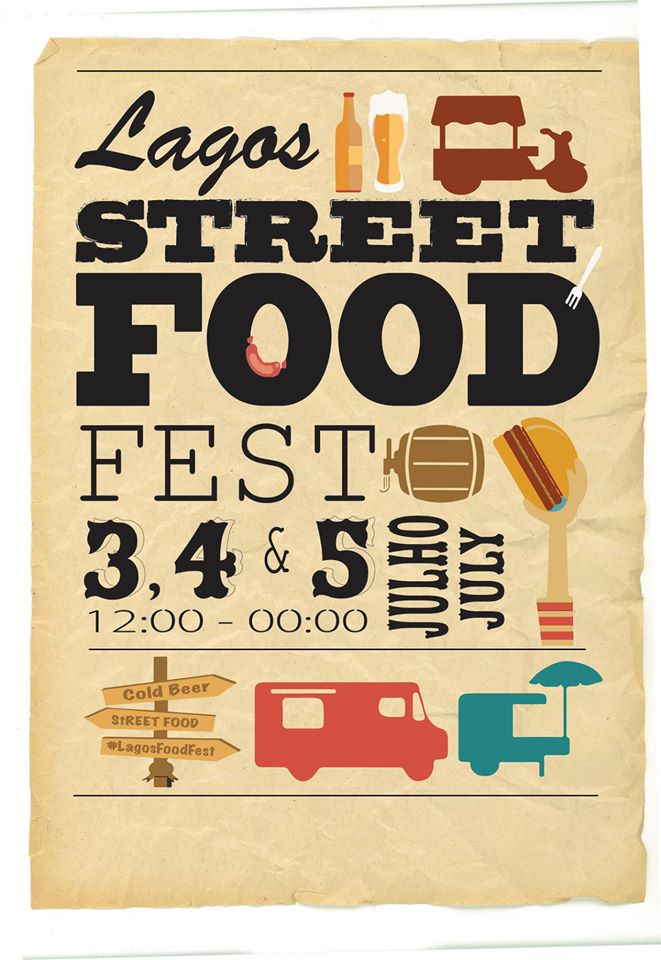 Still on the subject of food, don't miss out on the Lagos Food Fest 2015. From 3rd to 5th July, from noon to midnight, you can enjoy street food of all types and all cuisines in and around the Jardim da Constituição in the historical centre of Lagos old town.
With over 23 food, drink and ice cream vendors, it promises to be a gastronomic delight!  Better still, part of the proceeds will go to for Vela Solidária, a local project supporting disadvantaged children, using sailing to build both their confidence and their team-work skills.
Come on down and meander through the streets of Lagos, sip a few drinks in the sunshine and enjoy picking at various dishes from the street vendors all afternoon and evening long!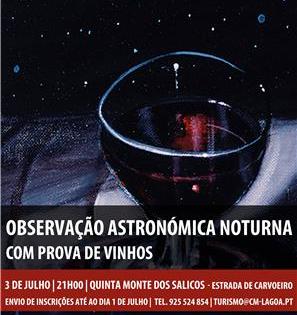 Star Gazing and Wine Tasting
Wine tasting with a difference! Here is an opportunity to taste a variety wines from  the Quinta Monte dos Salicos, one of the newest wine growers of the region, while enjoying an evening of star gazing. The event is on the 3rd of July at 9pm at the Quinta on the Estrada de Carvoeiro. The lack of artificial light in the area should make for some fine astronomy!
Purple Carrots
So if you like dining, perhaps you enjoy cooking. A wonderful new cookery book full of Portuguese history and an array of recipes featuring Portuguese ingredients, is just about to be launched here in the Algarve.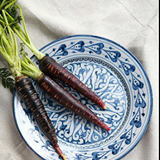 Written by two well-travelled Dutch women who have spent the last many years living and cooking in this region, it's full of beautiful photos and interesting stories about the region and its produce, as well as loads of great recipes.
Come along to the book launch on Friday 3rd July between 5pm and 7pm, at Julie's bar in Santa Barbara de Nexe, and get your copy autographed by the authors Linda Dubbelt Disse and Annelies Reugebrink. Not only a great addition to your own kitchen, but wonderful gifts for friends and family too!
If you want more information or would like to order your copy of the Purple Carrots book, you can go to the Purple Carrots website.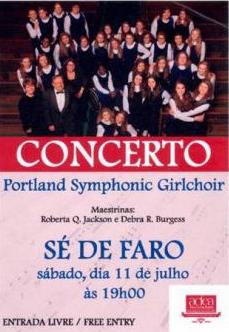 Music is the food of life
The Symphonic Girl's Choir Portland is, as the name implies, a female chorus and they've come all the way from Portland, Oregon, USA to sing for us in the Algarve.
Winners of the 2015 ASCAP (Chorus America Award for Adventurous Programming) for their bold repertoire, they have been entertaining audiences around the world over the past 25 years.
Aimed mostly for the young age group (5 to 18 years old) they are a delight for everyone who is young at heart. Come and see them on 11th July at 7pm at the Sé de Faro (Faro Cathedral) in the old town.
The 8th annual Festival Jota – Festival of Christian Music - is taking place at Vale dos Almas, Estrada Praia, Faro from 31st July until the 2nd of August. With an international line up of artists taking part as well as a host of other activities, this promises to be a wonderful experience. Check out the Festival Jota website for more information.
And still in Faro, don't miss out on the Youth Guitar Orchestra – Orquestra Juvenil de Guitarras do Algarve – performing at 9.30 pm on the 24th July at Teatro Lethes. You can enjoy this one-hour concert for just €3!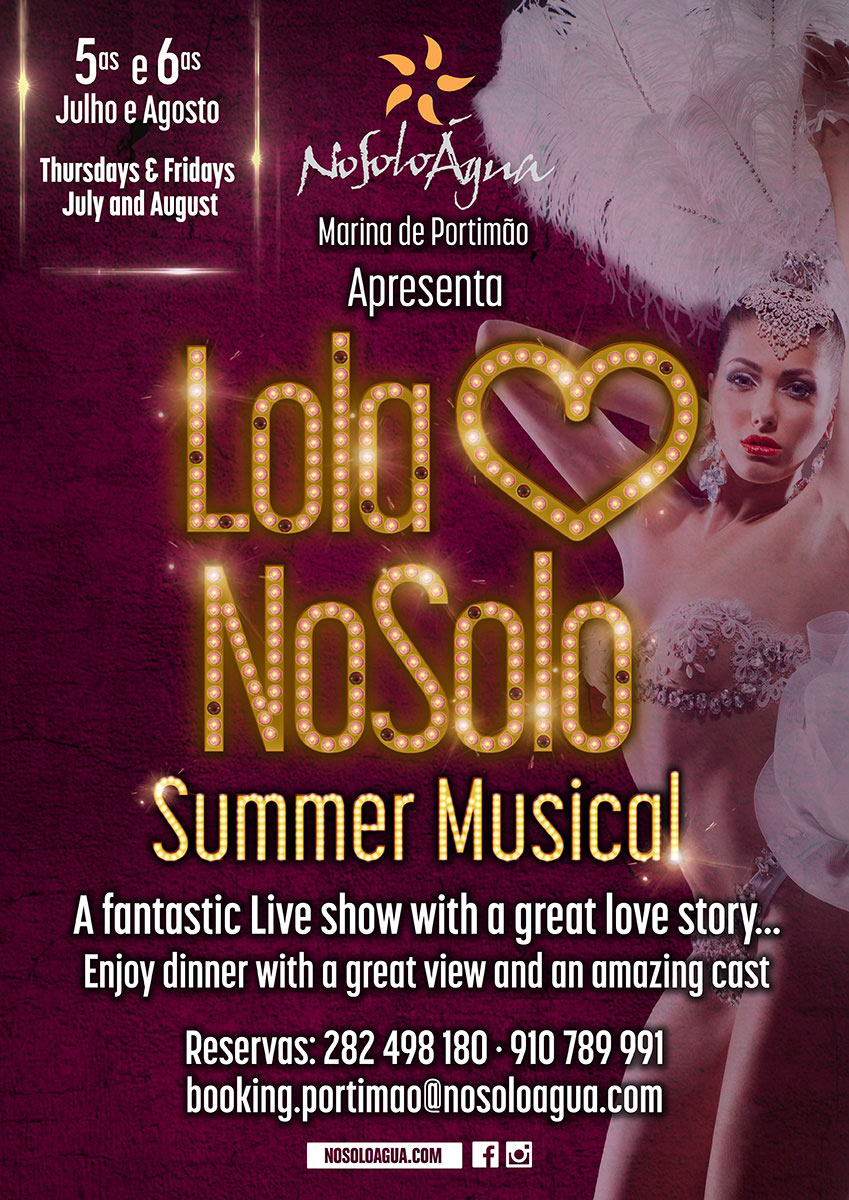 Over to the west, look out for the Lola Loves NoSolo – summer musical. A dinner and show extravaganza which runs every Thursday and Friday in July and August.
This is a show featuring a great cast of dancers and singers. The stage is over the pool with the sea and sunset behind, while you dine and enjoy all that's on offer. 
Check out the NoSoloAgua club and restaurant at Portimão marina.
On the beach and on the water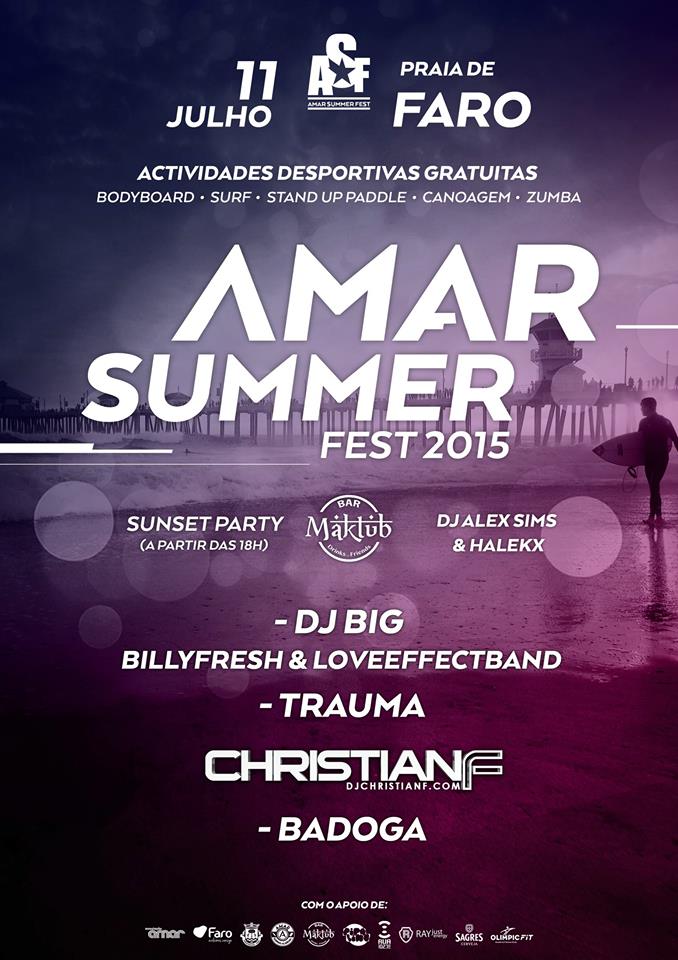 The AMAR Ferias Desportivas Verão 2015 (Amar Summer Sport Fest) takes place all summer long at the Centro Náutico on Faro Beach (Praia de Faro). Normally open from 9am until 5pm, Monday to Friday, you can participate in various water sports and activities, with a very reasonable weekly price of €40 (half days) and €75 (full days).
However, there is a special AMAR Summer Fest on Satuday 11th July, which starts with daytime activities from 10am to 6pm on Saturday 11th July you can join in free beach activities including body boarding, paddle boarding, beach games, Zumba & Surf and more.
This is followed from 6pm until 4am with a sunset party, various live artists and DJ music.  Come along and play and party all day… and all night!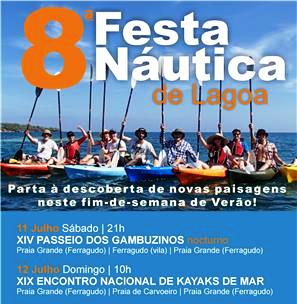 Also on the 11th (and 12th) July is the 8th Festa Náutica de Lagoa. This includes a number of different boating and kayaking events taking place at the Praia Grande at Ferragudo.  Find out more with the Lagoa Camera.
And just in case you feel like doing nothing at all, with no one around?  Try this place: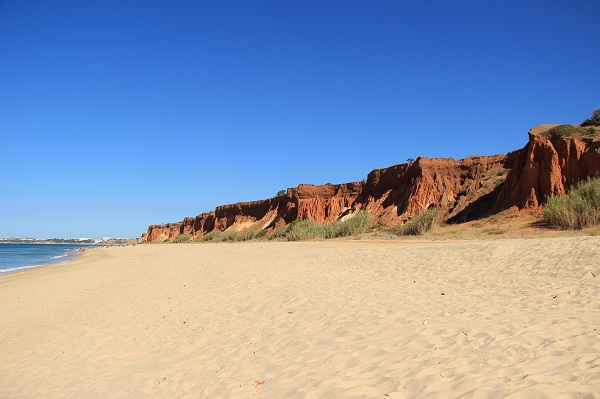 With a truly impressive list of summer events and an even more impressive list of annual events, it's no wonder that we love the Algarve. It's truly impossible to cover all the events in one blog and it's wise to check at your local Junta de Freguesia (parish council) to find more feasts, festivals and events in your local neighbourhood.
However, you can be assured that no matter what 'your thing' is, you will find it happening somewhere here. Why not take a look at our Information section and find out how many hobbies and activities are available in the Algarve? And while you're at it you can find out all about the different towns and counties too.
Watch out for next month – it's definitely full of 'fishy' festivals!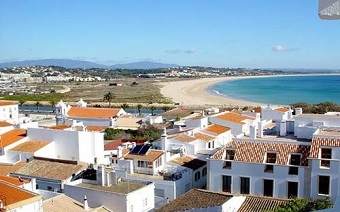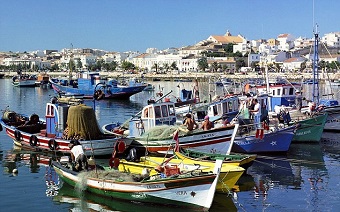 Brought to you by Meravista.com – the place where smart people search for Algarve property for sale. Contact Meravista.com