by Sun's Dragon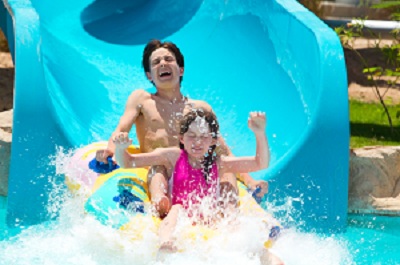 There are so many fun places for children (and adults) in The Algarve. A good day out for the family is often the highlight of a holiday and here are some of the fun places to visit. Of course all these activities are not just for holiday makers but also for those who made the Algarve their home.
Zoomarine Theme Park
Situated close to Albufeira this is a theme park with a difference: as well as having a wide variety of marine life for the amusement and education of its patrons it is actively engaged in the conservation and protection of all species. There is an amazing aquarium, various habitats of different species, a 4D cinema which is a really fantastic experience, attractions, amusements and swimming pools. Live shows include dolphins, seals, sea lions, birds of prey and tropical birds.
You can swim with the dolphins and play with them in their special lagoon. During the time spent with the dolphins you are introduced to their way of life, a specialist will give an educational talk on the bottle nose dolphins, it takes about 90 minutes. There are two levels for this wonderful experience, you can share this with up to 12 people or you can book for just two people.  The costs and values vary and information can be obtained at Zoomarine or online.
Pirate Ships
Santa Bernada
The Santa Bernarda Pirate Ship sails from Portimâo and offers four different programmes, where you can

choose either a full or half day out on the ocean's waves. Of course, a visit to the spectacular caves is a must. You can even have a private "customised" charter for a special occasion.
Life jackets and life boats are provided as well as an informative talk on safety (in English) by the Captain of the ship before sailing. With a "Pirate Bar" on board that will serve you a variety of hot and cold drinks, snacks and even jackets for those that want them, you will be right at home. For more information about this fun filled day out, visit the website.
Leãozinho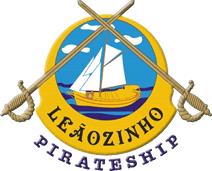 Leãozinho, meaning "little lion", is the name of Albufeira's pirate ship. You can book a half day, full day, or sunset cruise aboard her. With a Pirate Bar on board and all safety measures taken care of, you will be in for a carefree trip. If the mood takes your fancy you may also want to avail yourself of their jet-ski rentals for a great experience of zooming through the sea, with the waves just under your bottom! For more information, visit the website.
Waterparks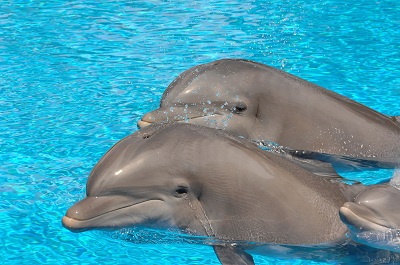 Aqualand
A newly revamped water park, situated just off the A22 motorway by Alcantarilha. The park is open from 10am to 6pm and has among its many attractions the Anaconda water slide, incorporating 5 slides into one. Splashy fun for a day out with all the family. For more information visit the website.
Slide and Splash
Another water park just off the A22 by Lagoa. This has grassed areas for sunning yourself as well as many water slides of different types. There are restaurants and an ice cream parlour too. Opening times during the high season are 10am to 6pm. For more information visit the website.
Aquashow
Centrally located between Almancil and Quarteira, Aquashow has lots of slides and oceans of water. With sunbathing areas, lockers, and freedom to bring in your own picnics, the park offers a big variety of entertainment including wildlife and bird shows, a sea-lion park and the reportedly largest aqua-roller-coaster in Europe. This also a great place to drop off the older children while you go and play a round of golf at the nearby Vila Sol golf course. For more information visit the website.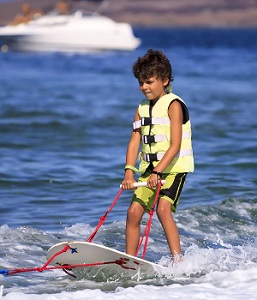 Pedal Kayaking
An interesting and very different type of day trip. 'Hobie kayaks' were developed in California and offer pedal-powered fun, while you stay dry and enjoy the surroundings. Situated on the Ria Formosa, sit back and enjoy the beautiful scenery. You can pedal for as long or as little as you want and explore this exquisite natural parkland. There is even a boat on hand to take you aboard for a rest. There are different options including staying overnight in a country cottage, to continue your intrepid journey through the lagoon system the next day. If you are not sure of your stamina, go on a Sunday morning for a trial run. More information is available on the Portugal Sport and Adventure website.
Blo-karting in Sagres
Blo-karting is a fabulous eco-friendly experience, using wind powered karts with big sails. After a short introduction on how to handle the Blo-kart you can take to the purpose built track in your sail-powered kart. All you need is wind to get you going and a little practice at steering.  The Sagres Blo-kart centre is at the western end of the Algarve, open daily all year round. A great way to spend a windy day! More information is available on the Portugal Sport and Adventure website.
Family Golf Park                        
Vilamoura is home to this "mini-golf-with-a-difference" park. Featuring two courses, both with a Roman theme, you can have hours of fun together. With lots of Roman style landscaping, bridges, water features and even a bird house along the courses, you will remember this mini golf day out for a long time to come.
There is a kiddie's play area for the younger children and a games room for the older kids, as well as a terrace snack bar for food and drinks, so something for everyone in the family. Free WiFi is also available!
The Family Golf Park also runs a tourist train through the resort of Vilamoura. Taking you from the park, along the marina, to the beach and resort centre. This is a great way of getting an overview of the resort and is a leisurely and scenic way of getting around.
The park is open every day from 10am and prices are €15 per adult for both courses or €13 for one course.  Children over four years old pay €10 for both courses and €7 for one course.
For more information go to the website.
Never let it be said that the Algarve is boring for children: there are so many things available in the Algarve for children of all ages - and that includes the 'big kids' too!
For all year round fun, consider moving to the Algarve!
Information provided by www.meravista.com: your best online resource for property for sale in the Algarve
Article provided by Meravista.com
Meravista is the world's largest property portal devoted exclusively to the Algarve. It brings visitors the latest state-of-the art search technology, making it easy to find their perfect property in the Algarve.
View maps, listings and property details at the same time
Over 300 standardised property details
Compare properties side by side
Save your favourite properties and searches