The charming village of Santa Barbara de Nexe is perhaps best known for its bell tower, a landmark which sits atop a 400-year-old white walled church and can be seen from miles away, serving as inspiration for many artists who've painted it and its beautiful surroundings.
A less traditional but equally well known landmark was "Eddie's Bar", dedicated to the legendary heavy metal band Iron Maiden. Although sadly no longer in business, former owner and bassist of the band Steve Harris is still rumoured to live nearby.
Property in Santa Barbara de Nexe is popular among expats, particularly of English and Dutch origin many of whom have chosen the area for its tranquillity and authenticity yet proximity to the major Algarve resorts and the amenities that come with them.
Santa Barbara de Nexe In A Nutshell
The village itself, which is set on the site of a Bronze Age hill fort, has most essential facilities on the spot, such as newsagents, a market, a post office and a large supermarket, as well as a number of restaurants and bars if you ever fancy dining out, celebrating a special occasion or getting to know the local community. British residents often gather at Julie's tiny English-style pub, on the corner of Sta Barbara's main street.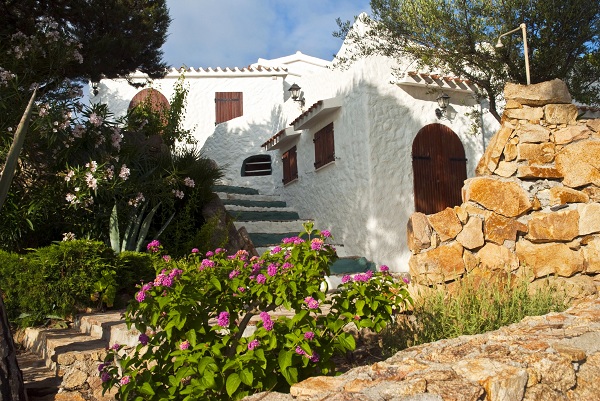 During the day, you can take a gentle stroll through the village, admiring its Gothic and Manueline architecture or venture further out, to the rolling countryside and surrounding villages.
Beaches and larger tourists attractions are just a short drive away, as is Faro Airport. In Santa Barbara de Nexe you're in a very convenient location to explore the best of the Algarve.
Santa Barbara de Nexe Property Types
Property hunters have various options to choose from. Some apartments and townhouses are for sale in Santa Barbara de Nexe village, while quaint quintas and cottages, dotted between larger villas, can  be found on the outskirts and in the surrounding hillsides and hamlets.
Article provided by Meravista.com
Meravista is the world's largest property portal devoted exclusively to the Algarve. It brings visitors the latest state-of-the art search technology, making it easy to find their perfect property in the Algarve.
View maps, listings and property details at the same time
Over 300 standardised property details
Compare properties side by side
Save your favourite properties and searches