By Sun's Dragon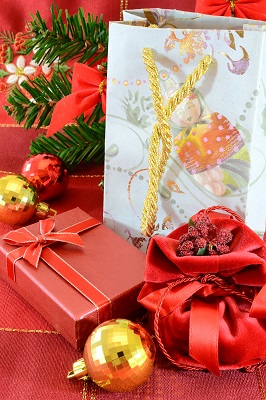 Many people find shopping at Christmas a necessary evil. It's not just getting the turkey (or bacalhão, depending on your preferences) with all the trimmings, but also all the other extras that go along with Christmas.
Finding the perfect gift for Aunty Mabel can be difficult, and finding nice gifts for men is always tricky. If you're hosting a party and need that special or unusual ingredient, or maybe you want a nice Christmassy plate for your table. It's nice to have something special to wear for Christmas so there's clothes shopping too - and so it goes on!  Let us help you...
Internet Shopping 'on the line'
If you're too busy to deal with traffic and busy shops, you can shop from the comfort of your own home (or office!). While browsing in 'real' shops is useful if you're not sure what you want, virtual shopping on the internet is very useful and offers some good gift options too. Here are a few online shopping places you can visit from your armchair: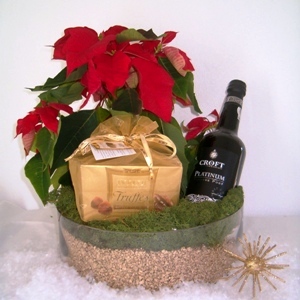 *** Apolonia supermarket is has branches in Almancil and Albufeira, but you can shop online and have your order delivered to your home. With an array of foods including a big selection of UK and European imports, they also offer wines and spirits, a selection of Christmas crockery and household items, plus they do Christmas hampers too for that special gift.​
*** Tina's Gift Baskets and Flowers have readymade baskets filled with all kinds of goodies or flowers. Choose from their selections or create your own from their range of items to fill your basket.
*** Continente supermarket branches are found all across the Algarve, but also caters for online shopping. Be aware, Continente's website is in Portuguese.
You may also want to browse on Amazon or EBay, who have some wonderful books and music as well as a seemingly never ending choice of goods. Amazon has recently opened its Spanish site, and we've heard that they have better options for delivery to Portugal than Amazon UK or Amazon US. You can log in with your regular Amazon account, but it seems there is no language option, so your search is all in Spanish.
If you're shopping online be sure to check delivery dates to make sure your gifts and goods arrive in time for Christmas… this year!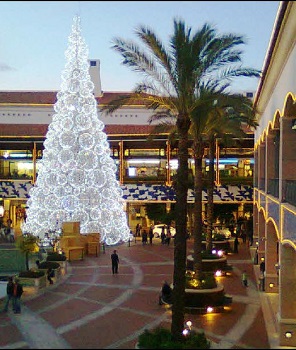 Variety in the Algarve's shopping malls
During December, the Algarve's shopping malls are decorated with Christmas trees, lights, and music, and offer various entertainment and fun for kids and adults alike. Aqua at Portimão has nightly events and entertainment from 7.30pm through until Christmas, while Forum in Faro sees the return of the popular ice skating rink.
Santa Claus is often to be seen ho, ho, ho -ing his way around the malls, much to the delight of the little ones (and some of the big ones too). All in all shopping at the mall will certainly get you into the festive spirit!
The malls have a huge variety where you can buy the latest fashions, accessories, perfumes, footwear, underwear and jewellery. Most malls offer sports goods, toys, household items and home wares. At this time of year they are festively decorated and provide piped seasonal music to get you in the mood.
There are food courts with a variety of options for a nice lunch or a well earned coffee break, and play areas for the kids. Many malls include a multiplex cinema so you can round off your day with a good movie – or even better, park your kids in the cinema while you shop without interruption.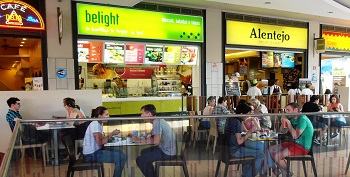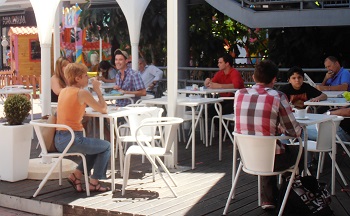 The malls always have a big supermarket within in the complex, so if you have the time and the energy you can browse to your heart's content in the department stores and boutique shops, and also get your groceries at the same time.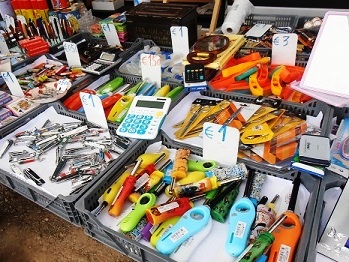 Shopping in the sunshine
Markets abound throughout the Algarve and you're bound to find something 'different' among their stalls. Gifts for the men in your life can often be found at their hardware stalls such as multi bladed Swiss Army knives plus there are a multitude of tools, gadgets and gizmos that seem to fascinate most men.
Some of the larger markets, such as the monthly market in Estoi (second Sunday of the month), also cater to equestrians with a large array of horse gear or items that are useful for animal care.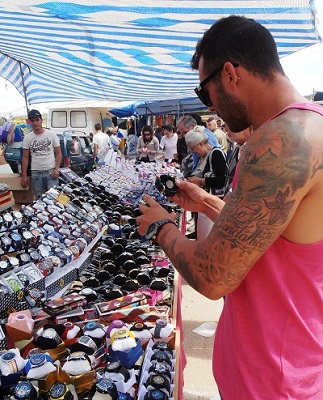 Many of these larger markets also have a huge variety of song birds for sale as well as rabbits, guinea pigs, chickens, turkeys. Some weeks they even have horses and donkeys for sale. Just remember, the novelty of a pet rabbit can wear off – so don't give someone a pet for Christmas if it's going to be unwanted a few weeks later!
If you're catering for a crowd this Christmas you can find BBQ grills, braziers and giant pans, as well as chestnut roasting chimneys too.
Of course there are hundreds of handbag, footwear, jewellery and clothing stalls to browse through for a special Christmas outfit with all the accessories.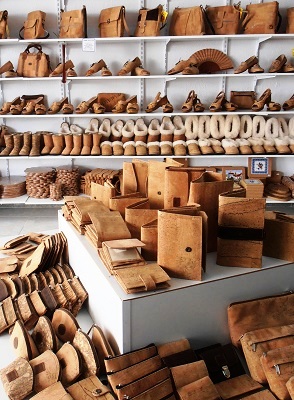 High street shopping
Some towns have lovely shopping areas, often closed off from traffic. Street musicians busking for change entertain as you browse. The shops are often individual boutiques rather than chain stores. Aside from the usual clothes, watches and jewellery, you will find Algarvean pottery shops and specialist cork shops too.
If you're planning to make any of your Christmas decorations yourself, the Papelaria (stationery) shops are on most street corners offering various cards, papers, paints, glues and other basic handicraft items.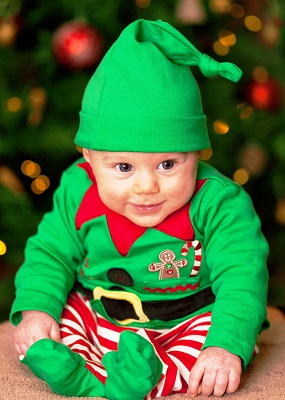 Shopping for children
Let us not forget that Christmas is for children and children want toys!  The shopping malls and high streets have toy shops galore, and so too do the markets stalls. The Chinese shops are full of toys with very competitive prices, and the supermarkets have entire sections dedicated to toys and Christmas items right now. There are also some impressive children's clothing outlets in all of these places too.
Variety on a budget
If you're short of extra cash, you can't go far wrong in the Chinese shops. With big stores in larger towns and smaller shops on high streets and in villages, it's not hard to find one nearby. Selling everything from pencils to plastic bowls, shoes to shower curtains and everything in between.
A nice picture frame, especially with a photo of you and your family inserted, makes a great gift. Silk flowers arranged in a pretty vase will add that touch of colour to your home. A laser pointer pen will keep your cat entertained for hours! And you can see the New Year in with a bang with party poppers or giant confetti cannons.
Sporting gifts
Golf shops are another great place to shop if you have a golfer in your family: a funny sleeve for a golf club will make someone smile; new golf balls always come in handy for any golfer; a weather proof, lightweight jacket is useful in the winter, and golfers love their gadgets too. 
In fact all sports shops are ideal places to find gifts for anyone who likes to play at anything. This helps take care of the fisherman's tackle, the water baby, the racketeer and those who like to kick or throw!
Most sport shops also carry skateboards and bicycles and the protective gear for your kids, as well as hoola hoops and various other activity games and toys.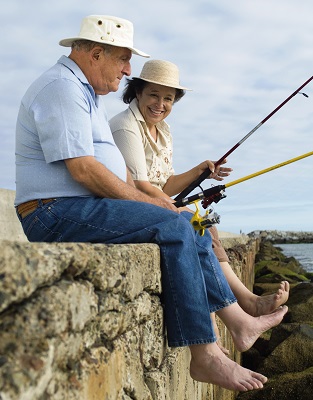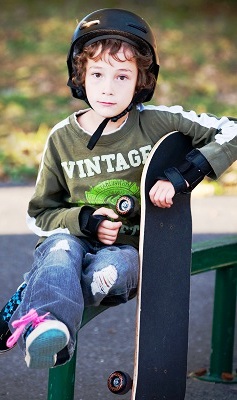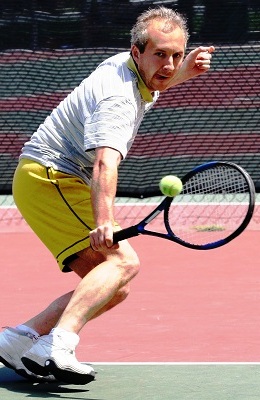 Christmas Cheers!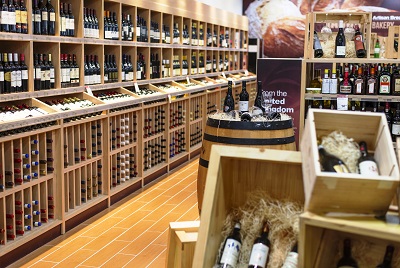 A variety of drinks options are readily available in the Algarve, both as gifts as well as for enhancing your own Christmas fare.
You can enjoy a trip to one of the Algarve's vineyards and taste before you buy, or you can check out the various wine shops in towns and of course there are always plentiful options in the supermarkets. You can learn a little more about local wines before deciding which of the many options to choose from.
Local artisan shops and markets offer some unusual liqueurs and local brews, ranging from the very potent Medronho of Monchique, to various drinks made from local fruits. Find out about various drinks to this region, it might help you choose an unusual gift for someone special!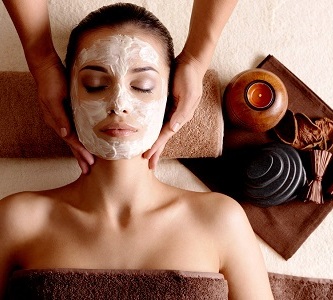 For the ladies in your life
All women enjoy being pampered but often don't take the time to organise something for themselves. You can't go far wrong with a gift of a manicure or facial, or even an aromatherapy massage. Many beauty shops, spas and hairdressers offer gift vouchers for a specific special treatment or a value which can be applied to any treatment.
You can also get vouchers in most clothing stores. you won't go amiss with a voucher from her favourite clothing shop. In fact gift vouchers take away the chance of getting it wrong!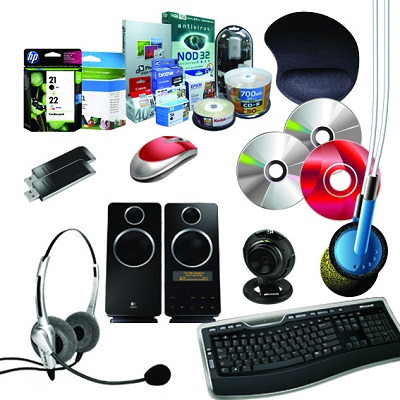 Boys and their toys
Men and teenagers love their gadgets and electronics. Computer accessories, mobile phones and tablets with special covers, computer speakers – these are all great gift ideas. If your kids love loud music and you prefer peace and quiet, get them a good set of headphones!
The latest flat screen TVs and monitors are often on sale in December, or you can get the latest movies and concerts on DVD.
Every mall and supermarket complex has a branch of Max or Wortens, and there are branches of Radio Popular in various towns and cities. There's also a big Staples next to Forum Algarve in Faro.
And more ideas for everyone…
You could pick up a bargain at the auctions or antique shops. Art galleries can be expensive but certainly guarantee you a one-of-a-kind gift. Pet shops have some wonderful accessories for all the family pets (and pet lovers). You can also get vouchers for Karting or Kite Surfing for the speed-freaks in your family. Most men will love a toolbox on wheels from your local drogeria.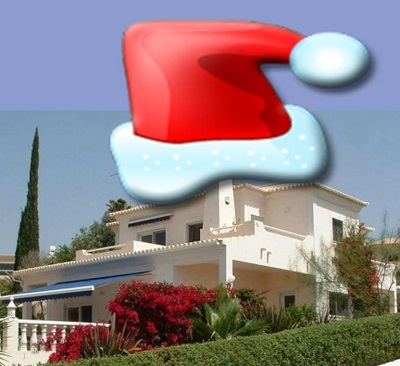 How about a weekend break away to Seville or Lisbon? Hotel packages online make an unusual gift for parents, or even for yourself to recover from all the Christmas festivities!
Of course we would not be a property portal without adding that you can buy yourself a new home, second home, summer apartment or property investment for Christmas too!
Here is a new listing on Meravista from Citylook estate agents: a beautiful four-bedroom property in Loule, complete with pool, garage, landscaped gardens and with excellent finishes throughout. 
Well, that seems to have covered food, drinks and gifts for the whole family as well as your friends, neighbours and acquaintances. Hopefully you won't have broken the bank, or your back, once you have it all bought, wrapped and labelled.
You may just want to put your feet up and have a stiff G & T or a nice soothing cup of tea after all that hard work!
Brought to you by Meravista – the place where smart people search for Algarve property for sale. Contact Meravista