by Sun's Dragon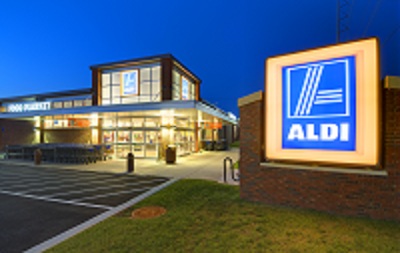 The Algarve has a wide range of supermarket chains, most of which cater to the expatriate as well as stocking local produce. Every village has its mini market for essentials and each town has at least one large supermarket. Many of the larger supermarkets have fresh fish, fresh meat and fresh bread counters.
Starting with the cheaper end of the market:
ALDI
A 'no frills' chain, large and well set out, stocking many German products as well as other European foods. What started out as a small grocery shop in Essen in Germany over 70 years ago, has built up to the worldwide stores of today. You will find an Aldi store in towns throughout the Algarve.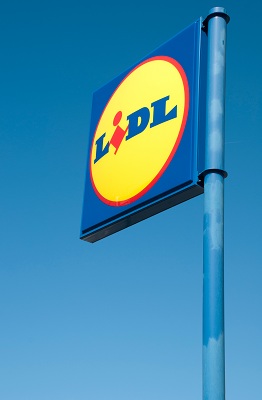 LIDL
Lidl's history goes back to the 1930s, when the company was founded in Germany as a grocery wholesaler. Today, Lidl is one of the largest grocery retailers in Europe.They are another "no frills" chain and have stores in towns throughout the Algarve.
INTERMARCHE
With international stores across the Algarve, Intermarche often supplies a range of imported foodstuffs for the expatriate. They have recently opened an inexpensive petrol station at their Sao Bras outlet.
JAFERS
A small but growing chain of supermarkets catering to villages and neighbourhoods rather than towns, Jafers has a 30 year history. Carrying many British products alongside Portuguese foods, they also have a good selection of fresh vegetables, meats and breads.
CONTINENTE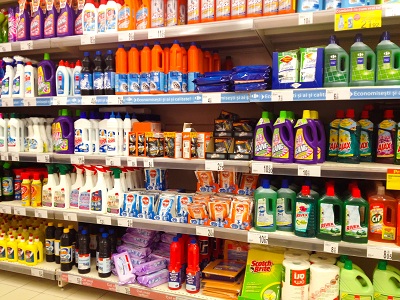 Originally called Modelo, they were recently merged with Continente, a part of the same company as the French chain Carrefour. Stores are large and well lit with wide aisles. Continente has the largest selection of products with household goods, soft furnishings, outdoor and car supplies, toys and stationery as well as a wide variety of fresh local fish, meat and produce. They too are found in all towns of the Algarve.
PINGO DOCE
The largest supermarket chain in Portugal with over 350 stores, Pingo Doce stores are set out in mini aisles and islands rather than traditional full length aisles. They have a small selection of household appliances as well as groceries, and can be found in all towns in the Algarve.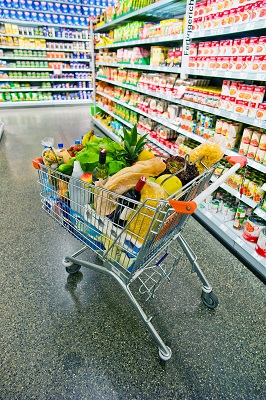 APOLONIA
A Portuguese family-owned and operated 'top of the range' supermarket, with two branches in Almancil and Gale. This business started out with humble beginnings in Almancil and has grown enormously over the past 30 years. Mr. Apolonia has made it his business to find everything that his customers have asked him to provide: consequently his shops stock foodstuffs from all over the world that are not available elsewhere. He has ensured that he brings into his shops the best that each country has to offer, importing exotic foods as well as staples.
Between these chains and the smaller local chains and family stores, plus the local fish, meat and produce markets, residents are spoiled for choice for all types of grocery shopping.
If you decide to make the move and invest in property for sale in the Algarve, you will find everything you're accustomed to finding at home… and more!
More info:
Information provided by www.meravista.com: your best online resource for property for sale in the Algarve
Article provided by Meravista.com
Meravista is the world's largest property portal devoted exclusively to the Algarve. It brings visitors the latest state-of-the art search technology, making it easy to find their perfect property in the Algarve.
View maps, listings and property details at the same time
Over 300 standardised property details
Compare properties side by side
Save your favourite properties and searches