Did you know?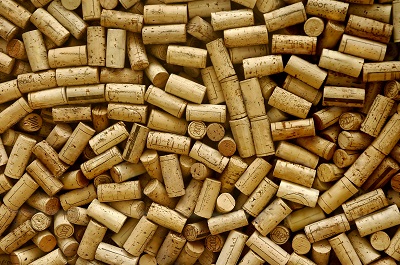 Cork was used by the Romans and Asians many years before Christ was born? And it was an Englishman who invented the cork stopper for wine bottles? All the top champagne producers will only ever use cork from Portugal for their bottling operations because they consider it to be the best quality.
The History of Cork
Cork is an ancient industry. Portugal is the largest producer in the world today, with the Algarve and parts of the Alentejo producing the most superior quality cork in the world. Fifty percent of the world's production of cork comes from Portugal and is the country's main export.
In the 14th Century, Portuguese explorers used cork in their boat building, the unique quality of this material being it does not rot.
At one time, São Brás was the centre of the cork producing industry in the Algarve with 80 factories, but this gradually moved to the centre of Portugal and, today, there are but 10 such factories in the São Brás area.
Silves used to be another high producing area of the precious cork and, until 2010, had an excellent museum showing how cork was harvested and manufactured in the old days. This museum was opened in 1999 and by 2001 had been awarded the prestigious "Best European Industry Museum" accolade. Unfortunately it was forced to close its doors. We are still waiting to see if it will re-open, so fingers crossed.
Oak cork trees can live from 150 to 200 years and the climate, soil conditions and mild winters of the Algarve are perfect for them to flourish. The first harvest is taken from a tree when it is 25 years old and, thereafter, it is harvested every nine years. This time lapse ensures the well-being and continued growth of the bark that makes the cork. The harvesting time is usually during the spring and summer months.
Cork's many uses
Cork is used to make bottle stoppers, discs, different types of floats, shoe soles, printing paper, cigarette tips, bath mats, table mats, hat bands, fishing rod handles and different kinds of packing. Cork wool is produced for cushions and mattresses, and granulated cork is employed chiefly as insulating material in ship-building, but also as a protective packing for fruit and eggs, and as tubing for plastic substances.
Fashion accessories such as shoes, handbags, purses, wallets, hats, gloves, spectacle cases and umbrellas are also made from cork. This is a burgeoning industry and more and more fashion items are appearing in the shops each year.
I myself am the proud owner of two handbags, a cigarette pouch and phone pouch made in this stunning material.
Always placing ourselves at great risk to get you the story, Meravista investigators braved a ferociously sunny spring afternoon in Loulé to visit a typical cork goods store. The Cork Shop on the walking street of Rua 5 de Outubro (tel: +351 964 528 620) is a typical establishment with a fine selection as you can see from the photos here. And, yes, they even have the cork umbrella.
Cork is also used by many major manufacturers including the Military, Auto and Space industries. Being a flexible and eco-friendly material, which can easily be recycled, cork is used to tile floors and walls in many properties in the Algarve. It's hard wearing, easily maintained and looks stunning.
Article provided by Meravista.com
Meravista is the world's largest property portal devoted exclusively to the Algarve. It brings visitors the latest state-of-the art search technology, making it easy to find their perfect property in the Algarve.
View maps, listings and property details at the same time
Over 300 standardised property details
Compare properties side by side
Save your favourite properties and searches