by Sun's Dragon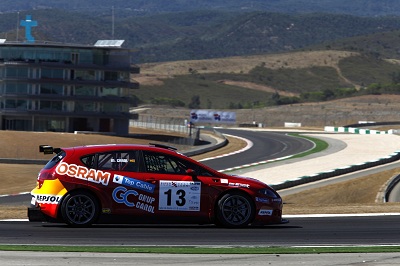 Racing cars and go-karts are exciting pastimes and, for those who love the speed and exhilaration of a fast spin around the track, there are two major outlets in the Algarve.
The Motor Park, Autódromo Internacional Algarve, also known as the Portimão Circuit, is located in the hills above Portimão and Lagos. It has only been in existence since 2008 but has proved to be enormously popular among competitors and spectators alike. Take the A22 heading towards Lagos and you will see the exit for the Motor Park.
The Motor Park has gained the reputation of one of the best professional circuits in Europe with its wide track and tricky bends, and several annual racing events take place here. Amateurs may also try their hand at driving a motorbike or racing car, a once in a lifetime experience.
A karting division is now open at the Portimão Circuit and boasts three tracks that can operate simultaneously. They even cater for the small youngsters: children from 3 to 6 years old can have a go at this fun sport on their own special track.
Karting Almancil is another famous go-karting venue, the first of its kind in Portugal, is in Almancil in central Algarve. The main track is a replica of the Jacarepaguá Formula 1 circuit in Brazil and was launched by former Formula 1 champ Ayrton Senna.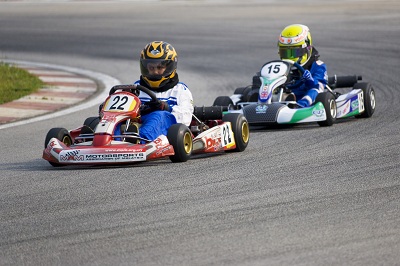 The complex caters for all ages:
Karting for 7 – 12 year olds on their own junior track.

Adults have two tracks to choose from: one for 390cc karts one for 20cc karts.

A mini F1 track for 3 – 6 year olds with mini electric cars.
There are many more adventures to be had at Almancil Karting with bungee trampolines, buggy safaris and a mechanical bull from the rodeo as well as motor boating for 3 to 6 year olds on their own miniature lake.
Either of these locations is well worth a visit, the whole family will have fun!
Information provided by www.meravista.com: your best online resource for property for sale in the Algarve
Article provided by Meravista.com
Meravista is the world's largest property portal devoted exclusively to the Algarve. It brings visitors the latest state-of-the art search technology, making it easy to find their perfect property in the Algarve.
View maps, listings and property details at the same time
Over 300 standardised property details
Compare properties side by side
Save your favourite properties and searches