There is nothing to compare to the sheer joy of sitting astride a fine horse and feeling at one with the world. Horse riding, pony trekking, dressage or hacking are all available in the Algarve and, bearing in mind the 3,000 hours of sunshine the Algarve averages each year; whichever method of riding you prefer, it should be glorious.
Riding schools and centres stretch the length of the Algarve coast and up into the hills above. Gallops along the golden sands of the beaches or a hack across the incredibly beautiful hills are both exhilarating experiences.
To find out more, see some of the centres below going from West to East:
1.    The Holistic Riding Centre – Monte Velho, Aljezur
2.    Tiffany's Riding Centre – between Espiche and Almádena, Lagos
3.    Quinta Paraiso Alto – Bensafrim near Lagos
4.    Horse Shoe Ranch - Mexilhoeira Grande mountains, near Portimão
5.    Vale de Ferro – Mexilhoeira
6.    The Stables - Vale Navio, 151H, Albufeira
7.    Country Riding Centre - Silves
8.    Monte de Ribeira - Loule
9.    Pinetrees Riding Centre - Between Quinta do Lago/Vale de Lobo
The Holistic Riding Centre
Monte Velho, Aljezur on the South West coast of the Algarve, is home to this riding centre with a difference. Using a holistic approach to both riding and interacting with horses; they offer rides along beautiful trails, lessons, courses and workshops, as well as accommodation for holidays. Beginners through to expert riders, all are welcomed. There are trail rides, moonlight rides and even honeymoon rides.
Programmes include: Fear free learning and Relationship Training, (re)connecting with your Inner Center, general respect and responsible horse treatment, holistic horsemanship and body language as means of communication.  German, English and Portuguese are all spoken.
For all enquiries email: [email protected] or go to www.montevelhoecoresort.com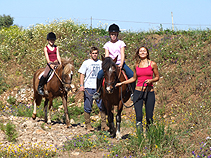 Tiffany's Riding Centre
Based near Lagos, Tiffany's offer a variety of rides, all led by a qualified guide. Lessons for beginners are available with Tiffany herself doing the teaching. Rides are from 1 hour through the countryside to an all day ride which includes a picnic in the National Forest. Children from 4 thru to 12 can have a twenty minute ride round the farm being led by a fully qualified teacher. Prices start at €15 for 20 minutes for children and go up to €140 for a 5 hour trek with a champagne break during the ride.
Quinta Paraiso Alto (Centro Hipico QPA)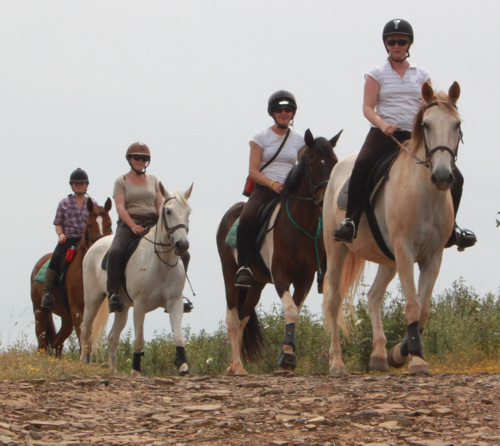 Is based in Bensafrim near Lagos and established since 1992. QPA has a Saturday Club for younger riders as well as pony riding, lessons for all ages and day rides.
Our horses are suitable for all standards: beginners will enjoy a quiet hack through our rivers and valleys and experienced riders will love the feeling of freedom as we gallop up one of the many hills. We only take out small groups and you will be looked after by one of our experienced guides and/or instructors. Prices start from 20 Euros per hour for adults.
Riding holidays for small parties are also available; offering a full weeks riding, a pool for the end of the days ride or for non riders to sunbathe.The stable also has livery services and can take care of your horse whilst you go on holiday. [email protected]
Horse Shoe Ranch

Providing holidays on a 12 hectare ranch, the Horse Shoe Ranch is located in Mexilhoeira Grande near to Portimão, based in the Monchique mountains with fantastic scenery. Accommodation consists of 4 apartments for 2 persons each overlooking the grazing paddock. Meals are served in the kitchen, which is available for guests use night or day as are the drinks fridges.
A jeep safari, a boat trip from Portimao, a night out at the "Round Up Saloon" in Carvoeiro or even a day at the beach can all be arranged if you want a break from riding horses. The prime concern at all times is for their horses and so the maximum weight for riders is 90kg.
Prices vary for non riders, beginners and experienced riders and the second week has a cheaper rate. For more information go to: [email protected]
Vale de Ferro
A great holiday destination for residents and tourists like, Vale Ferro holidays are designed to give the most for you and your family by dividing riding with other opportunities. Situated in Mexhiloeira Grande, between Lagos and Portimão, they offer both country and beach riding. They also have a Dressage programme, using only pure bred Lusitano stallions for the more experienced rider.
Accommodation is available in suites in the main building or single cottages nestled in the grounds. Breakfast, lunch and dinner are available. There is a swimming pool and garden walks. Prices vary according to programmes chosen, for more information: [email protected]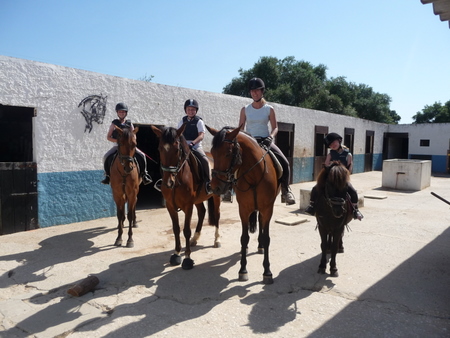 Albufeira Riding Centre (The Stables)
The Stables are in Vale Navio, Albufeira and are run by Georgie, an English lady who has great experience with horses and beginners. Lessons are given for all ages. Children can take a half hour ride with a lead rein for as little as 15 Euros. Georgie offers one or two hours hacking in the countryside with an experienced rider for €25 or for €40 you can take the Ride and Dine (in a local Portuguese restaurant) for €55. Contact: [email protected]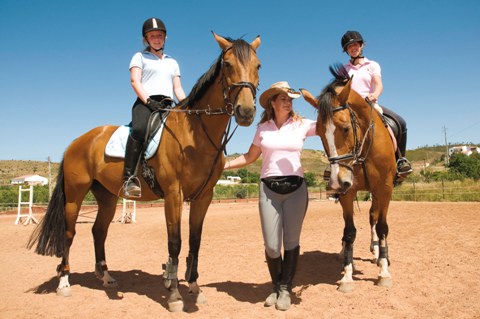 Country Riding Centre
Set in 16,000 square meters of land in Silves, boasting 2 huge stables, tack rooms, paddock areas with field shelters, a large riding arena measuring 40m by 70m, a smaller 20m x 40m arena, and a 16m diameter round pen for lunging, this is a very large centre indeed. On offer are hacks, gallops, lessons in riding, show jumping and dressage for all age groups. There is also a membership scheme for regular riders which will give you a 25% discount on hacks, as well as €5 discount on private lessons. A full livery service is on offer for anyone bringing their horse(s) to the Algarve or residents who just don't have the space or maybe the time to give their horse the perfect home. [email protected]
Monte Da Ribeira
These stables are based in the hills just above Loulé. Monte da Ribeira offers riding lessons catering from complete beginners to training in jumping and dressage; with happy and healthy horses and ponies in a friendly and confidence inspiring setting. There are also hacks through the fabulous countryside surrounding the stables; Riding Holidays at Monte da Ribeira are fully catered and all inclusive, suitable for beginners and experienced riders alike. All Riding Holidays are tailored to suit the individual's requirements, lasting from 2 to 7 days. The Saturday children's pony club will be starting up again in February of 2014. Full livery services are also on offer at very reasonable rates with experienced, qualified staff. [email protected]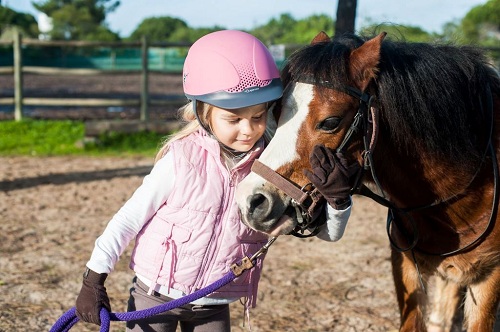 Pinetrees Riding Centre
Located in the Golden Triangle, south of Almancil, between Quinta do Lago and Vale do Lobo, this British-run ABRS approved centre offers quality tuition whether a nervous novice, a disabled rider, or experienced riders wanting to ride a Lusitano. Rides out go through the pine forests of the Ria Formosa Nature Reserve and in Ancão beach area. Lovely ponies for children and the Pony Club gives parents 5 hours of peace and quiet - just enough time to view a few properties!
Owner Bev Gibbons is happy to talk to those considering bringing their horse to the Algarve or how to go about buying one here.  www.pinetreesridingcentre.com
 Whether you like hacking through the hills or a gallop along the beach; if you want or need lessons to ride a horse or even to stable your horse, you can't go far wrong with these excellent riding centres.Take this opportunity to get a different perspective of the joys in the Algarve.
Information provided by www.meravista.com: your best online resource for property for sale in the Algarve
Article provided by Meravista.com
Meravista is the world's largest property portal devoted exclusively to the Algarve. It brings visitors the latest state-of-the art search technology, making it easy to find their perfect property in the Algarve.
View maps, listings and property details at the same time
Over 300 standardised property details
Compare properties side by side
Save your favourite properties and searches