By Sun's Dragon
It's hard to believe that October is upon us already, after a scorching start to summer it's quite a relief to have balmy days back once more. So let's see what we can expect during this wonderful month of autumn. It's going to be busy at the start of the month so get yourselves ready but to make things a little easier for you to choose your event – I'll try and put them into groups!
Sport

Now this is new to the Algarve: Bubble Football!  It looks like a lot of fun and I'm sure the whole family will want to join in.
On 3rd October at the Parque Municipal de Loulé the first matches for the Algarve Cup will take place.
The programme starts at 10am and in between games there'll be interactive demonstrations of the GNR K9's, street food, SUP, fitness demos and puppy play, all of which should be highly entertaining. See the video and have a giggle, then sign up and have a ball......  If you want more information or to register your own team, just call 919 248 268 or check the Algarve Bubble Football website.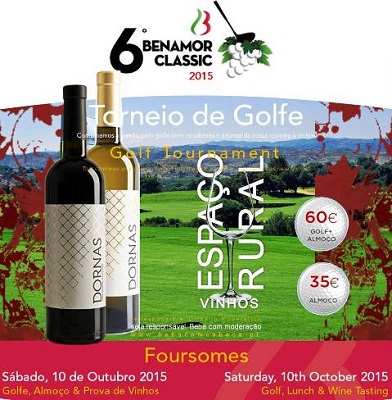 Benamor Golf Club, near Tavira, is holding the 8th round of its 6th Annual Amateur Classic Tournament on the 10th October.
The golf format is 'Foursomes' (teams of 2), the competition is open to everyone with maximum valid handicaps of 28 for men and 36 for ladies.
The cost for the tournament and lunch is €60 and for lunch only (guests) €35. The event brings together golf, food, wines and art, so it's not just for golfers!
Register on the Benamor Golf website or call 281 320 880 for more information.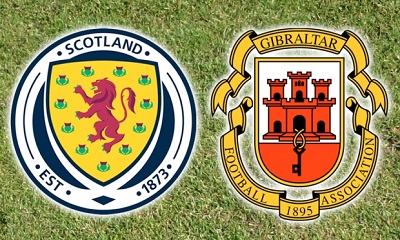 With Ireland's resounding win against Gibraltar last month I expect the Gibraltarians match against Scotland on the 11th October will be played hard for a win this time. It's all happening at the Algarve Stadium and for further information you can call 289 893 200.
Just be aware, we can expect the tartan army to invade us that weekend!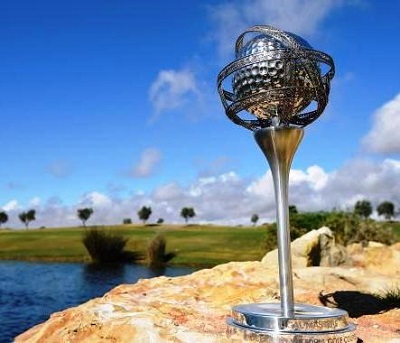 From the 15th to the 18th October, the 2015 Portuguese Masters will be played once more on the prestigious Victoria Golf Course in Vilamoura.
This golf course is an 18-hole, par 72 championship layout and provides an unforgettable experience for all who play there. Opened in 2004, the course has played host to the Portugal Masters since 2007.
Ticket information: Under 16's will be admitted FOC when accompanied by an adult.
Wednesday practice day €15
Thursday thru Sunday €25 per day
Season ticket for all days €60
You can click here for discounted tickets - subject to availability. Parking will be free of charge.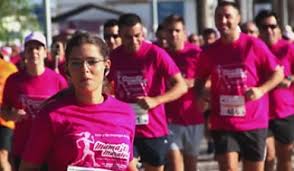 Don't miss the Mamamaratona this year! Said to be the biggest charity event in the south of Portugal, Portimão's Mamamaratona is a 10 km mini marathon or a 21 km half marathon for runners, or an 8km walk - to raise awareness for breast cancer and money for Casa Flor das Dunas, a temporary housing hostel for those far from home while having cancer treatments. It takes place on 11th October from 8am. 
In addition to the walk marathons, there will be free cholesterol, glycemia and blood pressure exams, competitions and raffles, warm up and cool down exercises plus live music to entertain everyone.  Register as an individual or bring a team. You can pre-register at various locations.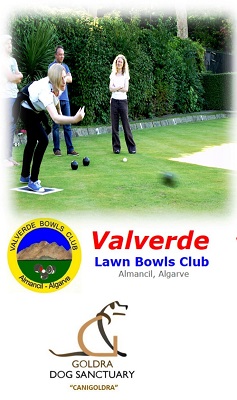 Another, perhaps more sedate sporting event, is the Charity Bowls Match on Sunday 11th October at the Valverde Lawn Bowls club in Almancil.
In aid of the Goldra Dog Sanctuary, the group are looking for experienced Bowls players to compete against the Valverde team. It costs €30 to play, including lunch, or just €20 if you'd like to join the lunch only. It's three courses and includes wine, coffee and liqueurs. 
Contact Sue Ward for more information and to book.
Last but not least is the Algarve Classic Festival of historic racing cars being held for the 7th consecutive year at the Autódromo Internacional do Algarve in Portimão.
Taking place on the 24th and 25th October, it's the largest and most important event for historic cars in the south of Europe. In 2014, a new cycle began and an outstanding meeting of 300 racing cars and 500 Drivers from 23 countries travelled to the Algarve.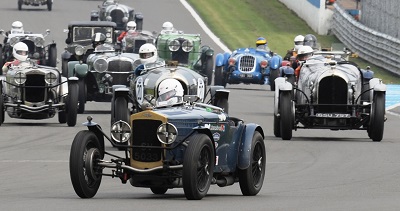 Iberian Historic Endurance will remain the "local" race of the event. In 2014, there was a full grid, with 50 historic cars providing a great show.
A similar grid is expected for this year, with local drivers mixing with several drivers from the north of Europe. Visit the Algarve Classic Festival web page for more information.
Wine lovers will love this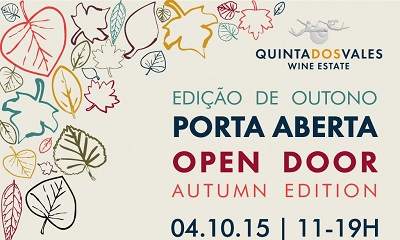 Quinta dos Vales, located in Estõmbar, is holding an Open Door Event on the 4th October. Not only will you be able to view this beautiful estate but you may taste the Quinta's wines for free! 
Quinta dos Vales is more than just a wine estate, it's also an amazing outdoor art gallery and it offers a range of accommodation too. If you haven't visited before, now is your chance to take them up on this wonderful offer.
For full details visit the Quinta dos Vales event  on Facebook or call 282 431 036.
Of course you can always read all about this fascinating estate on in our earlier blog feature Experience Indeed.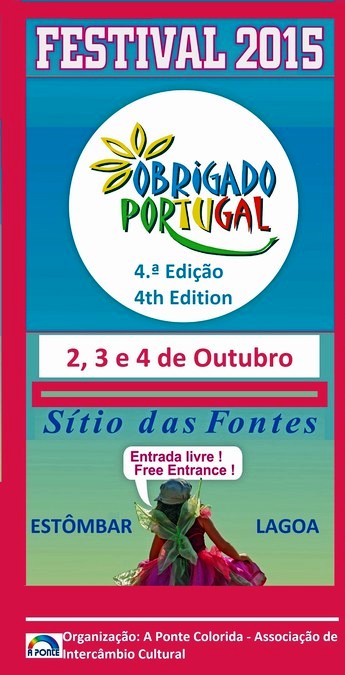 Music, theatre and dancing
This next event incorporates all of the above and much more. Obrigado Portugal is a tribute to cultural exchange, where people from all nationalities gather together to thank our Portuguese hosts for their welcoming attitude to us estrangeiros (foreigners) in their beautiful country.
Taking place from the 2nd to the 4th October in the magical setting of Sítio das Fontes, near Estômbar in the county of Lagoa, there'll be a happy get-together with a lot of music, theatre, arts, games, food and surprises.
Everybody is welcome and there's no entry fee, so grab the kids, pack a picnic, and head off for a fantastic family weekend where even well-trained dogs are welcome!
More information is available on the Obrigado Portugal website, and you can find out more about the beautiful Sítio das Fontes in our info section.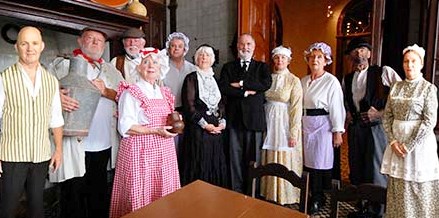 The Angels Theatre Group are famous for their marvellous productions for charitable causes and they have now raised more than €45,000 for various charities here in the Algarve.
They have been very busy once again to bring us some more great entertainment: this time they are performing a musical revue "Upstairs Downstairs". 
Taking place at the São Brás museum on the 2nd and 3rd October you will have to make your booking quickly as they have already sold out for Saturday the 3rd!  Call 915 237 487 for tickets and check their website for more info.
Lagoa will be holding its second guitar festival with concerts being held every Sunday of the month until 31st October. Tickets cost €6 and can be bought at the São José convent or at the venue on the day, and the music begins at 6pm. Master classes are €20 and include admission to the following day's concert.
The full programme is available online at the Festival Guitarra Lagoa page.

FLIC (Funds for Locally Identified Causes), does not give cash: instead they identify what is needed and where it's needed, and then FLIC raises money to buy the items to fill the need.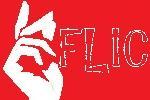 On 3rd October they are holding a Harvest Festival Dance at Amorosa Sociedade in São Bartolomeu de Messines in Silves county, to support those in need in the community. Tickets will cost €12 for dinner and dancing with live music, or €3 after 9.30pm for the dance only.  You can call 919 701 777 to find out all about it.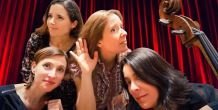 Vale do Lobo brings a musical bouquet of classical performances to the stage during the upcoming Class'Ic concert taking place on 17th October 2015 in the Vale do Lobo Auditorium.
Soprano Carla Pontes will be joined by Uta Kerner on violin, Sunita Mamtani on cello and Cristiana Silva on piano, for a performance featuring classic pieces from Délibes, Chapi, Puccini, Léhar, Gershwin, Verdi, Piazzola and Strauss.
To find the costs and timings you can visit the Vale de Lobo website or call  289 353 322.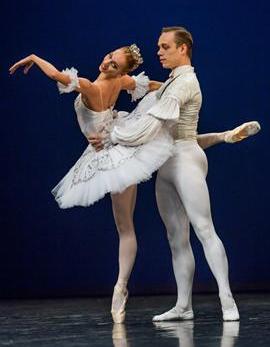 How many of you recall those excellent 'Talking Heads' monologues, brilliantly written by Alan Bennett and shown on television in the UK in the 80's and 90's? The series justifiably won many awards and now the Algarveans Theatre Group are performing four of the original plays.
Taking place at the beautifully renovated Teatro Gregório Mascarenhas in Silves, from the 27th to the 29th October at a cost of €12 for a ticket, this is a 'don't miss' night out. Performances start at 7.45pm. For more information and to book tickets, the Algarveans website has all the details.
On the 10th October, enjoy the Ballet at Teatro das Figuras in Faro: The Algarve Dance Company is celebrating its 11th birthday with a 90 minute performance featuring excerpts of classical and contemporary repertoire. Performance starts at 9.30pm and tickets cost €15. More information is available on the Teatro das Figuras website.
Birds of a feather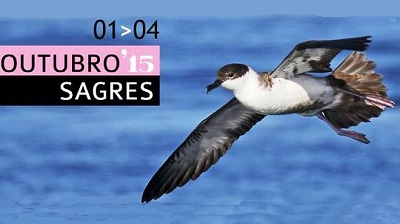 If you want to see birds flocking together then Sagres is the place to be from the 1st to the 4th October when their annual Bird Festival is full on. Visit the Sagres Bird Watching website for the full programme.
However, if you just want to go and peer through your binoculars at some of these spectacular sightings you are free to do so at any time. Timings for the festival are from 9am on the 1st October until 4pm on the 4th.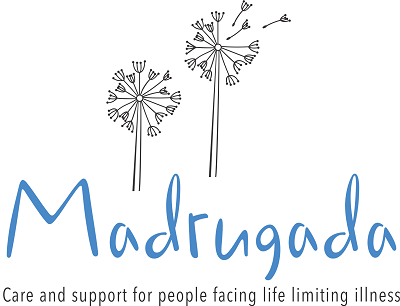 And there's more!
Madrugada Charity Race Night at Boavista Golf Club in Lagos takes place on the 1st October. Starting at 7pm, this promises to be a lot of fun with all the proceeds going to the Madrugada Charity whose goal is to help those with life-limiting illnesses.
We all age and many of us need the kind of help and support that Madrugada provides, so get down there and have some fun and support these wonderful people!  For more information: tel:  282 761 365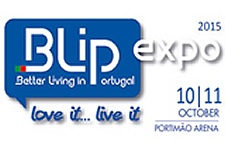 BLiP, the region's largest exhibition for businesses to showcase their products and services to property owners and residents, will take place at the purpose-built Portimão Arena on Saturday 10th and Sunday 11th of October. This is the ideal opportunity for a wide range of providers and users to meet each other in one location. 
Organised by AFPOP, the association of foreign residents, this year's effort has all the indications that it will be even better than ever, with more exhibitors and an even wider selection of goods and services on offer. Furthermore a dedicated, professional child care team will be on hand all weekend to look after the younger visitors to the event. Opening hours are Saturday 10am until 6pm and Sunday 11am until 5pm: entry is free and so is the parking.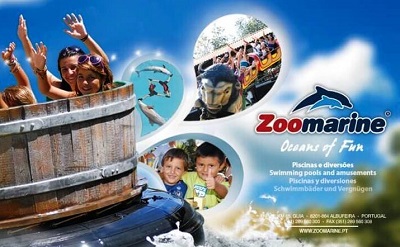 Good news for residents of the Algarve: Zoomarine, the water theme park based in Guia, Albufeira, is offering half price tickets to all those resident in the Algarve. And what's more, you can take a non-resident friend along too!
The offer is valid from 15th September 2015 until 31st October 2015. Call 289 560 300 for more information
FIESA sand sculptures at Pêra will be closing their doors on the 20th October so if you haven't been to see these magnificent carvings, make sure you get there before they close down for the winter.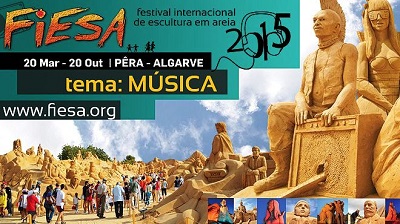 The Fairs
I've not been able to find out much about the following three fairs – but they are advertised as annual events. The Alfambras Fair is scheduled each year for the 1st Saturday in October in Aljezur. 
The Monchique Annual Fair is scheduled for the last weekend in October and so is the Feira de Perdiz (Partridge Fair) in Alcoutim - I recommend you check with your local Junta de Fregusia (parish council) for more information on these and other events and festivals in your area.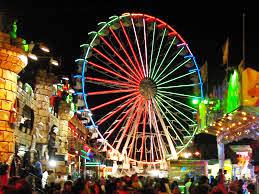 Feira de Santa Iria takes place in Faro old town from 15th –to the 25th October this year.  Dating back to at least 1596, this is one of the most popular and well attended fairs of the region. This is definitely a night out for the whole family, with all the traditional fairground rides, blaring music, flashing lights and mounds of candy floss and sweets for the kids.
There's a food court where you may dine, snack or take home regional produce. An indoor market selling trinkets, clothing and accessories is also displayed to tempt you. The atmosphere is electric and everybody is in holiday mode.
Opening times are Monday to Thursday: 16:00 to 24:00, Friday and Saturday: 15:00 to 01:00 and Sunday: 15:00 to 24:00.
Don't miss it!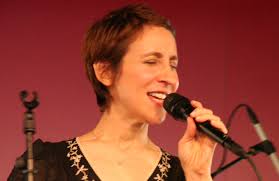 If you're a fan of jazz, pop along to the Teatro das Figuras in Faro on the 31st October and enjoy the return of world-renowned jazz singer Stacey Kent in concert.
Tickets from €20, performance starts at  9.30pm.  More information is available on the Teatro das Figuras website.
Halloween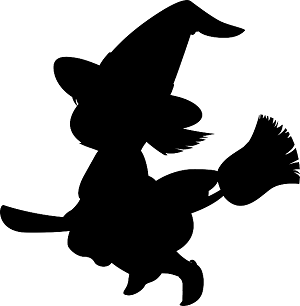 And this is how October ends in the Algarve – with parties! Check your local bars, cafes and Juntas to see what is happening, but wherever it is – you'll need a ghostly costume!
Of course there are far more events taking place in the Algarve this month - too many to mention here! But a quick visit to your local Junta de Freguesia will soon bring you up to speed of what's going on in your neck of the woods.
And, if you visit our information section you can find out even more about the Algarve and what's on offer here. Just about every hobby in existence is catered for and there are loads of things to do and see that cost nothing: you can read about some free activities in one of our earlier blogs 'No-charge Algarve'.
See you next month!
Brought to you by Meravista.com – the place where smart people search for Algarve property for sale. Contact Meravista.com