by Almonds & Oranges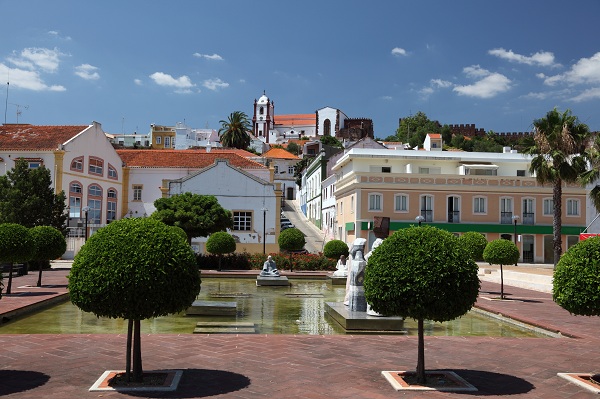 Did you know?
On a country road, a few kilometres East of Silves town, you can easily miss the quaint O Alambique Restaurant. But this little gem in the village of Poço Barreto, was where UK DJ Chris Evans and his golf-pro wife Natasha Shishmanian hosted their post-wedding party, an event which was attended by Chris' ex, Billie Piper. A few other celebrities have been spotted dining here too.
Silves is the ideal location to buy
Silves is without doubt one of the most interesting and charismatic places in the Algarve. The stunning sight that welcomes you as you cross the Arade River into the town is a constant reminder that Silves is steeped in history. The whitewashed walls of the gothic cathedral are a striking contrast to the sandstone castle that rises up above the town's labyrinth of cobbled streets and ornate chimneys.
In the 11th century Silves was dubbed the capital of the Algarve and was recognised as a centre of culture, home to poets, chroniclers and lawmakers. Today it is a popular holiday destination and home to many Portuguese and expats from across the world.
Silves offers easy access to transport networks, plus a perfect balance of history, culture, tranquillity and modern living to those seeking a holiday property or a permanent home in the sun.
A wide range of properties
Properties for sale in Silves range from new apartments and town houses, to old-style terraced homes. The surrounding sweep of hills is also peppered with a tasteful blend of traditional and new homes set against a green backdrop of orange and lemon groves, and almond, carob and olive trees.
Drive out of Silves town into the hills towards Messines on the N124, or go west on the road to Portimão and you will pass several hamlets and small villages set in a landscape of rough countryside. A mix of properties can be found for sale in these areas: typical Algarvean cottages, traditional Portuguese homes, ruins for development, renovated houses and new hi-tech villas, many offering four or five bedrooms, a pool, a large plot of land and spectacular views across the hills or to the coast.
Some perks of owning property in Silves:
Faro Airport is just 40 minutes' drive away and is served by several low-cost airlines
historical sites and places of interest, such as Silves Castle, the cathedral and the town's archaeological museum
renowned restaurants and live music venues
traditional markets,

supermarkets

, English-speaking banks, pharmacies, local health centres and other amenities
riverside municipal swimming pool in Silves town with a fenced in play area for children
some of Portugal's best golf courses and beaches within easy reach
access to excellent sports facilities, such as the

Autódromo Internacional do Algarve

in Portimão, which hosts a varied programme of spectator events
Aqua, a state-of-the-art shopping complex in nearby Portimão
plenty of

entertainment for the kids

including the Slide and Splash waterpark nearby in Lagoa, Crazy World Zoo in Algoz and the renowned Zoomarine centre close by in

Albufeira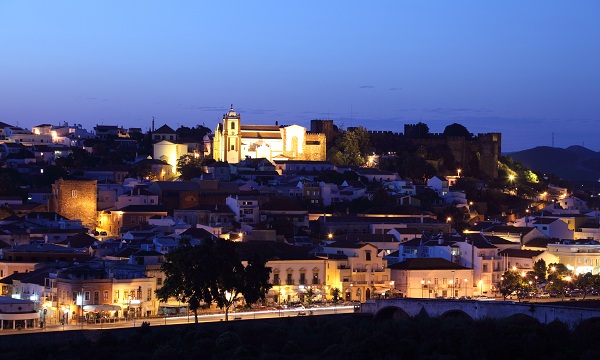 Cuisine and culture in Silves
If you enjoy dining out, you won't be disappointed. Aside from the many cafes and bars, Silves is home to Rui Marisqueira, one of the most famous seafood restaurants in the Algarve. Or you may prefer the multi-cultural menu offered by Café Inglês. Nestled beneath the walls of Silves Castle, Café Inglês' excellent cuisine and magical atmosphere has made it a popular meeting place for live music and art.
Silves also plays host to fairs and festivals throughout the year, including the Medieval Festival which takes place each August to celebrate the town's history. During festival week, the centre of Silves is transformed into a vibrant hub of sparkling stalls, street theatre and traditional food.
The hills around Silves are a haven for ramblers and nature lovers. Nearby Barragem do Arade dam is well worth a visit, or you may be tempted to try out some of the Algarve's best beaches and golf courses, which are again, all within an easy drive of the town.
Traditional market and superstore
Fresh fish, bread and seasonal fruit and vegetables can be bought at the covered market in the town and, once a week on Saturdays, the market spills out onto the streets with colourful stalls of local produce and goods for the home.
The Continente superstore on the edge of town is ideal for the weekly shop. Popular with both Portuguese and expats, it features well-stocked fresh meat and fish counters, an in-store bakery and just about every other provision you may need, all at reasonable prices.
Start your Silves property search here
Whether you're seeking a traditional rustic farmhouse or a modern family villa with a pool, given the diverse array of properties for sale in and around Silves, it is more than likely that you'll find a house that meets all your needs.
Let Meravista help find that ideal Silves property.
Article provided by Meravista.com
Meravista is the world's largest property portal devoted exclusively to the Algarve. It brings visitors the latest state-of-the art search technology, making it easy to find their perfect property in the Algarve.
View maps, listings and property details at the same time
Over 300 standardised property details
Compare properties side by side
Save your favourite properties and searches