Click here first to search for Alcoutim property for sale...

Alcoutim is one of the most unspoilt corners of the Algarve tucked away in the hilly northeastern countryside bordering Spain. With just over 3,000 residents, it has the honour of being the least densely populated municipality in Portugal.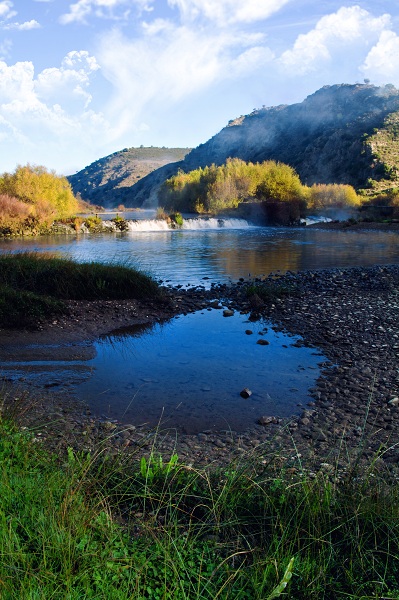 As such it is an idyllic location for anyone seeking a little something less built-up and commercialised than many of the Algarve's coastal towns. Indeed, thanks to the area's tranquility and authentic features, property in Alcoutim is likely to be a hit among nature lovers, young families and older generations.
In terms of value for money, your budget will stretch further in Alcoutim with its villas, cottages and townhouses priced more accessibly than elsewhere in the Algarve, even though it's just a short drive away.
Alcoutim Town
The town of Alcoutim is a total gem located on the shore of Guadiana River, overlooking its Spanish neighbour, Sanlúcar de Guadiana village. Perched on a hillside, its cobbled streets wind up and down, many leading to the riverside promenade which is lined with cheerful cafes and romantic restaurants.
When not tucking into a hearty Algarvean meal, residents of Alcoutim have the choice of exploring an array of nature trails which really come to life in spring when the flowers bloom. Alternatively, you can hop on one of the boats which chug along Guadiana revealing the true beauty of the area along the way.
It's certainly worth owning a car in Alcoutim as road trips are another excellent way to explore the area and its quaint hamlets.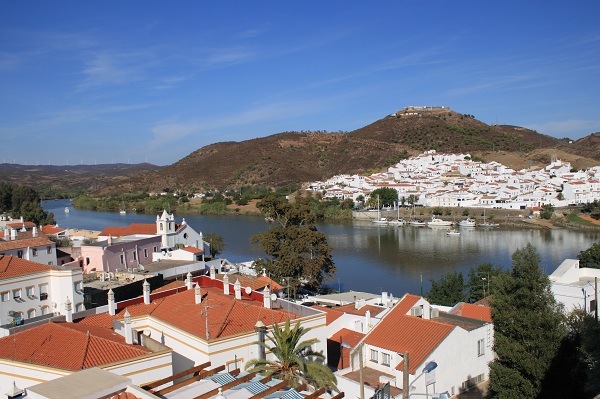 Traditional Alcoutim villa
s, 
cottages and farm houses dot the countryside, many with gardens and ample space for your own vegetable 
patch.
There are also a number of modern developments in the area with amenities such as communal swimming pools. Or you can look into buying a plot of land for building your own home.
Keen on settling in the town close to shops and restaurants? Consider the townhouses for sale in Alcoutim.
Article provided by Meravista.com
Meravista is the world's largest property portal devoted exclusively to the Algarve. It brings visitors the latest state-of-the art search technology, making it easy to find their perfect property in the Algarve.
View maps, listings and property details at the same time
Over 300 standardised property details
Compare properties side by side
Save your favourite properties and searches