By Sun's Dragon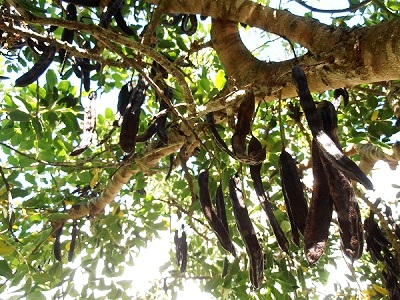 Mother Nature is at work in the Algarve
Local produce is abundant all year round in this region, and this time of year, despite the current drought, is no different. The carob pickers are out in full force as I'm writing, and my dogs are having a whale of a time barking at the tick, tick, tick of the rods banging in the trees to knock down the carobs.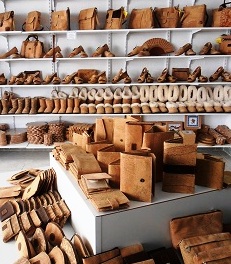 The cork trees are being harvested and what a wealth of products are now made from this wonderfully durable material. It certainly is high fashion nowadays!
Figs are ripening just nicely right now, although my crop is smaller than in previous years, this maybe due to the lack of rain this year?
So whilst Mother Nature is busy in the background, let's take a look at what's happening around the Algarve in September.
Kids of all ages
There is a wealth of exciting stuff for kids to do in the Algarve, from go-karting to watersports, to drama groups, water parks and much more. You can find out more about ongoing kids activities in our information section, but in the meantime here are some special events going on right now.
Pirate Bay is an acrobatic show which is performed at Zoomarine throughout the summer season. This fantastic show transports visitors into a fantasy world of pirates and is packed with exciting stunts - guaranteed to entertain the whole family. For more information just call 289 560 300.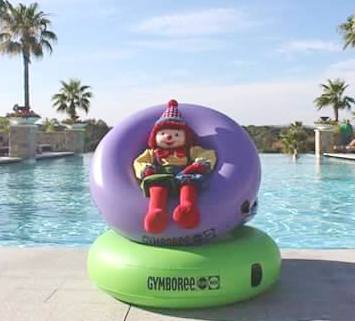 Take your kids to enjoy the Gymboree music and play classes at the Conrad Algarve hotel in Quinta de Lago. Gymboree famously promotes healthy development of young children's physical, intellectual and social skills, in a play environment with their parents.
The cost is €15 per session or residents can buy discounted monthly passes. Check out the Gymboree Loulé Facebook page for more details, or call the Conrad hotel: 289 350 700.
Kids of all ages love karting and with 400 meters of fast track, including some wicked corners, the Hot Wheels Raceway Indoor Karting could be just the place you're looking for. Located at the marina in Albufeira, the indoor karting track is perfect for some family fun. Open every day from 11am to 9pm, find out more on the Hot Wheels website.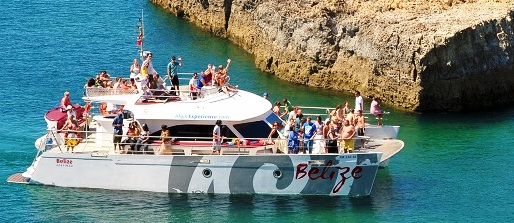 Staying within the Albufeira Marina, if you're looking for a boat trip along the beautiful Algarve coast, you could check out Algar Experience. There are some great cruises on offer in stylish catamarans.
The meeting and departure point for the boat trips is the Belize Sports Bar and Café on the marina.
You can also check out other boating and social options at the Algarve's popular marinas all along the coast.
So, there we have just a few of the daily events that should please everyone, but now we're headed to the busiest weekend of the month, hold onto your hats!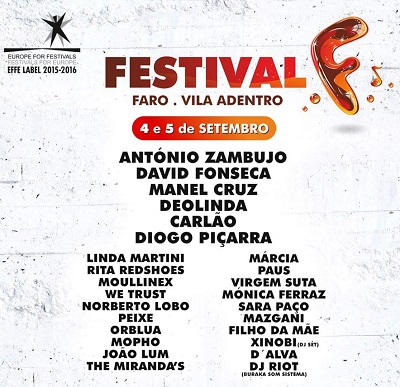 Music, Music, Music!
Festival F in Faro
On the 4th and 5th September more than 24 national acts will appear on one of six stages at Festival F in the Old Town of Faro.
Entertainers include Antonio Zambujo, David Fonseca, Deolinda and Carlão, and many more. There'll be art exhibitions, craft, film, stand-up comedy and street entertainment as well as some amazing music.
This is the Algarve so of course there will be food and drink available too. More information can be found on the Teatro Das Figuras website, while Festival F tickets can be purchased online too.
Ticket prices are €12 for one day or €20 for both days. If you buy at the gate, day tickets are €13. 
Fifth Tour of the XXI Orchestra at Teatro das Figuras

Taking place in Faro on the 3rd September at 9.30pm, the Orquestra XXI will be bringing together Portuguese musicians living abroad for an Algarve debut performance. The 90 minute musical feast features the 2014 'Young Musician of the Year' – Clarinettist Horácio Ferreira - and includes Brahms' first sonata for clarinet and piano, and Tchaikovsky's 5th Symphony. The performance is conducted by L. Berio.
Tickets cost €10 – more details can be found on the Teatro das Figuras website.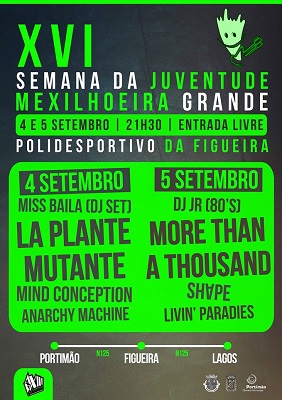 The XVI Youth Week of Mexilhoeira-Grande
As part of World Youth Day the Portimão municipality supports Youth Week - Semana da Juventude. The celebration promises to be a great event!
Taking place on the 4th and 5th of September at Mexilhoeira Grande in Portimão, there'll be two evenings of amazing music featuring DJs Miss Baila and DJ JR amongst others.
Starting at 9.30pm with free entry you can't go wrong can you?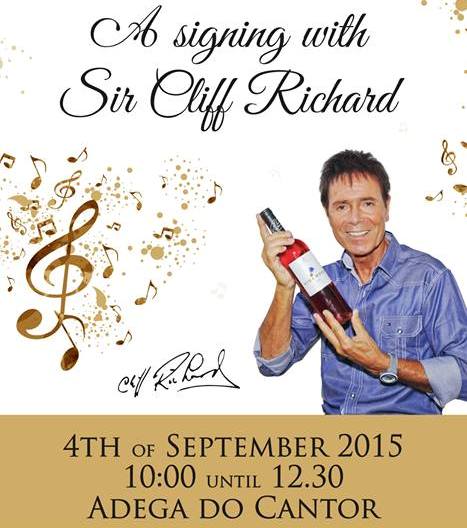 Wine Tasting with Sir Cliff at Adega do Cantor
This next event is not a musical one but the owner is one of the most famous singers in the world! Yes, Sir Cliff Richard and his partners are inviting you to visit his famous winery Adega do Cantor based near Guia.
On Friday 4th September from 10am until 12.30pm Sir Cliff is offering you the opportunity to buy a box set of 2014 Vida Nova Rosé. A commemorative Vida Nova card, signed by Sir Cliff himself, is included plus there'll be a photographer on hand, so you may get a commemorative snap too!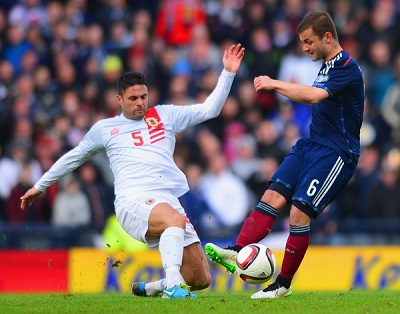 Footie for the fans
As the home ground for the Gibraltar team, the gigantic Algarve Stadium is at last being put to good use and will be hosting several matches in the qualifying stages for Euro 2016. Make a date in your diaries to see Gibraltar playing Ireland on 4th September, and against Scotland on 11th October.
Call 289 893 200 for further information, but do be aware we are about to be invaded by the Celts!
Well I did warn you that the first weekend of September was going to be a busy one didn't I? But hold on, what about the rest of the month?
It's all about the dogs, about the dogs, about the dogs…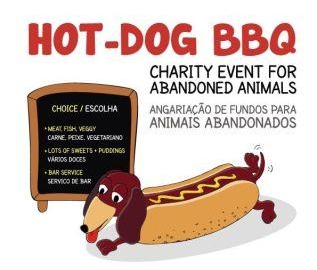 Hot Dog! and cool cats….
Every year the Amigos do Museu (Friends of the Museum) in São Brás hold a Hot Dog BBQ to raise funds for 2nd Hand 4-footers, a rescue association which helps stray cats and dogs in the area. This year the Hot Dog BBQ will be held on the 5th September from 7pm. All profits go to the animals for spaying and medical treatments.
Please book in advance by calling the Amigos office on 966 329 073. Tickets cost €17 for adults and €10 for children. There'll be live music and a raffle, so gather the family together for a fun night out, and help those little kitties and puppies at the same time. 
If you want to have a peep at those who have been adopted or are waiting for adoption, check out the 2nd hand 4-footers website. What a lovely bunch of doggies!
Goldra Charity Lunch
As everyone knows, The Goldra Dog Sanctuary does a wonderful job of helping so many abandoned and helpless animals and it's good to be able to contribute to their costs whilst enjoying a slap up lunch!
On to Saturday 12th September, Alan and Pat Camplin-Smith are hosting a gourmet three course lunch at Vivenda Brisa Sol, Torre, Armação de Pêra in aid of the Goldra Dog Sanctuary.  Starting from 1pm there'll be live music, entertainment and bar and the price is €20 per person. Check out the full details here. For more information and to book, please email Sue Ward.

If you fancy a bracing walk in the countryside then why not take a dog with you?  The Goldra Sanctuary are holding another special dog walk on the 26th September. You pay €10 per person and you get to take a lovely dog, waiting for adoption, on a nice ramble in the countryside around Goldra, followed by afternoon tea!  For more information download the flyer or contact Sue Ward.
Talking of slap up food, how about a knees up at this next outing being held at the prestigious Conrad Algarve Hotel?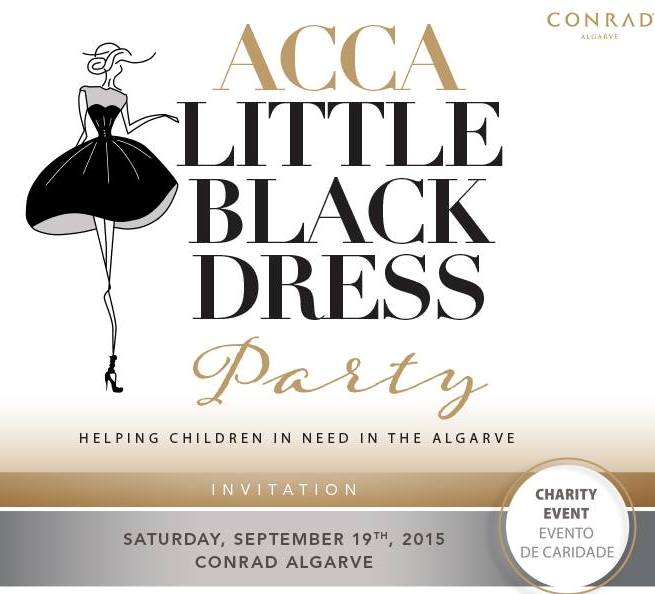 ACCA LIttle Black Dress party
ACCA, a very worthy charity which helps children in need in the Algarve, is throwing a party at the Conrad Algarve, on 19th September and you are invited. You can join for dinner, for the after party event, or both!
Dinner is at 7.30pm. Price: €95 per person, which includes a four-course dinner, drinks, the after party event concert and entertainment.
Or, if you can't make the dinner, join the after party event which kicks off at 10.30pm. Price: €45, which includes Sisters G concert and DJ entertainment, and a cash bar for drinks. Call 919 617 995 or 289 350 700 for all the details but do make sure you are booked before 16th September.
All that jazz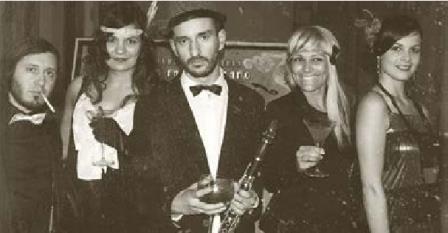 On Sunday 20th September come and dance the old fashioned way with the Ricky Foxtrott Sextet at the São Brás Museum. The Amigos do Museu presents a swinging concert of music from the first half of the 20th century.
The repertoire includes Rag-time, Foxtrot and Charleston to get your toes tapping. Or you can sit and listen to the Ballads and Blues so characteristic of this era.
During this concert the group will interpret timeless themes such as Maple Leaf Rag, Sweet Georgia Brown and many more. The show is at the São Brás Museum and starts at 5pm. Tickets cost €10 per each (Amigos €8)
The Alzheimer's Memory Walk / Passeio da Memória 2015
This year there will be no less than 18 Memory Walks taking place across Portugal to raise funds and awareness of this most insidious disease. Alzheimers and dementia rob a person of their memory, their personality and their ability to live independently, and make life very difficult indeed for their carers.

The first Memory Walks took place in Portugal in 2011 and since then this event has expanded as more and more people are becoming aware of its existence and want to show their support.
The walk in the Algarve 2015 is taking place on 20th September at 9 am at the Parque de Feiras e Exposições in Portimão. A small registration fee of €5 per person is asked for and everybody is welcome: young, old, in a pushchair or a wheelchair, it doesn't matter – you can even take the family dog!  For more information or to sign up online, check the website or you can send an email.
Oktoberfest at Vila Vita biergarten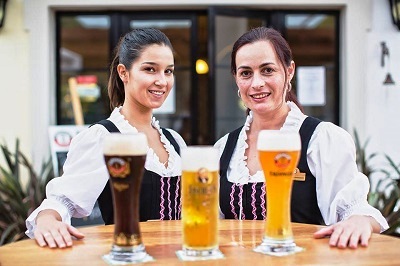 I can almost hear the "oompah, oompah" of the traditional Beer Songs blasting out whilst everyone toasts each other with the huge steins of beer that come with a real German Bierfest.  And that's just what's going down in Porches from 24th September to the 28th September. 
Ladies will be dressed in traditional German national costume dirndls whilst serving beer from Erdinger, one of Germany's most celebrated breweries. The menu will feature the 'Best of Bavaria' with traditional sausages and authentic accompaniments. There's a kiddies play area too - so call  282 381 177 to find out all about it.
The Biggest Coffee Morning in the World – Macmillan Cancer Support
We all know about The Biggest Coffee Morning in the World, the fantastic Macmillan Cancer Support fundraising campaign that happens every year in September, where people hold coffee mornings around the world in support of those marvellous Macmillan Nurses. Last year over £25 million was raised!
The Macmillan Coffee Morning 2015 is being held globally on 25th September. There will be events across the Algarve and if you ask around your local community you will no doubt find something near you!
If you're anywhere near Santa Barbara de Nexe, you can come and join the coffee morning at Julie's Taverna. From 11 am to 2pm, the local ladies will be laying on a fabulous spread of sandwiches, cakes, scones and other goodies, and of course, coffee!  There will be games and raffles and plenty of opportunity to meet some new people in your neighbourhood.  It costs €5 to join the coffee morning, and of course any other donations are welcome!
Motor racing and Motor Bikes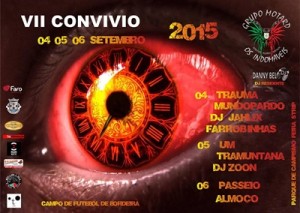 If you're into car racing then don't miss the 5th round of the Blancpain Sprint Series, taking place from the 4th to 6th September at the Autódromo Internacional do Algarve at Portimão.
The 7th Convivio Motard os Indomáveis is a Biker's festival held annually at Bordeira football field in the county of Faro.  The event kicks off on the 4th of September at 7pm and finishes in the afternoon of the 6th. Live music each night and lots of traditional Biker activities!
Traditional Festivals across the Algarve
Festival Pé Na Terra at Fuseta in the county of Olhão: from 3rd – 6th September between 10am and 10pm each day. The Pé Na Terra festival features over 40 workshops, different bands each day, and a large variety of dancing!
There will be a Festas Tradicionais (Traditional Festival) in Martim Longo in Alcoutim from the 4th to the 7th September, from 8am on the 4th to 02am on the 8th.  

A traditional festival in honour of Our Lady of the Conception, the town has planned a full agenda of local produce tastings, local craft markets and plenty of live music and dancing.
Still in Alcoutim, the 64th Festa de Alcoutim takes place from the 11th to the 13th of September, featuring live music acts and traditional Algarvean festival fun!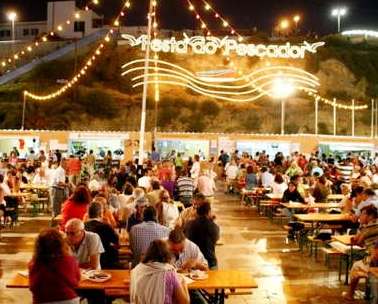 The 18th Festas do Pescadores (Fisherman's festival) takes place from the 4th to the 6th September in Albufeira. Come on down to the Fisherman's Beach (Praia dos Pescadores) and enjoy a traditional fish festival along with folkloric entertainment. The food fest starts at 6pm and ends at midnight.
On the 5th and 6th September from 4pm until late you can enjoy a traditional festival featuring local handicrafts, gastronomy, music and dancing in the town of Estômbar in Lagoa county.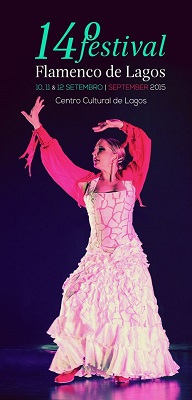 Some Spanish flavour comes to Lagos between the 10th and 12th September, with the 14th Festival Flamenco de Lagos. Shows start each evening at 9.30pm at the Centro Cultural de Lagos and tickets cost €10 per show, €25 for all three shows.
Of course there are many more things to do and see as well as so many more interesting places to visit and discover. But, it's virtually impossible to list them all in this small blog. Go to your local Junta de Freguesia (Parish Council) to find out what they have in store for you to enjoy in September in your local neighbourhood.
Better yet, check Meravista's information pages and find plenty of information about activities, sports and some unique places of interest all right here in the Algarve. I guarantee you will be amazed at just how much there is to do here in paradise.
You may just decide that this is the best place in the world to settle down and enjoy this wonderful lifestyle and climate (if you haven't already!)  If that happens (which it so often does) then check out Meravista's Algarve properties for sale and long term rent, and find your ideal property.
So, whatever you decide to do and wherever you decide to go, have fun and let me know what you liked best! I'll see you next month with some more interesting 'Things to do'.
Brought to you by Meravista.com – the place where smart people search for Algarve property for sale. Contact Meravista.com