Click here first to search for Olhao and Moncarapacho property for sale...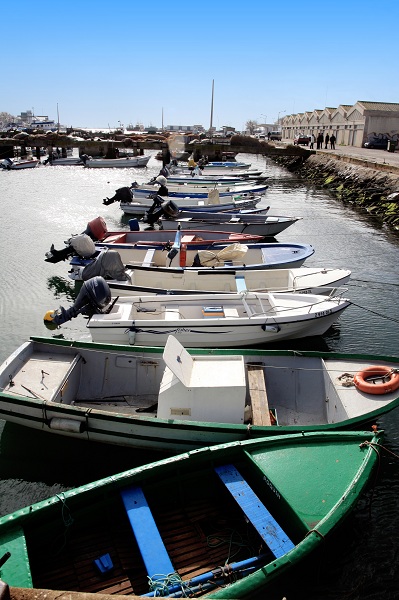 As the largest fishing port in the Algarve, Olhão is constantly on the move, making it an exciting town to call home. Of course, this also means fresh fish is always on the menu.
Anyone looking to purchase property in Olhão should ensure it has ample space for a barbecue. Grilled catch of the day is one of life's little luxuries that can become a daily treat in the Algarve.
Olhão's major role in the local fishing industry means there is space in town for not one but two market halls down by the waterfront where you can stock up on goodies like seafood, olives, cheese and fresh pastries.
The market building may be modern, but thanks to Olhão's historical ties with Africa, the rest of the town is dotted with Moorish architectural gems.
Many buildings, both residential and commercial are adorned with iron balconies, stonework and tiles. These line a series of public squares and Olhão's many picturesque cobbled streets.
Olhão is also famous for it's annual shellfish festival, held each year in August along the sea-front in the old town. 
Among the many activities you can indulge in in Olhão are fishing, sailing trips from the marina, diving and snorkelling along the coast and the series of sandspit islands lining it.
Those seeking contemporary creature comforts and an escape indoors will be pleased to hear Olhão is home to the air-conditioned Ria shopping centre and a cinema
Property hunters will find modestly priced Olhão townhouses and apartments for sale in central parts of the town. Most villas in Olhão are located  in suburban areas where there is ample space for gardens and swimming pools.
Find Olhão property on the map
Article provided by Meravista.com
Meravista is the world's largest property portal devoted exclusively to the Algarve. It brings visitors the latest state-of-the art search technology, making it easy to find their perfect property in the Algarve.
View maps, listings and property details at the same time
Over 300 standardised property details
Compare properties side by side
Save your favourite properties and searches