Meravista.com is reaching your potential clients!
Meravista.com is being recognised as being the largest dedicated property portal for Algarve property for sale and long-term rent, and offers the world's only map-based comprehensive Algarve property search.
   SOLD!
This is a word every agent and every home-owner likes to hear. And when you feature one of your listings as Meravista's Property of the Month, you greatly increase your chances of making that sale.
A Carvoeiro villa was listed on Meravista.com at the end of March. On 17th April it was featured as Meravista.com's Property of the Week. This promotion generated several viewings, and on 8th May, the Promissory Contract was signed. Find out more about this sale.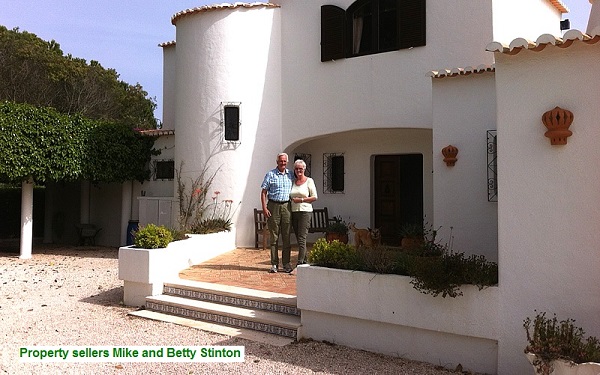 Property of the Month
A Property of the Month feature on Meravista.com includes:
Home page carousel feature at the top of the page - all languages

​

Home page Property of the Month feature - all languages

Property of the Month blog

Weekly Social Media promotion of the Property of the Month on Facebook, Twitter, Google+ and Pinterest

Facebook Cover photo for one week

Property of the Month blog published in the Algarve Daily News.
All this for just €190.
Book your Property of the Month now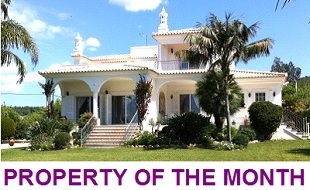 Quadruple your chances with a Home Page Take Over!
Take over all four of Meravista's Property of the Month slots and gain exposure for your agency, plus four properties, every week for four weeks.
Each featured property enjoys all of the above Property of the Month exposure PLUS each blog will mention your other three featured properties as well as emphasise your agency. The blog will include links to each of your four featured listings as well as links to your company profile page on Meravista.com.
A Home Page Takeover will bring your listings to thousands of new potential customers for only €495. That's a 40% saving on the regular price.
Book your Home page Takeover now

Meravista.com site traffic
During 2014 Meravista.com had over 100,000 unique visitors. In the first quarter of 2015 we have already exceeded that average with a 30% increase in session users and over 60% increase in unique page views.
Since February Meravista has seen a monthly average of over 13k sessions and over 50k page views by around 10k users. Our visitors are mainly from the UK and Portugal, but our users from across Europe is on the increase, particularly from France, since our launch of the French language last month.
As a young and growing website we anticipate figures to keep rising.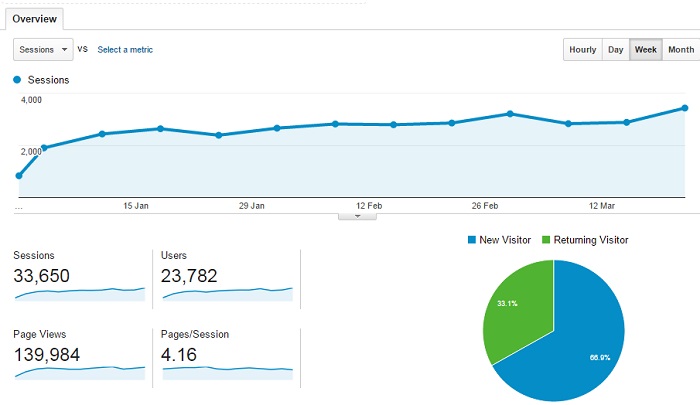 Meravista page traffic for the period 1 January 2015 to 31 March 2015
Contact Meravista.com now to feature your properties! With only four property slots available per month, space is very limited!
Meravista.com also offers additional opportunities to advertise your company. Grow your brand and find more customers by reaching our targeted audience!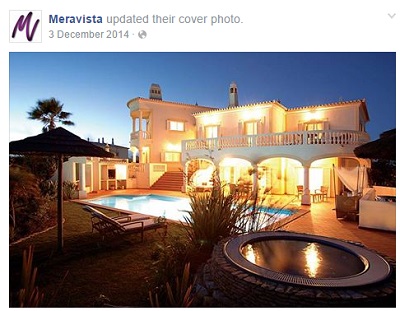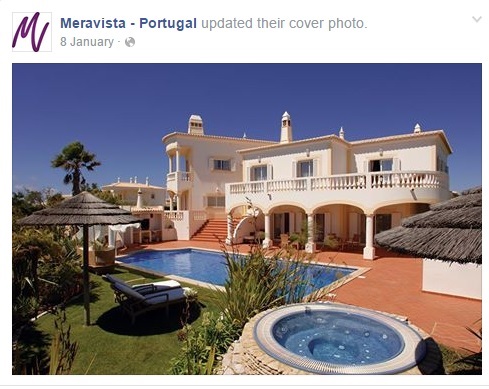 Article provided by Meravista.com
Meravista is the world's largest property portal devoted exclusively to the Algarve. It brings visitors the latest state-of-the art search technology, making it easy to find their perfect property in the Algarve.
View maps, listings and property details at the same time
Over 300 standardised property details
Compare properties side by side
Save your favourite properties and searches