Moving can be stressful for everyone, including the family pet! But with some forward thinking and good planning it can be a smooth operation. Here are some useful guidelines to help it all happen.
Have a good clear out
Scour your attic, shed and storage spaces for unused and unwanted items and get rid of them. Go through all your cupboards, drawers and wardrobes and be ruthless. The rule of thumb is, if it hasn't been used for two years, you don't need it. If you clear out your unwanted items before moving, it will save money and effort.
Think about your furniture and think about your new house: will it fit? Will it be out of place? Do you have more space in the new house, or less?
Now is the time to decide if you will be taking your cars, boat and/or bikes. Check into the transportation and importation costs of vehicles and boats, and pay particular attention to local requirements for foreign vehicles.
Once you know exactly what you're taking, it is time to consider how to move it. Hire a van and do it yourself? Or get in a removal company? Will you do your own packing or let the removal company take care of this chore?  If you have friends or family who have made this move, you can ask them for recommendations and advice.
Removal Company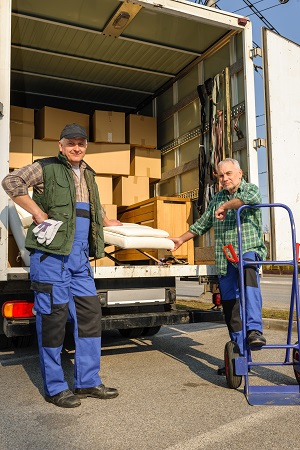 Always get at least three quotations from reputable companies

, 

preferably those with accreditations and references.

Choose an experienced

international

removal company: there is a big difference between packing for a local move and packing for a long-distance or international move.

Check that the company you choose offers insurance for your possessions: costs will vary and be based on a percentage of the value. Cheaper insurances tend to replace at current value, where paying a little more will give you new replacement value.

Select a company that has experience at your destination and/or has a branch or partner there to handle the local side of the paperwork.

Give preference to a company that knows the rules and regulations of local customs and excise, or as above, has a branch or partner who does.

Use a company that uses quality materials and experienced people.
It is worth noting that the cheapest quotation is not necessarily the best option.  Packing for an international move is more complicated than for a local move and it may be worth paying the additional cost to employ professional packers. They will come and assess your possessions and give you a fixed price quote for the move.
Some companies will give a lower price by skimping on packing materials. Look out for hidden 'extras' – make sure customs clearance and delivery to your new home are included.
Don't forget to make arrangements for the storage of your goods if moving into your new property immediately is not an option.
Food and appliances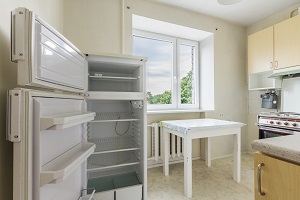 Plan ahead to finish off all your food stocks before your departure date; use up everything from the freezer in plenty of time for it to be empty. Defrost and unplug the freezer two days before moving day, and the fridge one day ahead of time, so they can be clean, dry and ready. Plan on making the most of take-away food for a day or two!
Use up everything that's perishable. Check the dates on all your cans and jars and use up whatever you can. You don't want to pack stuff to take with you if it's close to its expiry date.
Tips
Make sure you take notes of all serial numbers on all electrical items and wherever possible have the receipts for each item.  Any item less than a year old may be subject to duty.

Ensure all appliances have their water reservoirs empty before packing.

Placing a small plastic bag with coffee or baking soda inside fridges and freezers will prevent musty smells when opened again.

Complete all washing and drying in time for packing.

Remove all lint from the dryer's filters.

Check the washing machine drum is secured for transporting.
Don't forget the small stuff
If you're travelling from the UK or USA into Europe, ensure you either change your plugs on all appliances or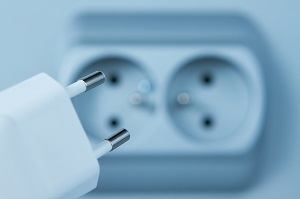 have sufficient adaptors for your needs. Europe uses the continental 2-prong plug and the voltage is 220 and 50Hz . For 110v appliances you will need transformers as well as adaptors. Note, it's not possible to convert appliances which require 60hz and rely on timers, such as washing machines and dish washers.
If you are coming from outside the Euro zone you will need to change your money to Euros.
If you have the opportunity to be well prepared in advance, the packing experience will be a lot less stressful, and you might even get some sleep the night before packing starts!
You can download our handy Moving Checklist  to make life easier still.
Article provided by Meravista.com
Meravista is the world's largest property portal devoted exclusively to the Algarve. It brings visitors the latest state-of-the art search technology, making it easy to find their perfect property in the Algarve.
View maps, listings and property details at the same time
Over 300 standardised property details
Compare properties side by side
Save your favourite properties and searches