So you've decided you want to move to the Algarve. Great!  Are you ready for the exciting part- searching for your ideal property?
Moving abroad is a big step and the home you choose needs to be right for you and your family. There's a wide range of property for sale across the Algarve, so make sure you find one that ticks all your boxes.
Location, location
The Algarve covers 5,412 square kilometres and takes in vast expanses of rough countryside, mountains, busy towns and around 150 kilometres of stunning coastline.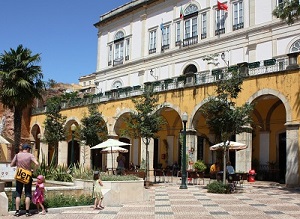 Which town or area will provide the best and most balanced lifestyle for you and your family?
If you're retired, what facilities will be available to you?
If you have young children, what does the area offer for them now and as they grow up?
If you have school-age children, which schools suit their needs and where are they located?
Make a list of your hobbies and check what is available in each area.
Make sure the area will meet your family's religious needs.
Tip:     A range of sports and social activities are readily available throughout the Algarve.
Tip:     There are churches of many denominations in the Algarve. However, there are no mosques or synagogues and these communities hold their religious festivals in private homes.
Money, money, money
When setting your budget, there are a number of points you'll need to consider.
The cost of buying your new home including surveys, taxes and legal fees.
Your moving costs including packing, transport and possibly storage and temporary rental.
The administration fees for documentation such as visas and residency permits.
Mortgage rates and the estimated cost of any renovation or repairs.
Costs you may not have in your home country: private schooling for children, healthcare, etc.
Tip:     Fees tend to change, so always check the current costs at the time of buying.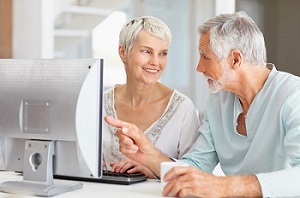 Decisions, decisions
The first step is of course to decide where you want to live. Take a peek at our County and Town information pages to see what lifestyles and amenities they offer.
Prices vary so much from property to property, and area to area, that it's well worth doing some researchbefore deciding where to buy.Think about your needs and consider what type of property will suit you.
Traditional or new build? Villa or apartment?
Do you need a family home with space to grow?
Do you prefer a home for retirement, that's easy to maintain?
Tip:   A home with acres of land may sound idyllic, but living in a hot climate means that you'll need to maintain your own land as well as neighbouring property, to ensure that it doesn't become a fire hazard.
Surf and compare

When you've decided where you want to live, how much you have to spend, and the type of home you're looking for, the easiest way to start your search is online. There's a wide range of property for sale in the Algarve so try our map-based search to find propertiesand narrow down your choices.
The map willshow you where each property is located and you can view detailed descriptions and photographs, and compare 'apples to apples' with your favourite properties side by side on your computer screen. You can even take a tour of streets and towns to help you choose which properties are worth viewing in any particular area.
Your next step will be to select your favourite properties and contact the selling agents to set up appointments to view them.
Viewing and choosing
Off season rentals are cheap, and if you have the time available, you could rent somewhere and have plenty of time for viewing your chosen properties.
Before you get too excited, be sure to check aspects that can be unique to the region and/or may seem obvious:
Ensure all building documents are confirmed and that the property is properly registered and 'free and clear' to be sold.
If the property includes a swimming pool, confirm that the planning permission for it exists.
If the property has a borehole, check there is a current licence for it.
If buying a plot of land, check that it is possible to obtain permission to build on it, or better still, that permission already exists.
Look for features that make life in the Algarve more comfortable: mosquito screens, shutters on windows, air conditioning and central or under-floor heating for chilly winter evenings.
It's a fact that most people spend more time weighing up the quality, price and features of a new car than they spend considering a new home.
While a surveyor can provide details of any deficiencies, this is a big financial investment and a place where you are likely to spend a fair chunk of your life.  Don't rush into it, and don't be afraid to ask for multiple viewings and additional information.
View the property at different times of day. When you look a property over carefully a second or even third time you will not only get a better idea of what it's like at each time of the day or evening, you will make discoveries that you hadn't noticed the first or even second time around. These can be good or bad discoveries but they will certainly help you with your decision-making.
During your free time you can explore the area, the local towns and villages, the schools (if you have kids), and activities in the vicinity.
Tip:    Consider a structural survey of your chosen property before you commit, particularly if it's old.
Tip:     It's also worth checking the running costs for your chosen property.
Download our handy Finding & Buying Checklist!
Once you have got your chosen property in your sights you are on to the next step of the buying process.
Article provided by Meravista.com
Meravista is the world's largest property portal devoted exclusively to the Algarve. It brings visitors the latest state-of-the art search technology, making it easy to find their perfect property in the Algarve.
View maps, listings and property details at the same time
Over 300 standardised property details
Compare properties side by side
Save your favourite properties and searches