There are a million and one things to take care of when you are planning to move abroad, and it's easy to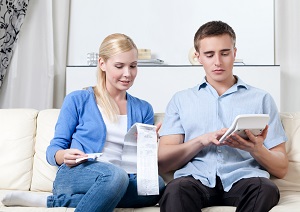 forget some things until the last minute, or worse, after you've moved.  How will you access your money when you're in a new country? What happens to the mail that is sent to your old address? Who might be trying to reach you?
Managing your money
No matter how carefully you work out all the costs involved with a move, you will find that you've under-budgeted. Adding 10% or more to your budget from the start is a good idea as there are always unexpected costs in any venture.
Notify your current banks and credit card providers that you're moving abroad and cancel everything that you won't be needing. You may have to give a certain amount of notice to do this without incurring penalties, so start early.
If you have savings and investments, speak to your providers about moving abroad and secure the best opportunities. Find out the best way to communicate and manage your money from abroad. If you need a mortgage or a loan, shop around both in Portugal and your home country for the best deal.
Tip:Make sure all private pension plans are transferrable. Some are only valid in the country where they were set up.
If you need to exchange currency, compare the rates offered by reputable currency brokers against those offered by banks. Currency brokers are big business these days, and, depending on the amount you're transferring (for example to pay a deposit on your new property) you can sometimes save thousands.
Tip:Traveller's cheques can be expensive and fewer places accept them these days.
Save money: cancel all services before you move
It's easy to overlook certain services that you pay for on a regular basis, particularly those which are paid quarterly or annually, such as magazine subscriptions or gym memberships.
Notify your main utility suppliers of the date you're moving and take meter readings before you               vacate your property. You might be able to save money by transferring the utilities to the                       property's new owner or tenant, rather than paying for disconnection.

Cancel Internet, landline and mobile telephone contracts.

Cancel store credit cards and other credit accounts that you won't be using any more, such as               gym or club memberships.

Cancel any subscriptions that you don't wish to continue in Portugal.

Cancel any regular deliveries such as newspapers.

Cancel library cards and any other local memberships.

Cancel your TV/Radio licence.

Don't forget to cancel memberships and subscriptions for your children too.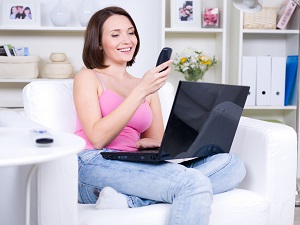 Mobile tip:
you might want to keep your mobile active for a while after your move so you can still receive calls from people who don't yet have your new number, or so you can use it when you come back to visit. If you don't want to pay the international fees for receiving a call when you're already abroad, you can set your phone up with a voice mail message giving callers your new number and your email address.
Subscription Tip:You may be able to claim a partial refund on subscriptions or licences that have been paid in advance.
Mail redirection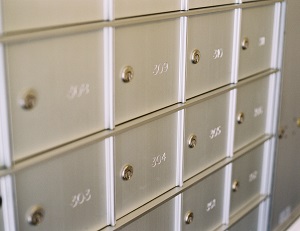 Ask your local postal service about the different options available for redirecting your mail. In most cases you can sign up for an initial period, after which you can renew your contract online if you feel you need to. Decide if you're going to have your mail sent on to your new address, or if it would be cheaper to have it forwarded to a relative or friend in your home country. Depending on where you live, you should allow at least ten days for the mail redirection service to take effect.
Tip:Make sure you give your correct mailing address: in some countries, street addresses are not the mailing address and most post is delivered to post boxes.
Keep in touch
It's wise to register a web-based email account, or make sure you know your web-access for your existing email account, so that you can check emails from anywhere until you have internet connected in your new home.
Make sure everyone has your new contact details. Go through your address book, your computer and phone call and text history – this will help you not to miss anyone who should be informed. It's also easy for all your family and friends to know you are leaving, but then later you realise you didn't actually give them your new contact details.
Tip: welcome your friends and family to come for an early visit – with any luck they can help unpack when you're settling into your new home!
Stay on track by downloading our handy Moving Checklist
Article provided by Meravista.com
Meravista is the world's largest property portal devoted exclusively to the Algarve. It brings visitors the latest state-of-the art search technology, making it easy to find their perfect property in the Algarve.
View maps, listings and property details at the same time
Over 300 standardised property details
Compare properties side by side
Save your favourite properties and searches