So you've decided to sell your property. It's a big decision and not one that's taken lightly. Once you've made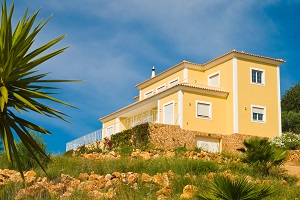 that decision, you need to figure out exactly how you want to sell it. Will you use a traditional estate agency or will you try to sell it yourself? Or perhaps use an online marketing company?  How much time do you have available? Will you be at home for viewings? Thereare quite a few options and you will need to consider carefully which option will work best for you.
Traditional Estate Agent
Before deciding on who you trust to sell your property, shop around carefully and don't just go to the first one on the high street because they have been there forever. Ask friends for recommendations and look online for agencies who have a visible presence. Nowadays, online marketing of property is critical. So if a company doesn't do a good job of marketing themselves, perhaps they will do a poor job of marketing your property.
Check out how the agent intends to sell your property, what kind of advertising will be used, what kind of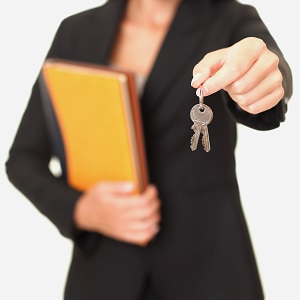 audience they will target and how much experience they have. Make sure that once you register with an agency, someone experienced is assigned to handle your property. It's very important that the agent in charge of organising viewings of your property is fully aware of everything about your house and your neighbourhood.
Hanging a picture and a description of your property in a shop window and/or an advertisement in the local paper just doesn't cut it anymore. The first place potential buyers look nowadays is on the internet, so make sure your agent will be placing your property there too. Check their website to see how well it works and how easily you can find your property there. Find out if they list properties on other websites too.
Always bear in mind that you are the customer and you are the one paying the fees.
Once you have chosen your agent and are confident that they know their business, let them do their business. However, do keep an eye on proceedings and ensure that they do everything possible to get your property out there and not let it stagnate on their books.
Fees
Estate agent fees vary from country to country and are usually based on a percentage of the sales price. Keep in mind there are always additional fees on top, such as conveyance fees, registration fees, taxes, etc. It's best to do your research so you know exactly what an agent is going to charge and what the total cost of a sale is going to be in your home country. Find out if all fees are paid by the seller, the buyer, or split between the two. Few countries have any fixed standard fees so it's definitely worth shopping around for your savings.
Online Estate Agent
This is a relatively new concept and until now seems to be more common in the UK than other parts of Europe. For a set fee, paid in advance and ranging from £445 to £1295 (in the UK), the agency will sell your property by advertising it on multiple websites.  Depending on what fee you have agreed to pay they will do all the legal work that a traditional agent would do. They may also arrange for photos to be taken of your property and arrange viewings. Be sure to read the small-print or ask plenty of questions before signing up online, in case of additional or hidden charges.
Selling your own property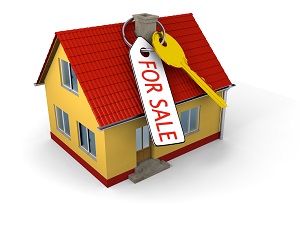 This may work out much cheaper than using an estate agency, but be prepared to do everything yourself, including; advertising, arranging photographs and/or a video, viewings and getting a solicitor/conveyancer who specialises in property to deal with all the legalities involved. This option is only really viable if you have time available to deal with all the necessary work involved in marketing and selling your property.
Important things to remember:
Photographs should be top quality and not just of the fantastic views you have but of the property itself, inside and outside.

The more photographs and information you provide the higher the chance of a quick sale.

A video or 360 photo slideshow will help to attract more viewers.

A footprint (layout plan) of the house is invaluable to would-be buyers.

Be descriptive and use adjectives (large, bright, sunny, modern, etc) to 'sell' the property.

Point out the best amenities in the area such as schools, public transport, parks, etc.
Whichever way you choose to sell your property, you're on the path to a major change in your life. Whether you are up- or down-sizing, moving abroad or taking a year-long cruise, getting that sale is going to be critical to the rest of your plans. Good luck!
Article provided by Meravista.com
Meravista is the world's largest property portal devoted exclusively to the Algarve. It brings visitors the latest state-of-the art search technology, making it easy to find their perfect property in the Algarve.
View maps, listings and property details at the same time
Over 300 standardised property details
Compare properties side by side
Save your favourite properties and searches