You have moved into your new home, all your "to do lists" are done and the house is straight. Everything is organised and now it's time for some fun in the sun. There's always something going on with things to do and see in all areas of the Algarve.
As a start, you could have a browse through the Algarve Information section on the Meravista website to see what activities are available in your area. For quick reference, here are some suggestions:
Recreation
There are far too many sports clubs to list, but here are some of the exercise activities that may grab your attention:
Yoga

Fitness and Workout

Gyms

Aerobics

Zumba

Swimming Workouts

Synchronised Swimming

Tai Chi

Football

American football

Walking

 

Clubs

Bowls
There's also horse riding, fishing and motor racing going on, among many other sports.
For a full list of beaches, including those with Blue Flags, water sports and naturist amenities check out the articles on Meravista.
Golf
Rather than join one particular club, you could always join a Golfing Association such as Golf for Greys, aimed at retirees thereby benefitting from lower green fees and playing many different courses. It's also possible to join a group of golf courses such as the Pestana group, which offers 5 courses for one membership fee. This group gives the option to pay half the annual fee and receive reduced green fees for golfers and their guests. This is ideal for golfers who have a second home in the Algarve and are resident for only part of the year.
Here is a list of golf clubs in the Algarve for your easy reference: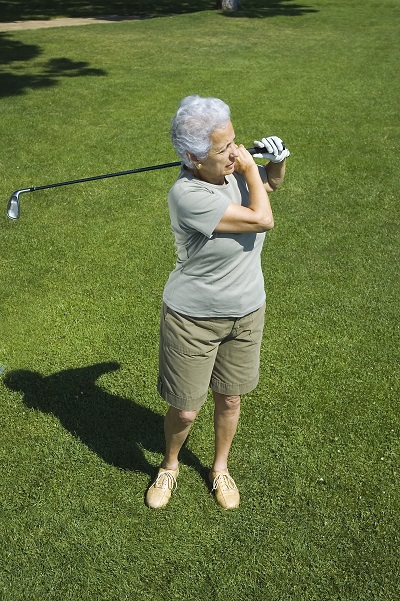 Lagos

– Espiche, Parque da Floresta, Boavista, Palmares

Portimao

– Alamos, Morgado, Penina Academy, Penina Championship, Le Meridien Penina Resort

Alvor

– Alto

Silves

– Silves Golf

Amendoeiro

, Silves - Nick Faldo, O'Connor Jnr Course

Vilamoura

- Vila Sol, Victoria, The old course, Pinhal, Millenium, Laguna

Carvoeiro

– Gramacho, Vale da Pinta, Vale de Milho (9 holes)

Albufeira

– Balaia, Pine Cliffs, Salgados

Vale de Lobo

– Ocean, Royal

Moncarapacho

– Colina Verde (9 holes)

Tavira

– Benamor, Monte Rei, Quinta da Ria, Quinta de Cima

Castro Marim

– Quinto do Vale, Castro Marim golf course

Quinta do Lago

– Laranjal, Pinheiros Altos, Quinta do Lago North, Quinta do Lago South, San Lorenzo course
If shopping is "your thing" then a wise choice would be to have a look at the Shopaholics blogs on Meravista, there are 6 in the series: Part 1, Part 2, Part 3, Part 4, Part 5, Part 6.These take you from one end of the Algarve to the other, listing every type of shopping available. Or go to Shopping Malls in the Algarve or even DIY in the Algarve. There are also lists of Markets and Supermarkets on the site to help you find your way around.
Restaurants
Whether you want traditional Algarve cuisine, an easy and affordable meal out after a hard day, or a special evening with a special person at one of the top 6 Algarve restaurants, you're spoilt for choice. For even more information on dining out in the Algarve, including many of the famous food festivals,read all about itin the articles and blogs written especially for you.
Special Events
The Portuguese love their festivals and fairs and really know how to enjoy themselves with music and dancing whatever the occasion. We have compiled a list of the biggest Festivals in the Algarve but there are always more, so it's advisable to keep an eye out for posters and adverts in your local area as well as our monthly blogs of upcoming events, so you don't miss anything.
Places of Worship
These areplentiful anddiverse. The local English language press give full lists of what, where and times services are held. There are many religious festivals in the Algarve, as this is a predominately Catholic country. Some of these are quite spectacular and well worth seeing whether you are religious, Catholic or not.
Voluntary Work
If you find you have some spare time, charities of all kinds are crying out for people to help them; whether they are animal sanctuaries,orphanages or for the poor and homeless of our community. This is a good way to meet people, get immersed in the community and get the feel good factor.
Culture
Most shopping malls have multi screen cinemas showing all the latest movies. English language films have subtitles rather than dubbed so an excellent choice for the expatriates.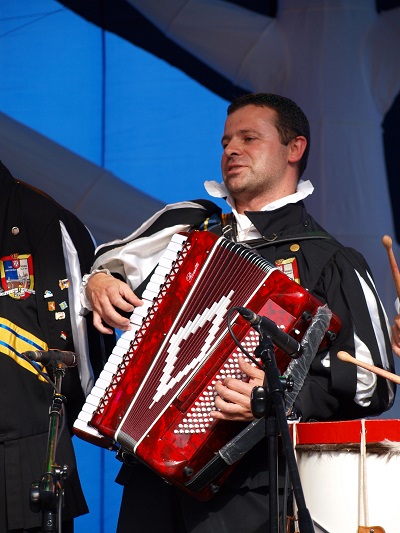 There are quite a few amateur dramatic societies, which often put on shows for charity. These are very professional presentations and you will find listings of all the latest plays and shows in the local English language press. You'll also find details of forthcoming events on the Meravista blog. Amateur dramatic groups are always looking for new talent too, so if you've always had the urge to tread the boards yourself or get involved behind the scenes, now's your chance.
Museums are too numerous to mention, but it's worth noting that all major towns and villages have a museum and they are all well run and interesting. Usually they are all about their own area and what has taken place there. Faro has an outstanding Algarve museum.
Classical, Jazz, Fado, Pop and Rock are all very popular in the Algarve and many musical events are organised throughout the year. These events are far too numerous to list but, again, by checking the local English language press each week and our monthly blogs of events, you will be kept up to date.
As mentioned, these are just some of the things that will get you into the swing of living in the Algarve, help you make friends and generally integrate into your new community. Finding enough time to do them all is another matter.
Article provided by Meravista.com
Meravista is the world's largest property portal devoted exclusively to the Algarve. It brings visitors the latest state-of-the art search technology, making it easy to find their perfect property in the Algarve.
View maps, listings and property details at the same time
Over 300 standardised property details
Compare properties side by side
Save your favourite properties and searches