Whether you're living the dream or enjoying a sunshine holiday, it's always good to know some essential information about the place. This at-a-glance guide provides you with some handy knowledge about the Algarve.
Time zone:  Mainland Portugal is on Greenwich Meantime (GMT), also known as Western European Time (WET) and Coordinated Universal Time (UTC). Portugal observes daylight savings time and the clocks 'Spring' forward and 'Fall' back by one hour.
Algarve climate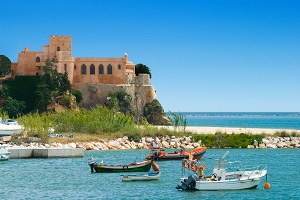 The Algarve is popular in both summer and winter as it boasts over 300 days of sunshine a year with temperate weather in the winter months and hot weather in the summer. With average temperatures of around 15˚C in the winter, summers tend to average in the high 20s and low 30s. The Algarve is a popular golf and winter-sun destination and has a high volume of summer-time tourists from around the world, particularly along the coastal areas.
While there is less rainfall in the Algarve than in the rest of Portugal, rain showers occur from October to April, with March and April traditionally being the wetter months.
Clothing and protection
Light-weight cotton is recommended for the hot days of summer, while in the winter you might need a light jacket or sweater. It can get nippy at night. Local residents find the winter weather cold and will wrap up warmer. If working, business-casual is the standard.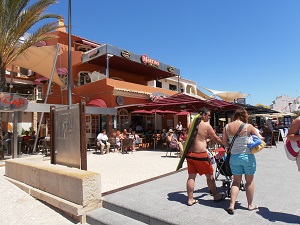 Swim and beachwear is perfectly fine on beaches and beach terrace establishments, but in general you should cover up when leaving the beach or pool areas.
Even in the winter, the daytime weather can get hot and sun-burn is not uncommon. Wear sun screen all year round. If a day starts out damp and misty there is a strong chance that a few hours later the sun will be smiling on you again.
As the sun is rising and setting mosquitoes can be expected and, if you have the type of sweet skin that attracts them, you will definitely want to use a protection spray or cream. Fortunately the Algarve does not suffer from mosquito-borne diseases like Malaria.
General opening hours:
Across the Algarve most shops and businesses close for lunch. This can take some getting used to if you're accustomed to all-day opening hours. Note that shop opening times may differ between summer and winter, especially in tourist areas, because many shops do stay open all day in the busy season.
Banks: 8.30am to 3pm - closed on weekends and public holidays. Most banks close for an hour for lunch, but the timing varies.

Pharmacies: 9am to 1pm and 3pm to 7pm, Monday to Friday, and 9am to1pm on Saturday. Local press will also list which pharmacies are open for emergencies.

Post Office: 8.30am to 6 pm - closed on weekends and public holidays. Post offices in small towns usually close for lunch.

Shops: 9am to 1pm and 3pm – 7pm, Monday to Friday and 9am to 1pm on Saturday.

Supermarkets: 8am to 9pm – Closed on May Day, Christmas Day and New Year's Day.

Shopping Malls: 10am to 11pm
For your safety
Whilst the Algarve remains one of the safest places in Europe, it's still wise to take proper precautions against pickpockets, muggers and thieves.
Busy areas are the perfect scene for pickpockets whilst deserted or quiet areas work well for muggers. Open windows are an opportunity for thieves – protect yourself by ensuring that both your accommodation and your car are safely locked with all windows closed. Also make sure your doors and windows are closed if you are in the garden or enjoying 'pool time'.
Burglars are less likely to target houses which have a dog or two, and dogs are a good early warning system to alert you if any strangers approach your property. Having an alarm system on your property is also a good way to deter would-be robbers. Read more with our comprehensive security tips.
Church Services
Timings and places of worship vary and a comprehensive list may be found in Portuguese and English publications or at the Parish Council (Junta da Freguesia). Being a predominantly Catholic country, Portugal has many Saints Days that are honoured and hold religious festivals and processions quite regularly. Find out more about places of worship in the Algarve.
Restaurants, cafes and bars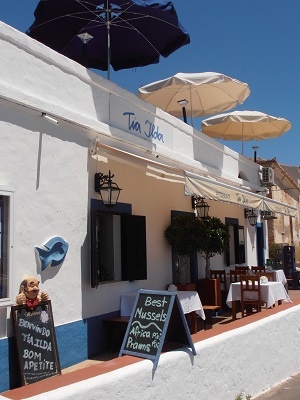 Most restaurants are open for lunch from 12 to 3pm and dinner from 7 to 10pm, but timings can vary so it's best to check beforehand. In the summer season, especially in tourist areas, many restaurants and cafes are open all day for breakfast, lunch and dinner. Note that many restaurants close one day a week, usually on a Monday, so it's worth making a note of when your favourite restaurants might be closed.
Alcoholic drinks are generally cheaper here than in other countries, and traditionally the Portuguese will enjoy a glass or two of wine with a meal, often followed by a glass of port or Portuguese brandy.
Many restaurants offer a very low-priced Prato do Dia which usually includes traditional bread and olives as an appetiser, a main course, a dessert or fruit, plus wine and/or water as well as coffee afterwards. Prices vary but, depending on the place, you can expect to get this excellent menu for between €7 and €10.
Bread, olives and sometimes other items are usually delivered to your table as you are seated. Be aware that while these are cheap, they are not free, and you are not obliged to take them. Find out more about dining out in the Algarve and traditional cuisine.
Most cafes and bars are open all day, 7 days a week. Usually opening around 10 or 11 in the morning, most stay open until the last customers have gone. Bars in bigger towns and tourist areas tend to stay open very late on the weekends.
Most towns and villages have a traditional dancehall, frequented mostly by locals. Expats who go are usually made welcome and taught how to do the local dances.
Baby supplies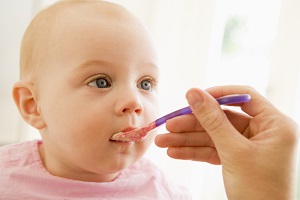 It can be a little worrying if you take your baby abroad and the brands are different and the information is in a foreign language.  Here is a list of the Portuguese names for baby supplies to help you find what you need.
Cow & Gate Premium, Plus and Step Up: Nutrilon 1, 2 & 3
Comfort 1 & 2:                                     Omneo 1 & 2
Babies with reflux:                               Nutrilon AR 1 & 2
Babies allergic to dairy products:         Nutrilon HA 1 & 2
Aptamil First, Extra Hungry & 3:          Aptamil 1, 2 & 3
Pampers nappies:                               Dodot
Beaches and Marinas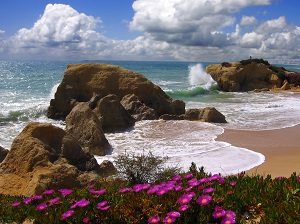 There are currently 82 beaches along the Algarve coast that boast the Blue Flag for your comfort and safety, many with access for the disabled. You will find many more beaches that are pristine with golden sands and have shops, bars and restaurants for your needs and yet more that are deserted. There are even naturist beaches for those who like to enjoy an all-over tan.
There are four major marinas: Vilamoura, Portimão, Albufeira and Lagos, as well as smaller marinas in other towns. Apart from offering safe harbour to a multitude of seafaring boats, the four major marinas boast Blue Flag awards. They have an abundance of shops, restaurants and facilities. Most also have stunning beaches and golf courses nearby.
Activities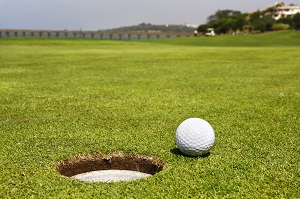 The Algarve offers a wealth of activities for adults and children alike. You can get active with hiking and biking, be a water baby with a variety of water sports, or enjoy horse riding and boat trips. For golfers, the Algarve is famous for its abundance of courses. With over 39 courses across the region, wherever you are, you're never far from a golf course.
Explore nature reserves such as the Ria Formosa or swim in cool natural springs at various places such as the Sitio das Fontes. For more entertainment try Go-Karting, water parks and kite surfing. The possibilities are endless!
Article provided by Meravista.com
Meravista is the world's largest property portal devoted exclusively to the Algarve. It brings visitors the latest state-of-the art search technology, making it easy to find their perfect property in the Algarve.
View maps, listings and property details at the same time
Over 300 standardised property details
Compare properties side by side
Save your favourite properties and searches