Even if you're an experienced driver, hitting the road in a foreign country can make you think twice. However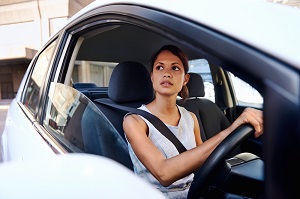 the reality of driving in Portugal is that it's one of the easiest places to get behind the wheel. As with any country, local regulations and paperwork exist, so here it's all laid out neatly so you can understand exactly how to stay on the right side of the law.
Portuguese driving licence
If you hold an EU driving licence, you may drive in Portugal using your valid driving licence from your own country for up to 90 days if you are not a resident. After 90 days you apply for your residency card and, once it's issued, you have 30 days to register your driving licence with the Portuguese driving authorities (IMTT). The following paperwork will be required:
Valid insurance, including the display of the tear-off section in the front windscreen.

Proof of residency ( your 

Autorização de Residência

)

A completed copy of 

IMTT Modelo 13 

(it's in Portuguese you may need help)

A photocopy of your current driving licence

Proof of identity (your passport or other ID with photograph)
You will be issued a document to carry with your licence if you wish to keep your own licence. However, you should make sure that you apply to exchange your existing licence for a Portuguese licence BEFORE it expires. Certain non-EU licences are accepted for a period of time if accompanied by an International Driving Licence.
Find more information from the IMTT - Instituto da Mobilidade e dos Transportes Terrestres website (local driving authority).
Note: If you get stopped by the police, or you're involved in an accident, it's important to make sure that you're carrying a valid driving licence.
Documents for vehicles
As in all countries you need to have your car documents with you at all times when driving. The following documents are required in Portugal.
The  

Certificado de Matricula

 – the vehicle registration certificate.

Valid insurance, including the display of the tear-off section in the front windscreen.
A current IPO (Inspecção Périodica Obrigatória) certificate proving that the vehicle is roadworthy, with the the tear-off section displayed on the windscreen.
Fiscal ID card (cartão de contribuinte) if the number is not mentioned on the identity document presented and the driver is resident in Portugal.
If you do not have a Portuguese issued driving licence, then you should also carry an alternative, valid identity document, such as a Passport.
Buying a Portuguese vehicle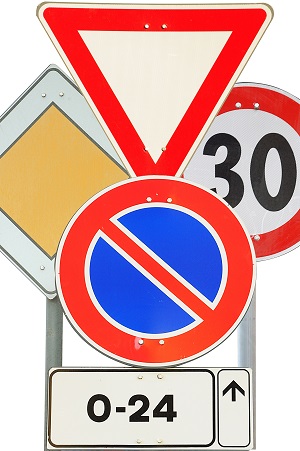 The cost of vehicles is notoriously high in Portugal so it's worth shopping around and deciding if you want a new or used car before you commit. Once you buy, you need to get your car registered and pay road tax.
If you buy from a dealer, the dealer should arrange the registration of the vehicle for you. If you buy privately, the buyer and the seller need to sign a Requerimento de Registo Automóvel form. As a buyer, it's your responsibility to register the change of ownership within 30 days of the sale. This can be done at your local Conservatória (car registration office).
Vehicle inspection
The IPO - Inspecção Périodica Obrigatória is the roadworthiness test of a motor vehicle in Portugal. All cars and motorbikes (250cc+) over four years old must be inspected and tested at an approved test centre every two years until they are 7 years old, and then they must be tested every year.
Driving in Portugal
Getting around by road is pretty simple. Roads are well sign-posted. Maps are readily available and on the whole GPS systems are current. There are motorways and highways between cities, some of which require toll payments.
Toll Roads
There are a number of toll roads (fee-paying roads) in Portugal. The main ones that serve the Algarve are the A2, to and from Lisbon, and the A22 through the Algarve.
As anywhere, there a few things to remember when driving in Portugal.
 Basic 'Do's'
DO drive on the right
DO overtake on the left

DO observe the speed limits

DO wear seat belts (bikers wear crash helmets)

DO carry all required documents and equipment in case of breakdown

DO carry a yellow, reflective vest and traffic triangle for roadside stops or breakdowns

 
Basic 'Don'ts'
DON'T use a mobile phone while driving (hands free is OK)

DON'T allow people under 12 and/or under 150 cms tall to sit in the front.

DON'T take passengers under 7 years old on the back of a scooter or motorbik

e

DON'T carry items that exceed the vehicle's length by more than 45cm at the 

rear and 55cm at the front

DON'T leave dogs unrestrained while driving

DON'T drink and drive. The legal limit has been

severely 

reduced 

 
Remember the all-important rule:  never, under any circumstances, leave a baby or animal in a parked car, even with windows open. The climate in the south of Portugal can kill, even if left for a short time. This applies to summer and winter.
Further information
For more detailed information check the IMTT (Portuguese authority) website or read our blogs on Driving in the Algarve:
Driving in the Algarve – part 1:  Rules & regulations
Driving in the Algarve – part 2:  Safety first
Driving in the Algarve – part 3:  Documents to have with you
Driving in the Algarve – part 4:  Driving licences
Driving in the Algarve – part 5:  Using toll roads
Driving in the Algarve – part 6:  Owning a car in Portugal
Article provided by Meravista.com
Meravista is the world's largest property portal devoted exclusively to the Algarve. It brings visitors the latest state-of-the art search technology, making it easy to find their perfect property in the Algarve.
View maps, listings and property details at the same time
Over 300 standardised property details
Compare properties side by side
Save your favourite properties and searches