The crime rate in Portugal is very low compared to most other countries. According to statistics, the UK, France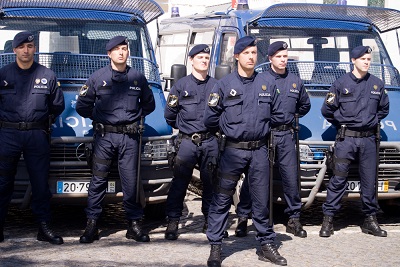 and Germany rank in the top 5 countries with the highest crime rate, with Netherlands and Spain ranking at #13 and #18 respectively. In the same chart, Portugal ranks at #35. Aside from having the best weather in Europe, the low crime rate is another reason why Portugal, and the Algarve in particular, are popular for people seeking to move to a warmer climate. This low crime rate is in part due to a strapping young police force such as pictured here.
However the low figures do not mean that Portugal is free of 'bad guys' and certain types of crime are more prevalent than others. Homicide is low, pirating of DVDs and music and clothing is high. Pick-pockets roam in public places and will particularly target tourists, preferably inebriated ones. While the statistics for theft and burglary are low, properties in rural areas, especially those which are clearly unoccupied, are sometimes targeted. Violent crime is rare and most of these 'bad guys' seem to avoid places where there are clear signs of activity, especially if there are dogs on the property.
Considering that the cost of buying a vehicle in Portugal is significantly higher than most of the rest of Europe, car theft and car break-ins are also relatively low compared to other countries.
Practical tips to prevent your stuff being stolen
As anywhere, you need to be aware of your surroundings and possessions when you're in crowded places. Markets, busy streets and tourist landmarks are known for pick-pockets, and simple precautions can save you from losing your valuables. Put wallets in your front pocket, not the back one (how many men will never ever learn this?) and ladies, keep your handbags zipped up and tucked under your arm.

Don't leave valuables on the beach when you go swimming. Get a waterproof pouch that you can tie around your upper arm or around your waist, or always have one person staying with your stuff while others are swimming or exploring.

Make sure any possessions such as cameras and bags left in cars are in the boot or otherwise hidden from view. Leaving something visible through a car window is an invitation for a smash & grab.

When filling your car with petrol or loading shopping into the boot, don't leave your wallet or bag on the front seat or on the shopping trolley – it's the easiest way for someone to grab and run.

If a stranger starts talking to you, to ask directions or ask the time, keep an eye out for other people around. A common way to steal a bag is to distract the victim while a second person runs off with the goods.
Protecting your house and its contents
If you are moving to Portugal and staying in rented or purchased accommodation, the first thing you want to do is change the locks on all external doors and gates. You don't know who else may have a key. Make sure you insure your personal possessions and furniture including computers, cameras, appliances, jewellery, etc. for damage or theft. Find out about the different insurance options available.
Property borders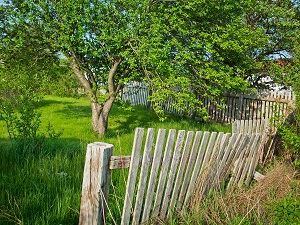 Check that your fences and gates are secure or need repair, and check to make sure all the windows close and lock properly. If the property has shutters on doors and windows, test the shutters to make sure they all close and lock from the inside, and that they cannot be easily opened from the outside.
Remember to lock your doors and windows and close shutters at night or when you go out. If you have balconies or terraces upstairs, close those windows and shutters as well – burglars will look for open windows on balconies.
Don't forget your car. Close the windows and lock the doors at night – even if there is nothing of value left inside the car, there's no point leaving temptation on show.
Security companies and alarm systems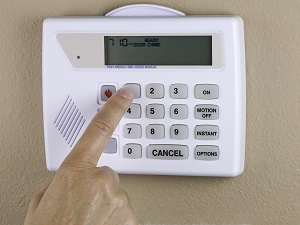 If you have bought a property and it already has a security system, you should be able to take over the contract from the previous owners. You will need to transfer the service to your name, change the alarm codes and make sure the system has been recently serviced and tested. If there is no existing security system you may want to consider getting one. 
There are many options on alarm systems and in general, you pay for what you get.  You can have a sensor system which sounds a loud siren if the sensor is breached. However if your siren is triggered regularly by passing animals and people, your neighbours will soon learn to ignore the noise. 
Most alarm companies offer response service: if the sensors are triggered, with or without a siren, their people will come to your property to investigate, they will telephone you to find out where you are and if you set off your alarm by mistake, and they will alert the GNR (local police) if there does seem to be a problem.
Another option is a two way radio system inside your property, whereby you can communicate with your security provider verbally. You can use a safe password that lets the security provider know if you are ok, or you use a pre-selected word or phrase that means you have a problem, for example a robber is standing in front of you and wants you to get rid of the security people.
Most people will have sensors on doors and windows, but wouldn't you feel safer knowing that your alarm will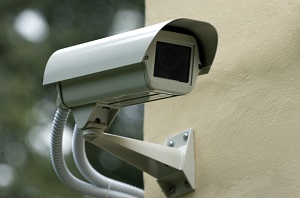 trigger before a burglar actually gets that far? Lasers and sensors placed around your gates and fences and outside your house will trigger the alarm long before anyone actually gets to a door or window. Technology nowadays means that these sensors can be set off by a human without being triggered by pet cats and dogs (or even stray ones!). They also measure density so a bird flying by will not trigger the system and wake the neighbourhood every night!
Aside from being safe, installing an alarm system will also reduce the cost of your house and contents insurance. Enjoy exploring and living in Portugal knowing you have improved your chances of foiling the few dishonest people around. By the way, electrifying your fence or setting up a shotgun with a string on the trigger to add to your precautions is illegal, we don't recommend it!
Article provided by Meravista.com
Meravista is the world's largest property portal devoted exclusively to the Algarve. It brings visitors the latest state-of-the art search technology, making it easy to find their perfect property in the Algarve.
View maps, listings and property details at the same time
Over 300 standardised property details
Compare properties side by side
Save your favourite properties and searches