Once you've taken the decision to move abroad permanently, there are a million things to organise: buying your new property, arranging schools for your kids, pet vaccinations, sorting out your possessions, arranging for packing and moving, and the rest… so it's easy to overlook planning your travel.
The last thing you need is for all transport to be fully booked when it comes time for you to leave. So, make sure all travel arrangements for your move are organised and booked well in advance, especially for a large family or if you're travelling with pets. Airlines and ferries must comply with strict rules to accommodate animals, and usually they require plenty of notice in order to do so.
Air travel & baggage
Cheap, no-frills flights sometimes have hidden costs and can turn out to be very expensive if you have a lot of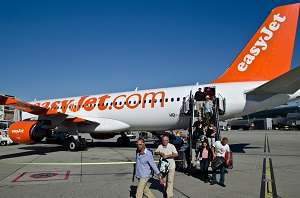 luggage, pets or sports equipment with you. Check the add-ons on the airline websites. Sometimes a scheduled airline will work out cheaper and easier than a budget airline.
Depending on how long your main shipment will take to arrive (if you are bringing furniture and personal effects), you might want to travel with the bare minimum and send your luggage by van: most places have companies or individuals who do weekly transports from the UK and across Europe at very reasonable prices.  
Car hire on arrival
Renting a car can vary hugely in price from company to company and from vehicle to vehicle. Sometimes you
can save a lot of money by hiring from a company who is not based at the airport, but will deliver the car to you at the airport when you arrive. Equally, be sure to check specific details of hidden extras. A company may seem cheap online but once you arrive you could discover lots of hidden extras for a second driver, insurance or even how the fuel is charged. Do your research and don't forget to make sure the vehicle is large enough for the entire family and luggage.
Travelling abroad by car
If you plan to drive to your new home, make sure you comply with local regulations whilst driving through different countries. For example, in Spain it is law that you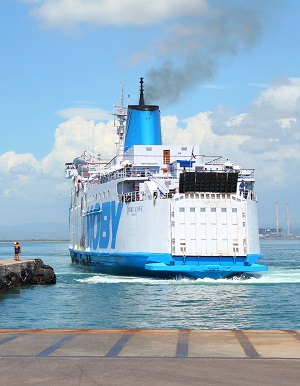 have two luminous breakdown triangles and luminous vests in your car. Ferry operators often advise and sell any extras you may need.
Tip:For UK vehicles, it is necessary to check that the lights on the vehicle can be adjusted for you to drive on the right without blinding oncoming traffic.
Packing to go
For air travel, pack your bags early so you know exactly how many you need and that they are within the weight allowance. It's amazing how you think it will all fit only to discover at the last minute that you've forgotten to allow for toiletries, kids' toys or pet supplies.
If travelling by car, don't underestimate your space. Once you have the adults, kids and pets loaded, you might still need room for the last sets of bedding or the box of groceries from the kitchen.
Be practical when loading the car: make sure the things you need on the way are easy to get to. You don't want to be on the side of the road in France in a thunderstorm and spend half an hour digging through luggage to get to travel documents or water & bowls for pets.
Travelling with Pets in Europe
If you're coming from an EU country, Europe requires a pet passport with a valid Rabies vaccination certificate.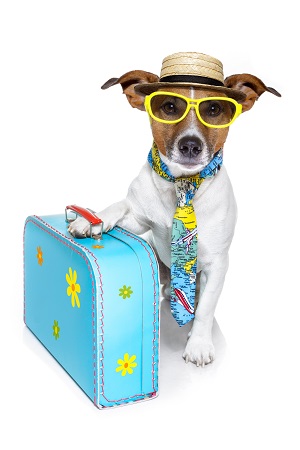 It is recommended that other standard vaccinations are up to date, but these are not mandatory for travel across EU borders.
It's also mandatory for pets to be micro-chipped
If you are coming from outside the EU, you must have the following items:
A government certified EU health certificate, not more

than 10 days old

A valid rabies certificate

Valid certificates for all required vaccinations, as per   the health certificate.

Pets must be micro chipped.
You can check for specific requirements and regulations on the EU website.
Regardless of how you travel, be it by boat, plane, car or train, the regulations for pets to travel to or within the EU are the same. However a train or ferry may have additional regulations of their own so be sure to check in advance. 
Make travel arrangements for your pet well in advance. Most aircraft will limit the number of pets they will allow on any one flight, so make sure you book your pet at the same time you confirm your own flight tickets.
Check airline requirements for pet travel cages. Airlines are very strict and will refuse to carry your pet if the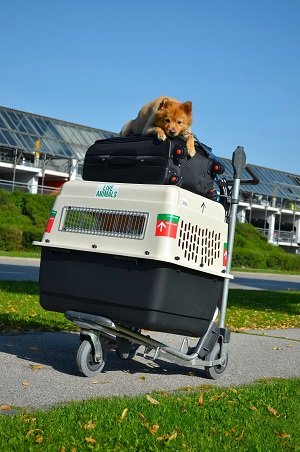 travel kennel does not meet the airline's requirements and/or the kennel is not deemed to be the correct size. Most airlines have similar regulations but some do differ, so make sure you have the correct information from the airline.
Make sure the kennel is clearly marked with your pets name and destination and your contact details. It is also useful to include information about when your pet last had food, and what time and date your pet went into the kennel. Put the documents inside a ziplock bag and tape it securely to the kennel.
Tip:  include the information in both English and the language of the country you're travelling to!
If your pets are travelling in pet kennels, don't forget clean paper or towels to re-line the kennels on the journey and upon arrival.
Where are you staying?
If you're new home is not ready for you to move into, or if you are waiting for your furniture to arrive, arrange and book your temporary accommodation well in advance. The earlier you book, the more options you will have and will most probably get a better price. Short term accommodation tends to get booked up in the summer months so keep that in mind as well.
Final checks before leaving
Have your travel documents, passports, credit cards, money/travellers cheques, valuables and pets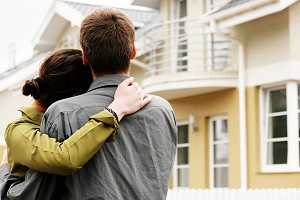 documents safely in one place. Double check that they are all in order. Keep a file of all the documents you have gathered for this move in a safe place where you can get to them easily if needed. Don't forget to take along books, travel games and game-boys to occupy the kids, and some light reading for you (though you might be too tired to do anything but sleep!).
You, your family and belongings are now organised and ready for a smooth trip. Have a good one!
Our handy Moving Checklist can be downloaded to help keep you on track.
Article provided by Meravista.com
Meravista is the world's largest property portal devoted exclusively to the Algarve. It brings visitors the latest state-of-the art search technology, making it easy to find their perfect property in the Algarve.
View maps, listings and property details at the same time
Over 300 standardised property details
Compare properties side by side
Save your favourite properties and searches