When you arrive in Portugal, you'll probably have more than enough to keep you busy; but don't forget your pets. They will need time to settle in and adjust to their new surroundings too. It's worth researching ahead of time so you know what pet care you need to incorporate into your plans when moving to Portugal.
Documents and registration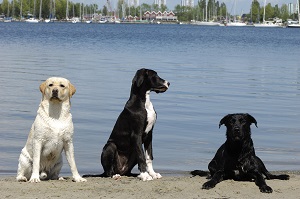 In Portugal, dogs are required to be micro-chipped and registered with your local Junta de Freguesia (parish council), and registration needs to be renewed each year. You will be issued with a certificate which you should carry with you when out and about with your dog.
Make sure your new address is transferred to the microchip paperwork for all your pets as soon as possible. If your pet should go missing, the microchip registration is invaluable to help find your lost pet.Your vet can also update the Portuguese micro-chip registration system with your new details.
Vets and vaccinations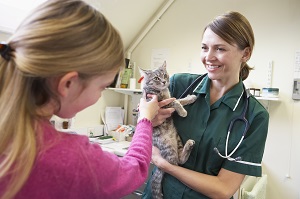 Register with a veterinary clinic in your new area. You'll find many expats have pets, so getting a recommendation won't be difficult. Vet fees can vary considerably, so make sure you find out how much they charge before you register. Some local vets will make home visits which is particularly handy if you have a number of pets in need of vaccinations.
In some areas, you'll find that the council arranges for a vet to hold an open clinic periodically, for inoculations and advice. There is a small fee, but if you're prepared to go along and wait in line, you're likely to reduce your vet bills. This is usually well advertised locally in shops and at the Junta de Freguesia
Changes in environment
Living in a different a country and climate means that your pets may be exposed to additional or new risks. Aside from the standard required and recommended vaccinations, it's also advisable to use specialist products like spot-on drops or collars to protect dogs and cats from fleas, lice and ticks (pulgas, piojos and carraças). Tick fever is common in Portugal so it's worth giving dogs and cats that extra protection.
In certain regions of Portugal there are prevalent diseases which affect dogs, that you may not have encountered in your previous location. Leishmaniasis is a disease transferred by sand-fly bites. The name is deceptive since sand-flies don't live in sand but in greener areas. Like mosquitoes, they tend to be prevalent at dusk and dawn and at particular times of the year.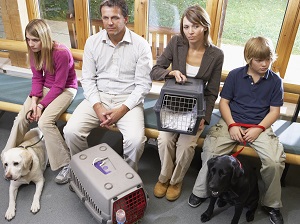 You can vaccinate your dog against Leish with a series of three injections, followed by an annual booster. These injections aren't cheap and again it's worth shopping around. The only 'flea-collar' that offers some protection against Leish is called 'Scalibor'. These are great for protecting most breeds but note that they are not suitable for dogs which have little hair on their throats, like Greyhounds and some miniature breeds. Note: if a dog contracts Leish, it can be controlled by medication but cannot be cured.
Adjusting to the climate
Dogs in particular will need to acclimatise to the change in temperature. If your dog isn't used to the heat, he or she can quickly dehydrate. You'll need to make sure that your doggies are kept cool and have access to plenty of cold water. If your dog tends to stay outside, ensure there is plenty of shade. If taking your dog out with you, remember that no matter how many windows you leave open, it is never safe to leave a dog in a car when the weather is warm.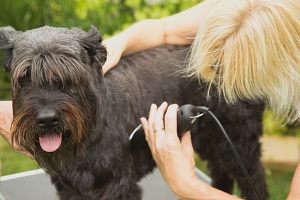 Let your dog rest during the heat of the day and adjust your routine so that walks and playtime happen when it's cooler. A cold wet towel will sooth a hot panting dog or, better still, a dip in a pool or the sea if they're keen on swimming. You can also pour cold water over your dog or wet them down with a garden hose. Also consider having your dog closely clipped for the summer months.
Cats generally have thick fur and are also likely to suffer from the heat. Make sure they have a cool dark place indoors where they can doze in comfort when it's hot.
Smaller pets like rabbits and guinea pigs need shade during the heat of the day and access to plenty of fresh water.  Make sure hutches and cages are in the shade.
Lost!
If your pet should go missing, there are a number of things you can do. First contact your Junta and your micro-chip registration companies to report the missing pet. Then use the local missing pet networks to get help to find your pet. Check online for missing pets websites in other regions of Portugal.
Online: Lost Pets Algarve also includes excellent tips on how to start searching for a missing pet.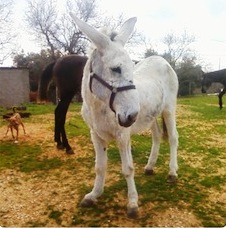 On Facebook: Missing Pets Algarve
Give a dog a home
If you're looking for a pet in Portugal, then it is worth visiting one of the rescue centres first to see if you could house one of the many abandoned animals that they have in their care. There are hundreds of abandoned dogs and cats up for adoption in Portugal. Some animal sanctuaries are also looking for homes for donkeys and horses.
Article provided by Meravista.com
Meravista is the world's largest property portal devoted exclusively to the Algarve. It brings visitors the latest state-of-the art search technology, making it easy to find their perfect property in the Algarve.
View maps, listings and property details at the same time
Over 300 standardised property details
Compare properties side by side
Save your favourite properties and searches