When selling any property there are certain methods to follow that can help you make a faster sale. Let's face it, once you've decided to sell, you usually want to find a buyer as soon as possible. If you follow these tips you're likely to increase your chances of a faster sale. 
Well kept properties sell first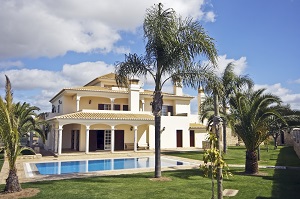 In any area and in any financial climate there is always someone who is searching for their perfect home, and you want them to believe that your property is it. The trick is to make your home as welcoming and inviting as possible. Look at your house with fresh eyes, both inside and outside.
Do as much as you can afford to make the property inviting: investing some cash into getting your property up to scratch could improve your sales price by a substantial amount. Where else can you get such a return on your money?
First of all, if you're selling your property, chances are you are moving to another one. Many people will wait until moving time to figure out what they are going to keep, sell, give, or throw away. Why would you want potential buyers to see all that? If it's not good enough for you, it's unlikely to appeal to them either. So sort that out first.
Make the Exterior attractive
Photos used to promote your property will include exterior shots. Many sellers forget to make the most of the outside of their property.
Check the roof for lost tiles and replace as necessary.

Clean, paint and repair the guttering

Cleaning brickwork with a pressure hose will make the facade sparkle

If the exterior is concrete, check for stains, marks and flaking paint. Repaint if necessary. The investment will be worth it!

Look up! Remove cobwebs in patio corners and ceilings, behind your barbecue and in your front         porch. Don't forget to clean shutters and in the corners behind the shutters.

Make your entrance porch and terraces as inviting as possible. Varnish or repaint the front door if needed. Add a potted plant or two.
Garden
This is the first area people will see as they enter your property, and first impressions are the most important. If visitors frequently remark 'it's a jungle out there' when speaking of your garden, you know you have some work to do!
Repair and paint fences where needed.

Trim lawns, edges and hedges.

Prune back trees and bushes if needed. Rake up fallen fruit and leaves.

Clear and clean paths & driveways, and remove any weeds between paving stones.

Add colour with border plants or flowers, and pots of flowering plants.

Remove all clutter both outside and in any garages, terraces or outbuildings. Broken pots, bags of soil, broken tables or chairs: you might not even notice it any more but viewers will.

If you have a large amount of insects or wasps, find the nests and remove them. Not everyone is comfortable with them.
Interior
While the outside of your property is what makes the first impression, the inside is what makes or breaks a sale.  Draw up a list of the pros and cons of your house, and work on improving or minimising any negative points, and making the most of the positive aspects.
Freshen up with paint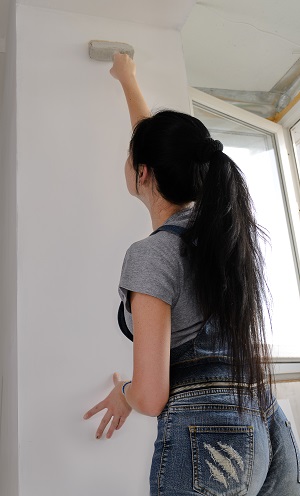 Most people don't necessarily imagine how a house will look after they have repainted it (and they most probably will repaint it) and placed their own furniture in it. If you have yellowing or marked walls, or an unusual choice of colour in one or more of your rooms, consider giving the entire interior, or at least the most commonly used rooms, a fresh coat of white or cream paint. Don't forget the ceilings! Fresh wall paint will emphasise tired or grubby ceilings. The house will look bigger and brighter and will definitely be worth the investment.
Clean rugs & carpets
When you walk on a floor everyday you get used to little blemishes, fraying edges and other marks. If a rug looks worn out or faded, put it away somewhere or replace it. Give rugs a good beating or airing, and shampoo the carpets. You'll be amazed at the difference.
Sparkle!
When you think your house is spotless, think again. The cleaner your house is, the more appealing it will be to a potential buyer. Here are some things that can easily be overlooked.
Clean the inside of all kitchen cabinets, bathroom cabinets, wardrobes, fridges & freezers and don't forget to wipe the tops as well.

Polish up all tile work in bathrooms and kitchens, counter tops. Make all the taps and other chrome items gleam, get rid of water marks.

Polish all wood and veneer furniture so it sparkles. Don't forget banisters, door frames, wardrobes.

Clean or freshen up curtains, check that they are hanging nicely and that they open and close properly.

Windows, glass and mirrors should be gleaming: don't forget the window frames and the tracks of sliding doors.

Hose down mosquito screens and clean the tracks.

Don't forget to polish all door handles and wipe down all electrical sockets, light switches and skirting boards.
Less is more
Have you ever visited one of those show-homes at a new development? Those are styled by professionals with the sole aim of making the properties attractive for buyers. While you might still be living in your home it's not so easy to do away with everything, but certainly you can come close to turning your house into a show-home.
Most of us have stuff laying around that we don't even 'see' any more. It's just there, part of the furniture – sometimes literally. Unless you're already a total minimalist, chances are you have clutter to some degree or another.
Do you have an open coat rack or shoe rack in the hallway? This may be homely but it looks untidy.

Leave a select few strategically placed ornaments and photographs, but put the rest away.

Tidy the insides of wardrobes: if your clothes and shoes look neat and tidy, it makes wardrobes look larger and more appealing. The same applies to cabinets, book cases and office areas.

Put away childrens' toys, pet toys and bowls, cat litter trays. Let people imagine their own family and pets in your space.
Aim for a minimalistic look with a shine throughout.
Special touches
Use these ideas to help make your house more attractive to potential buyers.
Fake plants can be undetectable nowadays so place a few beautiful plants strategically and don't worry about light or watering.

If you have stairs, and if this area is large enough, a nice plant or ornament will make the entrance to the upper floor level welcoming.

Add a few smart table lamps for decoration and accent lighting.

Make sure all beds are crisply made, no wrinkles in the sheets or covers, and that the bedding is clean, pretty and compliments the room's décor. Add some scatter cushions to help coordinate the décor even further.
Once you've done all this, invite a friend or relative to take a look, and let you know if you've still missed something: that broken lamp in the corner that has been there so long you simply don't even see it any more. Invite their suggestions for more ways to improve.
You can now relax knowing that your house is at its best and ready for marketing. The next step is to choose a great estate agency!
Article provided by Meravista.com
Meravista is the world's largest property portal devoted exclusively to the Algarve. It brings visitors the latest state-of-the art search technology, making it easy to find their perfect property in the Algarve.
View maps, listings and property details at the same time
Over 300 standardised property details
Compare properties side by side
Save your favourite properties and searches