No matter if you have bought a new-build or an older property, sooner or later maintenance still has to be done if you want to run the house, pool and garden efficiently and economically, not to mention retain or improve its value if you plan to eventually sell it.
The outside of the building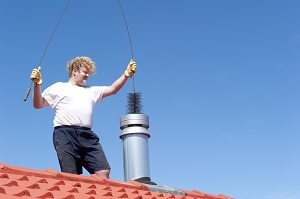 Starting from the top of the house:
If you have a wood burning fire that was used by a previous owner, make sure your chimney has been swept recently. A stained mantelpiece is a dead giveaway for a smoky fire.

Your roof should be in good order when you first move in - your surveyor should have checked it. Either way, keep an eye on it, particularly after strong winds.

Not many houses have guttering in Portugal and it is not a bad thing to install: water collected from it can be used for your garden and save some money. It will also be beneficial for your patios and verandas.

Make sure your doors and windows fit properly so no hot or cold air blows through them: you don't want to lose your cool air-conditioned air or the nice warmth from your fireplace. If necessary you can purchase draught excluder from your

DIY shop

 or local

drogeria

(hardware store).

Weather, especially near the coast, will deteriorate the outside of your property. High salt in coastal areas, hot sun further inland, will all affect your brick and paint work. Your home will maintain its value better if you keep the paintwork fresh and make sure cement is not crumbling.

Paving and

calçados

can come loose and become a hazard. Find out which type of base or filler you need to maintain your driveways and terraces.
Safety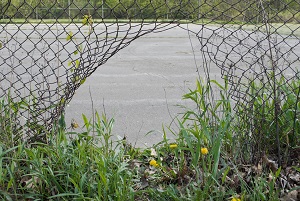 Aside from your alarm system (if you have one), check your fences and gates regularly. Apart from preventing unwanted human visitors, you might also want to ensure the local goat-farmer's herd doesn't come through a hole in the fence and start chomping your prize roses.
Swimming Pool
If you have a swimming pool the crystal-clear water and leaf-less surface don't happen automatically, and maintenance is a necessary evil. There are many companies and individuals who offer pool maintenance services, and some are better than others. Those who are the most expensive are not necessarily the best! Take recommendations from friends before engaging anyone and save yourself some money as well as stress. Depending on the size of your pool, you can expect maintenance to cost between €80 and €110 per month if you use an individual, perhaps a little higher if you use a company. Chemicals are usually charged extra.
If you decide to maintain your pool yourself, make sure you get well educated on the type of pool you have, the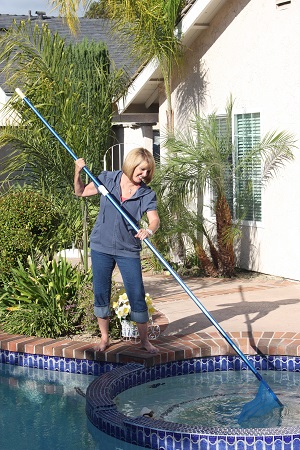 system installed, and how to look after it all. You don't want to get sore eyes from having too much chlorine in the water, nor do you want to return from a week away to find a green mess of algae in what used to be your pool.
Guidance for maintaining your pool:
The pool pump circulates the water every day and it needs to circulate more in hot weather than in cooler weather. Most pool systems have timers, so it should just be a case of adjusting the timer as the seasons change.

Regular vacuuming will prevent dirt and algae build up on the floor and walls (and steps!) of the pool.

Empty the skimmer baskets more frequently if you have a lot of trees dropping leaves into your pool.

Top up the water level – this will need to be done more often in the hot summer months.

Check the salt, chlorine and PH levels regularly, especially in the summer.
And some handy tips for your pool and running costs:
Save money by running the pump at night if you have your electricity agreement set up for cheap rates at night. During the summer you will still need to circulate the water for at least 2 hours during the day.

Unless you have an infinity pool, invest in a good quality solar pool cover: it will keep the water warmer and allow you to enjoy your pool for more months of the year. If you are able, install solar panel heating for your pool and enjoy your pool all year long without additional cost!

If the weather cools off and you don't plan to use your pool, winterise and put a cover over it. It will save on maintenance costs for the entire period that it's winterised.
Indoor maintenance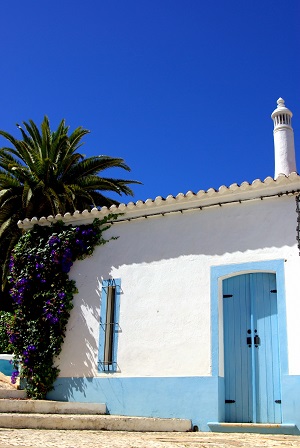 In an older property it is worthwhile to have an experienced electrician check the wiring to make sure it can cope with your appliances. An experienced plumber will know what type of pipes you have just by the age of the property. While you're at it, get your gas pipes checked. Not many people realise that gas pipes have a life span limit and can be dangerous if past their 'sell by' date.
Even if you have a water-softening system, the hard water in Southern Portugal is likely to create a lime-scale build-up on taps, shower-heads and appliances, which you can remove with special anti-calc products. If you don't have a water-softening system, you can expect the lifespan of all water-using appliances to be significantly reduced.
With air-conditioners, remember to clean the filters every month, and have the gas checked and topped up each season. Test under-floor heating in each room as soon as the weather starts to cool, so that you know you will have warmth when it's needed.
Prevent interior woodwork on doors, frames and skirting boards from drying out or splitting by keeping it well polished or painted. Don't forget your shutters if they are made of wood. Keep dust out of patio door and window tracks to keep them running smoothly. For electric shutters, oil the mechanism annually – replacing a motor can be expensive.
Prevention is better than the cure: with a well-maintained home, life will run smoothly and you're likely to save money and time in the long run: time that you can spend enjoying your life in Portugal!
Article provided by Meravista.com
Meravista is the world's largest property portal devoted exclusively to the Algarve. It brings visitors the latest state-of-the art search technology, making it easy to find their perfect property in the Algarve.
View maps, listings and property details at the same time
Over 300 standardised property details
Compare properties side by side
Save your favourite properties and searches