So you've moving to Portugal. Excellent! This is where your journey begins. Start off by opening a file for all the necessary paperwork you accumulate over the moving period and will need in the future. This can be your reference book and your diary and help you to keep your sanity when all around you are losing theirs.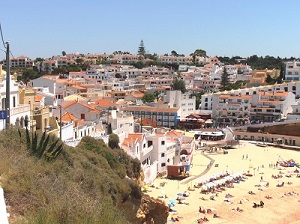 If you are definitely moving to Portugal you are likely to make visits to view properties, and to complete the buying process. During this period there are several things you can do to help prepare for when you make that final move, things which are not so easy to do once you are back home.
Passports
All passports used to enter Portugal must have at least 6 months validity remaining. Check your passports now so you can renew in plenty of time if necessary.

Visa requirements
It is best to check your residency and visa requirements with the Portuguese embassy in your country but here is a guideline of what is required.
If you are from the EU or certain other countries, you can enter Portugal without obtaining an advance visa, and you're entitled to stay for up to three months. For other nationalities, a visa has to be obtained in advance.
Once the third month is up, you have 30 days to apply for a residence permit. More about that, below.
A New Bank
Open a bank account near your new home. It will be easier to have money available locally, as well as debit and credit cards to hand. In Portugal you can pay many of your bills with your debit card at cash-point machines anywhere, as well as by using online banking.
If you've not been able to open an account before moving, most of the major banks in Portugal do have branches in the UK and you might be able to open an account before you travel.
Tip:Generally, staff at the main banks in the Algarve speak English and are very helpful. Millennium BCP is one of the few which provides online banking in English.
Receiving mail
In order to have your mail forwarded from your home country you will need an address for it to be sent to in Portugal.
Depending on where you move to, you might have postal delivery to your house, much as you would at home. However in many areas, delivery is to post boxes. For this you need to set up your new address at your local post office, who will allocate a box number to you.
If your post box is not located in the post office itself but is to be placed near your house, you can buy a post box from the post office or from a DIY shop and the post office will tell you where to place it. Once it's erected, the postman will write your box number on the post box, and the Post Office will tell you your post code.
Get connected
Having all your services sorted out in advance of your arrival will ensure that moving into your new home is easier.
Apply for connections for telephone, internet, electricity and mains water if applicable.  Your lawyer or Estate Agent in the Algarve will be glad to advise or even arrange these for you.
Before you move
There are a number of things to take care of when moving abroad, and it's worth knowing in advance what some of the local requirements and legal aspects are before you start.
Red tape is the modern way of life in any country, anywhere in the world.  It's a necessary evil for the cogs to turn easily as the world goes about its business.  Portugal is no exception and has certain rules and regulations in place for all citizens.
Vehicles
If you are contemplating importing your car or other vehicles to Portugal it's wise to check out the cost of the matriculation (legal transfer and registration). It can be very expensive. You might prefer to employ an agency to do this for you, as it can be quite complicated.  A vehicle bought in Portugal will already have the Certificado de Matricula.
Residence permit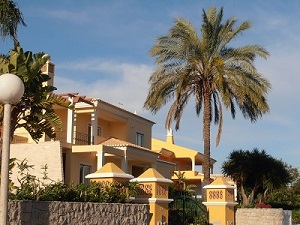 A foreigner staying in Portugal for longer than three months must apply to SEF (Serviço de Estrangeiros e Fronteiras)for a residence card (autorização de residência). SEF is the Ministry of Foreign Affairs and deals with all residential applications.
If you come to Portugal with the intention of remaining longer than six months as a student, employee or retiree, you must apply for a residence card on your arrival.
If you are an EU national who arrives intending to work or to invest in a business, you have 3 months to carry out your intentions and then apply for a residents permit.  You will be required to show proof of employment, business ownership or proper financial resources in order to gain residency.  Failure to comply can result in fines or deportation.
You can find all the exact requirements on the SEF website.
Being prepared as much as you can in advance on the foreign end of things will leave you free to get on with the business of packing and moving, so that you can enjoy your new life in the sun!
Article provided by Meravista.com
Meravista is the world's largest property portal devoted exclusively to the Algarve. It brings visitors the latest state-of-the art search technology, making it easy to find their perfect property in the Algarve.
View maps, listings and property details at the same time
Over 300 standardised property details
Compare properties side by side
Save your favourite properties and searches