When you move to Portugal one of the things you need to take care of is sorting your post. It seems simple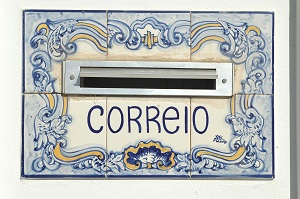 enough to redirect your mail from home and give people your new address. The reality is that many parts of Portugal do not have mail delivery to your door. If you fall into this category then you need to make other arrangements which is easy once you know how.
Post Offices and services
Most smaller towns have a post office (Correio), but sometimes they are located inside a shop rather than being an independent office. The Correio in Portugal is open from 8.30am to 6 pm Monday to Friday and may be closed for lunch in small towns, usually from 12.30pm to 2.30pm. Many services are available in your local Post Office, including posting mail and parcels, collecting your pension and paying bills. You can buy stamps, envelopes, special boxes for mailing goods, mobile phones and pre-pay phone credit, books and post office lottery tickets amongst other things. Many post offices offer a fax service for sending and receiving faxes.
Post boxes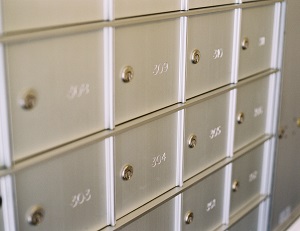 Depending on where you live, your mail might not be delivered to your door. In many regions, delivery is to an apartado (post box), particularly if you live in smaller villages or in the countryside. To obtain a post box you need to apply at your local post office. If no boxes are available inside the post office itself, you will need to buy a post box and erect it at the nearest bank of post boxes to where you live. You can buy a box from the post office, most DIY shops or your local drogeria (hardware shop).
The post office will tell you where to install your box, and when the postman sees a new box he will allocate a number to it, write it on the box and register it at the post office. The post office will confirm your number and advise you of your post code.
Mail delivery
Mail, magazines, and small parcels will be delivered to your post box. If a parcel is too big to fit into your post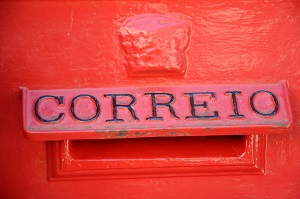 box, you will find a card inside your post box, advising you of the date and time it arrived and giving you a deadline to collect it. The deadline is usually three weeks after arrival, depending on which type of service was used to send the package.
Note that some mail including larger parcels will be sub-contracted to local courier and delivery companies. It is important that you inform the sender to include a local phone number and physical address along with the post box address, otherwise the courier company will not be able to call you to arrange for delivery to your home.
Article provided by Meravista.com
Meravista is the world's largest property portal devoted exclusively to the Algarve. It brings visitors the latest state-of-the art search technology, making it easy to find their perfect property in the Algarve.
View maps, listings and property details at the same time
Over 300 standardised property details
Compare properties side by side
Save your favourite properties and searches