Portugal has come a long way in a relatively short time. In the not too distant past a prime property was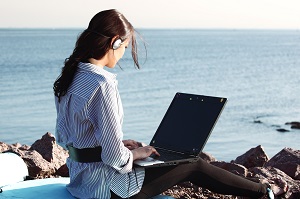 considered to be any house on the market that had a telephone line. Before the advent of mobile phones there was a seven year waiting list to get a telephone in your house.
Nowadays it's a different story. Landlines are available in most locations and, given the vast hilly and rural areas, you might not expect mobile phone services to reach the more remote parts of the country. And yet Portugal has somehow managed to cover over 90% of the country with excellent mobile communications and high speed internet.
TV Systems
The television system, and televisions sold in Portugal, like most of Europe, is on the PAL system. A non-PAL TV will not work in Portugal without using a converter. Many modern TVs are 'multi-system', but it's worth checking yours in advance. Satellite channel boxes are also available on multi-system so depending on what service you get for channels, you may not have a problem. Note that the PAL/SECAM/NTSC also affects your video and DVD players.
DVDs are also subject to differences and DVDs bought in other countries may not work on a Portuguese DVD player, and vice versa. The back of the DVD box usually gives geographic information.
Multi-media packages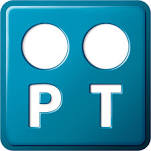 Life can be less complicated when you get your landline phone, internet and TV from a single provider. Multi-media packages are offered by Portugal Telecom, who also offer mobile phone services. The comprehensive website gives plenty of information in English as well as Portuguese.
ZON multimedia offers cable TV and fibre optic internet connection packages. With various packages on offer, you can get as much or as little as suits you. Other independents offering 'triple-play' services are Cabovisao, ClixTV and Vodafone TV.
Local television packages offer numerous channels in Portuguese, English and other languages. Foreign programmes are either dubbed or subtitled in Portuguese. 
Portuguese TV
Free TV and international TV channels
If you want TV channels from your own country, there are many companies selling and installing satellite dishes and able to provide various digital boxes to provide channels. Prices can vary enormously so get quotations or better still, ask around for recommendations.
If you prefer to receive pay-channels such as particular sports, movies or children's channels, there are various options, depending on which country's channels you wish to access. Sky is the most popular provider for English speakers while for Dutch speakers there is Canaal Digitaal, and TNT-Sat for French. Check with your own country services to see what could be available in your language.
More options are becoming available for watching television and films through the internet on your computer or by connecting your computer to your television. You will need to check that your internet speed is fast enough to handle streaming TV and movies.
Internet connection and speed
PT telecom and ZON are the main internet providers in Portugal. A DSL through a landline is the most common solution for home internet, and there are tiers for different speeds. Other companies provide internet by satellite and cable though this can carry a significantly higher cost.
Do be aware that non-satellite broadband varies in strength from one place to another. Before you sign a deal with any company, find out which companies offer, and actually supply, the best internet speed in your area.
Mobile internet
You can also connect to the internet through a 'dongle' – a small device that plugs into a USB port on your computer. Fully mobile, a dongle comes with several price and speed options, and the areas of coverage vary. You can also pre-pay a dongle similar to a mobile phone, with average rates costing around €1 per hour for a 1MB speed. The dongle itself costs extra.
Mobile phones
There are three main providers: TMN (part of the PT Telecom network), Optimus and Vodaphone,all offering competitive packages. It's important to check their 'footprint' of services to ensure that there is good mobile reception in the areas where you live, work and hang out. All mobile providers offer post-pay services and usually give discounts, but it's also very easy to get pre-pay phone services and your balance can be topped up at many shops, post offices or using Multi-Banco (ATM) machines.
Paying your bills
You can easily and instantly pay for many services and utilities at Multi-Banco (ATM) machines:
After inserting your card, type in your PIN number

Select:

Pagamento das Compras e Serviços (

Payment of Purchases & Services)

Type in the provider's

Entidade

 - a five digit reference number - which can be found in the MB box on the back of the bill

Type in the

Referência

(customer reference or account number)

Type in the

Montante

(amount)

Press the

Confirmar

(Confirmation) button.
You will receive a receipt confirming that the amount has been debited from your account. Keep the receipt and attach it to the bill as proof of payment.
It's a new life!
At the end of the day there are many options. One important aspect to keep in mind when considering how much to spend on TV, phones and internet is how you will be spending your time when you live in Portugal. Most expats say they enjoy a better work/life balance after making the move to Portugal. You might find that you rely far less on communications than you have in the past and have more time to enjoy exploring the region!
Article provided by Meravista.com
Meravista is the world's largest property portal devoted exclusively to the Algarve. It brings visitors the latest state-of-the art search technology, making it easy to find their perfect property in the Algarve.
View maps, listings and property details at the same time
Over 300 standardised property details
Compare properties side by side
Save your favourite properties and searches