One of the great things about moving to the Algarve compared to some other sunny locations, is the quality of education available for your kids. If you are moving abroad it can be a worry to try and find the right schooling. Here are some facts and tips that can assist you in your choice.
It's worth remembering that children are very adaptable, pick up foreign languages quickly, and generally adjust to new experiences faster than adults. For information on moving with children, see our tips for moving with kids and pets.
Kindergarten
Pre-school or Kindergarten (Jardim de Infância) is not compulsory in Portugal, however children between the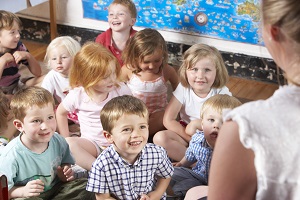 ages of 3 and 6 may be accepted in kindergartens. Most parents these days like their children to have the opportunity to socialise at a young age as well as learning skills that prepare them for going to school. Kindergartens are a safe environment providing youngsters with all of these facilities.
The Algarve offers a number of pre-school options including a network of registered childminders. There are also a number of expatriate crèches and kindergartens available, in a variety of languages, many of which offer services compatible for working parents.
Primary and Secondary education
Education in Portugal is compulsory up to the age of 15, and free from ages 6 to 18. There is a local school in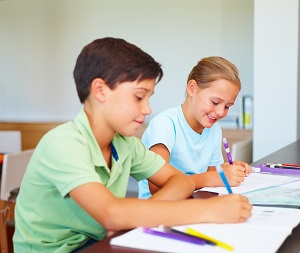 most villages and all towns, where many expat children thrive. These children are welcomed and integrate easily and comfortably. Naturally the language and curriculum is Portuguese, with second and third languages being mandatory at different stages. Secondary schools in the Algarve have an excellent reputation for education standards.
There are also a number of International and British schools across the Algarve offering Primary and/or Secondary education, and offering the British GCSE system or the International Baccalaureate. Most of these schools are based on two languages: English and Portuguese, but there are also a few schools offering Dutch and German curriculum. These schools are private and fees vary from school to school. Since there are not so many International schools, the best option is to find out which schools are nearby your chosen area of the Algarve. You can check online or at your local Junta de Freguesia (parish council).
University
The University of the Algarve or Universidade do Algarve is a public university based in Faro. A combined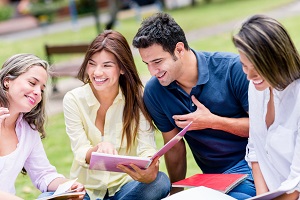 university and polytechnic, it accommodates around 10,000 students.
There are several faculties and schools under the university and polytechnic systems with each faculty and school focused on a particular field of expertise.
Engineering, marine sciences, economics, social sciences, education, technology, tourism and nursing are among the subjects on offer.
The University offers quality undergraduate and post-graduate courses as well as Masters courses. A limited number of local and international grants are available, and students come from more than 60 different countries to participate in the Uni's post-grad and masters' courses.
Don't forget
After deciding if your kids will go to a Portuguese or International school, contact schools in your new area well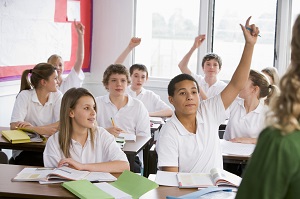 in advance to ensure places are available for your children. Enrol them as early as you can!
Portuguese schools require that you live or work in the school's neighbourhood. Notify your local education authority of your planned move, and ensure you have copies of all school reports and records.
It is worth keeping in mind that many expat children have successfully completed their education in Portugal, under the national system and in the Portuguese language. If you continue to speak your own language at home and provide your kids with books and magazines in your language, your kids will grow up bi- and tri-lingual. And that's certainly not a bad thing!
For more guidance download our handy Moving Checklist
Article provided by Meravista.com
Meravista is the world's largest property portal devoted exclusively to the Algarve. It brings visitors the latest state-of-the art search technology, making it easy to find their perfect property in the Algarve.
View maps, listings and property details at the same time
Over 300 standardised property details
Compare properties side by side
Save your favourite properties and searches