by Sun's Dragon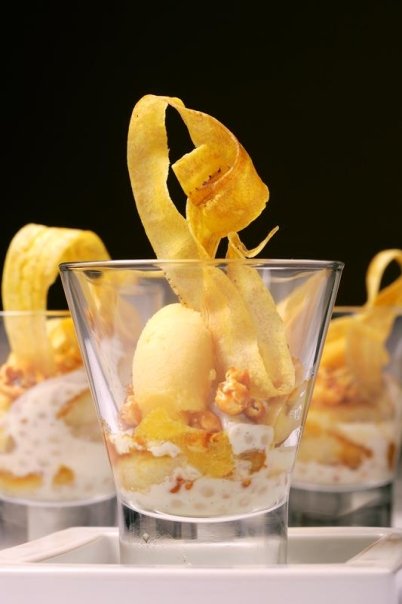 Dining out means different things for different people: many enjoy simple, plain or inexpensive food, whilst others want the more exotic, flamboyant alternative and are prepared to pay for the experience.
For the latter, Michelin, the bible of gourmet diners has 5 restaurants listed for the Algarve. The eateries listed here are the top of the range restaurants in the Algarve.
1. Vila Joya, a two-star restaurant, is situated within the boutique hotel resort of the same name, in the district of Albufeira and overlooking the Praia de Gale. This was, until November 2011, the only restaurant in Portugal to have two stars awarded by Michelin. Chef Dieter Koschina is Austrian by birth and has secured a place for Vila Joya in the list of the top 50 restaurants in the world.  On Thursdays Koschina serves his famous gala dinner consisting of 8 courses.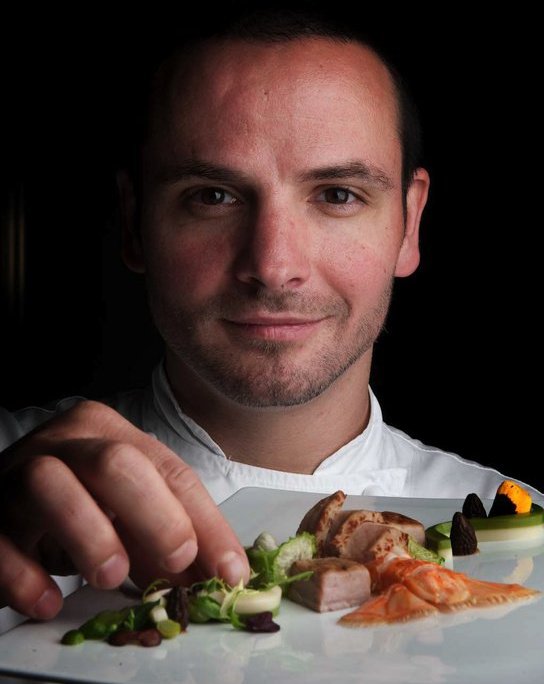 2. Ocean Restaurant has two coveted Michelin stars and is located in the Vila Vita Parc spa resort near Porches and gained its second coveted star in November 2011. The Austrian chef, Hans Neuner, has worked at the Ocean for 6 years and in that time has won both stars. The menu changes weekly.
3. Henrique Leis restaurant, with one Michelin star, is located in Almancil and is named after the chef/owner who is Brazilian by birth. Specializing in both French and International cuisine, his seasonal menus include veal loin with sweet milk sabayon, two mustards and honey; crayfish with endive in lemon; and rack of Iberian pork with chestnuts and carob.
4. São Gabriel in Vale do Lobo regained its one star after a short absence, thanks to its new chef Leonel Pereira. Leonel was born in the Algarve municipality of Alcoutim and despite having gained recognition both nationally and internationally for his culinary skills, his cooking style is fundamentally traditional; he has never forgotten the flavours of Martin Longo, the village in which he was born.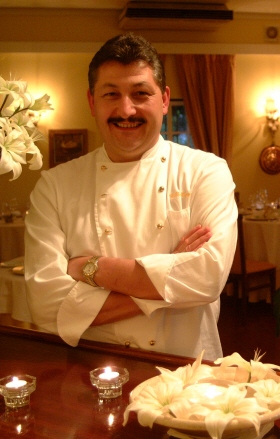 5. Willie's is a one-star restaurant based in Vilamoura. The German chef is Willie Wurger, who also owns the restaurant, which he started in 2000. He has earned a Michelin star every year since 2006 and specialises in International cuisine. His signature dishes include pan-fried saddle of monkfish on mustard crème-sauce, hand-made seafood ravioli in a Vermouth cream sauce and lemon crème in sugar basket with berries.
6. You may also be interested in Amadeus restaurant in Almancil which, up until 2011, carried a Michelin star for many years. The chef is another Austrian, Siegfried Danler-Heinemann, who specialises in modern European cuisine. His European dishes include Wiener schnitzel with creamy cucumber, mustard rabbit with vegetables and 'escargot' butter, pigeon 'étoufe' served with chantarelle mushrooms and spinach ravioli. He has owned the restaurant since 2003.
You might want to check out one of these Michelin starred restaurants for your next special celebration!
To enjoy these chefs' creations year-round, why not invest in property in the Algarve?
Information provided by www.meravista.com: your best online resource for property for sale in the Algarve
Article provided by Meravista.com
Meravista is the world's largest property portal devoted exclusively to the Algarve. It brings visitors the latest state-of-the art search technology, making it easy to find their perfect property in the Algarve.
View maps, listings and property details at the same time
Over 300 standardised property details
Compare properties side by side
Save your favourite properties and searches