by Sun's Dragon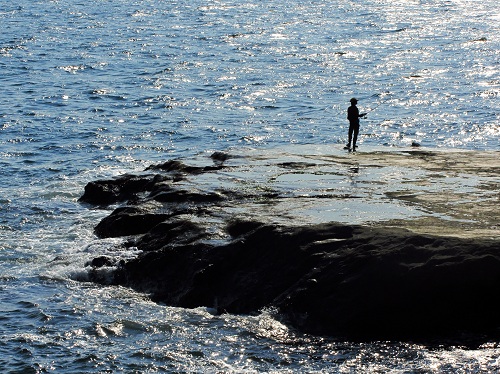 The Algarve is the Mecca for enthusiastic fishermen. Here you can find deep sea fishing, reef fishing, rock and dock fishing, lake fishing and river angling.  If you buy a property in the Algarve, you can happily fish all year round.
From Vila Real de Santo Antonio on the Spanish border to Sagres in the far West of the Algarve are quaint fishing villages and larger fishing towns, each boasting a fresh fish market and an abundance of great seafood restaurants.  The Algarve is the place to be if you want to catch your own lunch or supper.
Deep sea fishing
There are deep sea fishing trips available from, among others: Vilamoura, Quarteira, Albufeira and Portimão. You can opt for shark fishing, including Blue, Mako and Hammerhead. Alternatively hit the ocean to find blue and white Marlin; Swordfish; Yellowfin, Big-eye, Albacore or Bluefin Tuna;  Atlantic Bonitos, and of course Dorado. 
Reef fishing
Reef fishing is also popular and you can book trips to try your hand at Sea Bream, Mackerel and Grouper. There are also Conger and Moray eels to fish for.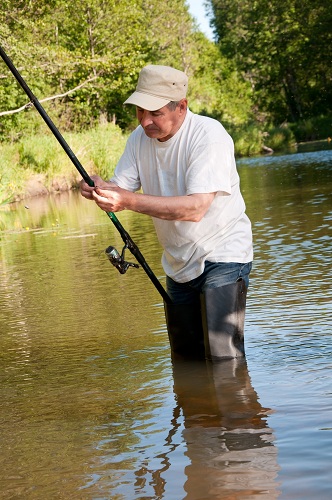 River fishing
If you don't want to go to sea for your supper then you can try your hand at Course fishing for Carp, Bass, Barbel and many more in Portugal's well stocked rivers, lakes and dams.
Extreme fishing
Do all the above seem tame? You can always go to Sagres and join the fishermen on the tiny ledges on the steep cliffs facing the Atlantic. You will need a very long fishing line – more than 70 meters – a good head for heights and footwear that grips! Ignore the pounding waves far below at your peril: many a fisherman has been plucked from his precarious perch by an angry sea.
Prices
The cost of deep sea fishing day-trips varies but approximate prices are between €60 and €70 per person, or you can charter a boat from about €700.
Fresh Water fishing varies but for guided help the approximate prices are:
€150 per day for up to 2 people.
€200 per day for up to 4 people.
Prices include all tackle, bait and transport. There are also discounts for longer periods.
Fishing off the steep cliffs of Sagres is free – but you might want to consider taking out extra personal insurance!
Just remember that you do need a fishing licence for course fishing, which can be obtained in any Post Office. Fishing tour operators will provide this for you.
If you like to fish year-round, why not consider property in the Algarve?
Information provided by www.meravista.com: your best online resource for property for sale in the Algarve
Article provided by Meravista.com
Meravista is the world's largest property portal devoted exclusively to the Algarve. It brings visitors the latest state-of-the art search technology, making it easy to find their perfect property in the Algarve.
View maps, listings and property details at the same time
Over 300 standardised property details
Compare properties side by side
Save your favourite properties and searches