If you're reading this article, the chances are you're planning to visit the Algarve, maybe even buy a property in the region. That's just what Antonio Ferreira did in 2006, except his quest for a holiday home turned into a far bigger project.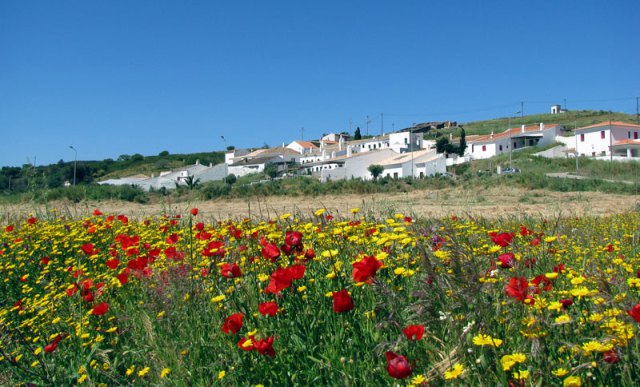 You'd be forgiven for admitting that you've never heard of Pedralva. It's not a place you'd pass through or would be likely to happen upon while touring the Algarve. In fact, until businessman Antonio Ferreira breathed new life into its tired cobbled streets, this Aldeia (Village) near Vila do Bispo on the Algarve's west coast, lay in ruins. The 200 plus inhabitants of this once-thriving agricultural community had long since gone, taking with them the life and soul of this typical Algarvean village. All that remained were seven houses and nine residents, living amid the sad carcasses of the many abandoned stone-built homes.
When Antonio Ferreira visited Pedralva with his wife Filipa in 2006, they were looking to invest in a holiday home in the area. They hadn't planned on buying virtually the entire village, selling up everything they owned in Estoril, on the Algarve's busier south coast, and moving lock stock and barrel to Pedralva with their two young children.
The vision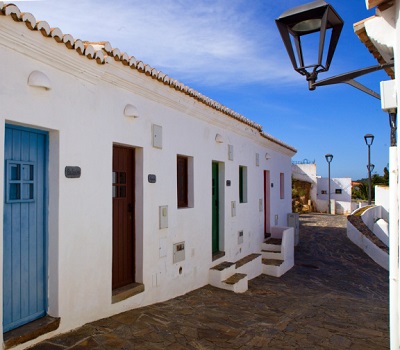 If it hadn't have been for Antonio's vision of Pedralva restored to its former glory, instead of becoming a Jewel of the Algarve, it would almost certainly have become a forgotten point on Portugal's map.
As Antonio sat in the dilapidated village square with Filipa, he imagined what Pedralva would look like if it was rebuilt. Ideally located in the beautiful Costa Vicentina Natural Park, with its stunning coastal walks and cycle trails, and close to well-known surfing beaches, Antonio realised that it had fantastic potential for a tourism project. As the majority of the properties had been left abandoned for so long, tracing the owners and agreeing the sales wasn't always easy. One sale involved no less than 28 owners. Tracing owners who'd actually forgotten that they owned a house in Pedralva was quite a challenge for Antonio too. He initially bought two small houses, then 12 more, and he now owns over 30.
Aside from the €4m budget, plus an investment of €1m by Vila do Bispo Concelho (local Council), it took two years, a great deal of hard labour and a lot of love and creativity to restore the village. Antonio was careful to retain as much as possible of the original design and to use authentic materials, so that the traditional rustic style wasn't lost.
The rebirth of Aldeia da Pedralva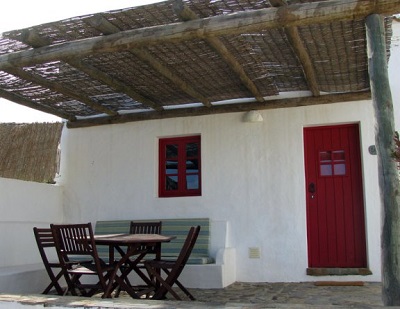 In 2008 the new Aldeia da Pedralva was born. The results of this massive restoration project are quite remarkable. The rebuilt country houses, new restaurants and grocery store, and the fruit and vegetable garden, are all part of what gives this village its typically Portuguese feel. There are now around 25 fully renovated houses, each named after one of the region's beautiful beaches. These houses provide tourist accommodation and sit easily alongside a handful of privately-owned homes.
The old school has been converted into a communal space for up to 40 people. It's a great space with wonderful views and endless possibilities. It would be an ideal location to hold an art or writing workshop.
Pedralva may sound like a sleepy village, but if you want something to do, there's plenty to choose from including surfing, biking and fishing, to trekking bird watching and golf.
This magical village is the perfect setting for a holiday in the 'real' Algarve. If you're hoping to buy in Pedralva though, I'm afraid finding property for sale is like striking gold. But, I have seen homes advertised for sale in the village and also plots of land with building permission, so do keep looking. If you don't mind not being in the heart of Pedralva, there are some great locations nearby, where you're more likely to find a good choice of property on offer. Try Vila do Bispo itself, or Bordeira and Barão de São João.
The photos associated with this article have been graciously provided by Dave Sheldrake of algarveblog.net and David Sheldrake Photography where you can read a fascinating account of a visit to this gem of the Algarve.
Article provided by Meravista.com
Meravista is the world's largest property portal devoted exclusively to the Algarve. It brings visitors the latest state-of-the art search technology, making it easy to find their perfect property in the Algarve.
View maps, listings and property details at the same time
Over 300 standardised property details
Compare properties side by side
Save your favourite properties and searches