Click here first to search for Castro Marim property for sale...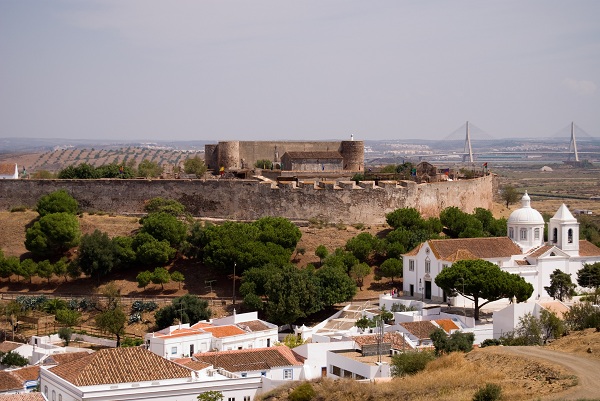 You'll find Castro Marim nestled on the shores of the Guadiana river on Portugal's border with Spain. The area boasts a very relaxed atmosphere and beautiful landscapes dotted with salt pans and marshes, a vital part of the local economy.
In fact, there's even a dedicated salt marsh nature reserve, Reserva Natural do Sapal. Home to hundreds of species of flora and fauna, this provides for excellent day trips.
Property in Castro Marim will suit those seeking tranquility. Villas and farmhouses here are few and far between so one of the perks of settling in Castro Marim is the unrivalled privacy. Yet Faro's airport is only a short half hour's drive away, while you can find excellent shopping centres in nearby Olhão and Faro.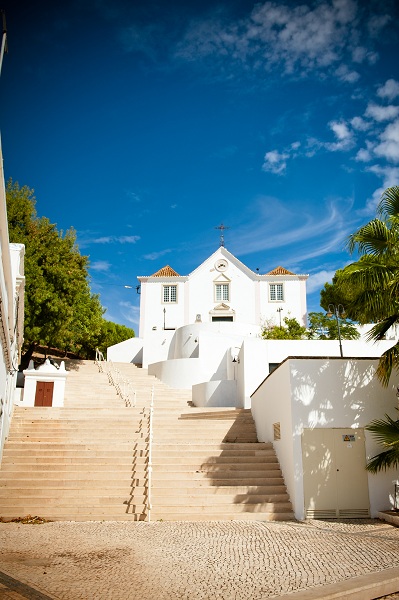 You'll also notice that the roads are never busy. No traffic jams to report so you have plenty of time to stop off and pluck a juicy fresh fig from one of the many trees.
The wide streets of Castro Marim town are lined with typical Algarvean houses, small shops and lively restaurants. It's the best place in the area to do your shopping and go out for meals and laid back evening entertainment.
Castro Marim's Authentic Charm
►   The classic crafts of lace making and basket weaving are still practised here
►   Every August the Medieval Fair gathers performers from around the world for an impressive spectacle
►   In May, locals and visitors celebrate the Festa do Caracol or Festival of the Snail in its edible form. The regional delicacy is traditionally eaten with bread and butter, and washed down with beer.
You may find your dream home among the traditional villas for sale in Castro Marim's rolling countryside, or perhaps you'll choose a revamped townhouse in Castro Marim town centre close to local amenities. See what's currently on offer in this quaint corner of the Algarve. It's bound to charm.
Article provided by Meravista.com
Meravista is the world's largest property portal devoted exclusively to the Algarve. It brings visitors the latest state-of-the art search technology, making it easy to find their perfect property in the Algarve.
View maps, listings and property details at the same time
Over 300 standardised property details
Compare properties side by side
Save your favourite properties and searches