by Sun's Dragon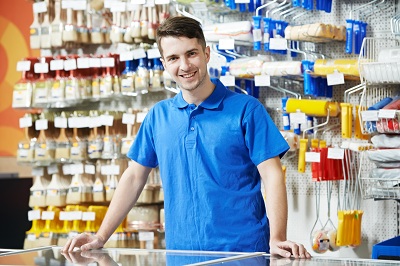 We all know the sinking feeling of the screw, nut, or some other gizmo left over after assembling a DIY piece of furniture. Many of the new DIY stores will assemble your flat pack furniture for you, professionally and effortlessly – how do they do that with no bits leftover?
►   Whether you are moving to the Algarve, live in the Algarve or have a second property in the Algarve, at one time or another you are going to need a DIY shop. Fortunately, there's a large range of such shops in the Algarve and they stock a huge range for the DIY enthusiast.
►   The modern DIY store will supply everything you could possibly need to refurbish your home, garden or even your car. Need a new kitchen, bathroom, fireplace or floor?  They will dazzle you with choices, appliances and prices.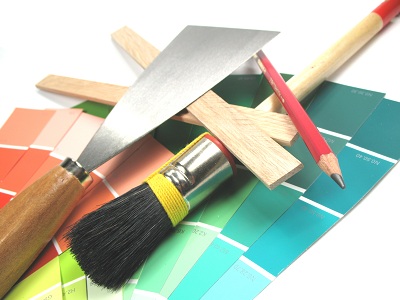 ►   You want new curtains, soft furnishings, bedding and/or carpets? No problem for these stores, they will always have something that you fall in love with – even if you didn't know you wanted it when you entered the shop.
►   Your villa needs a lick of paint?  Plaster in the cracks? Tiles replaced? It's all there waiting for you to choose and get to work.
►   They will cut wood to size for you and frame your pictures.
►   You want to change your lighting? No problem for these stores, whether you want indoor or outdoor lights – they all have a large range of lamps, bulbs and light fixtures for everywhere inside and outside your house.
►   For outside, the DIY shops and garden centres supply everything from ornamental stones, plants, soil, pots, decking, furniture, grass and all the tools to complete the job.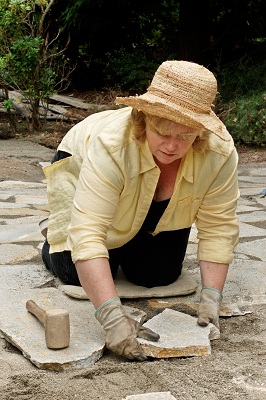 Maintenance for all your hard work is easy too - just get all the tools needed to keep it all in tip top shape from one of these super stores.
Alternatively you can go to almost any drogeria (hardware store) in any town or village and get most of the above. These hardware/ironmongers shops are often a trip down memory lane and are veritable treasure troves for the DIY aficionado. They carry articles that have virtually disappeared in modern life alongside the latest inventions: they are real eye openers and well worth visiting.
To find some of the larger outlets go to stores such as
BRICOMAX - Messines 

and Portim

ã

o

LEROY-MERLIN – Guia, opposite Algarve Shopping
You just have to decide which one will suit you, is close to you and is the best for your time and money. It's easy when you know how!
If you're into DIY and renovation, why not check out some excellent refurbishment properties for sale in the Algarve?
Information provided by www.meravista.com: your best online resource for property for sale in the Algarve
Article provided by Meravista.com
Meravista is the world's largest property portal devoted exclusively to the Algarve. It brings visitors the latest state-of-the art search technology, making it easy to find their perfect property in the Algarve.
View maps, listings and property details at the same time
Over 300 standardised property details
Compare properties side by side
Save your favourite properties and searches